First post of the year 2015 on this blog! We're one month on the way and I hope everybody is doing great! Winter has arrived and some real snow has actually fallen this winter.
To celebrate our anniversary me and Adri had a weekend to ourselves. Having slept in a castle (Ter Worm) we woke up the next morning in a landscape covered with snow. Since the temperature had dropped quite a bit we figured we better skip a city trip and visit the Efteling instead (and continue the fairy tale). Making this post somewhat an extension of the last one. 🙂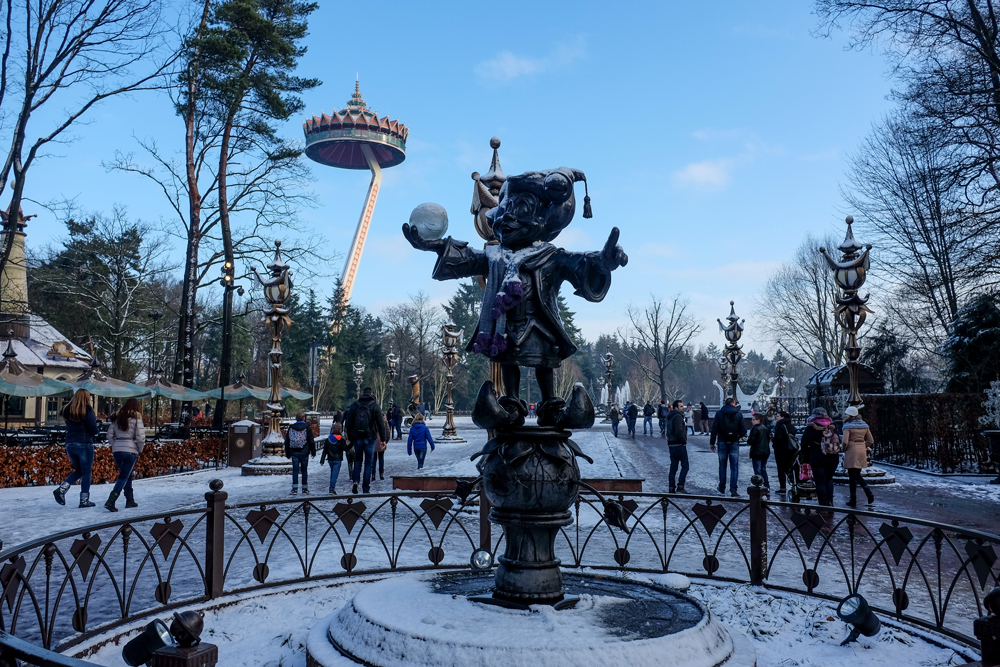 After walking around for half a day and your toes are about to freeze off, you get that it's winter. But with some real snow in the picture it makes it so much more bearable. 🙂 Luckily there are plenty of places in the park to warm you up enough to get you out in the cold again. And of course the additional winter decoration that's put up during these months really help to get you into the winter mood.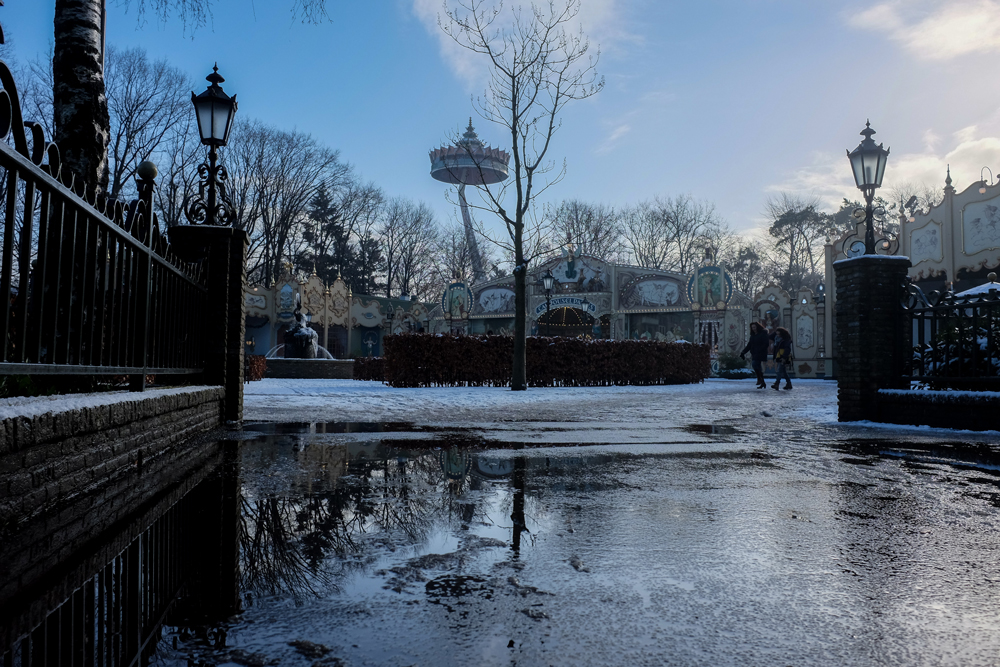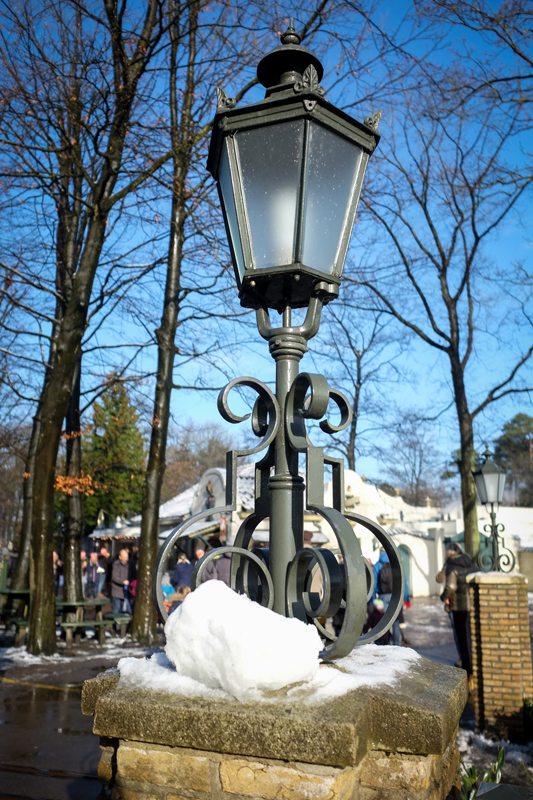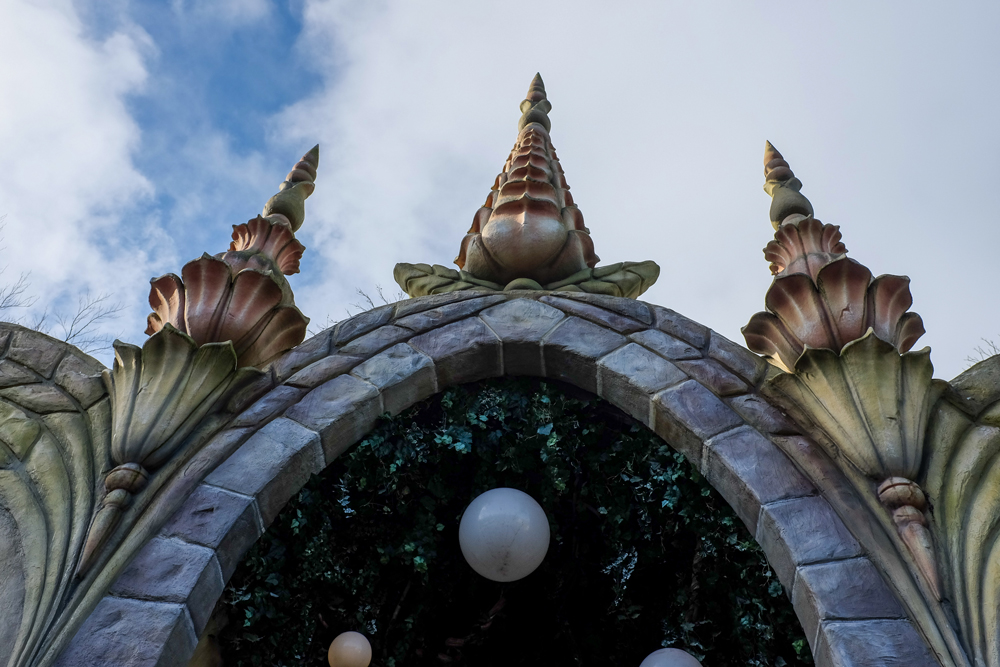 We usually visit the Efteling twice a year. Once during summer and once during winter time. Each season giving a different touch to the park. And both are equally nice. 🙂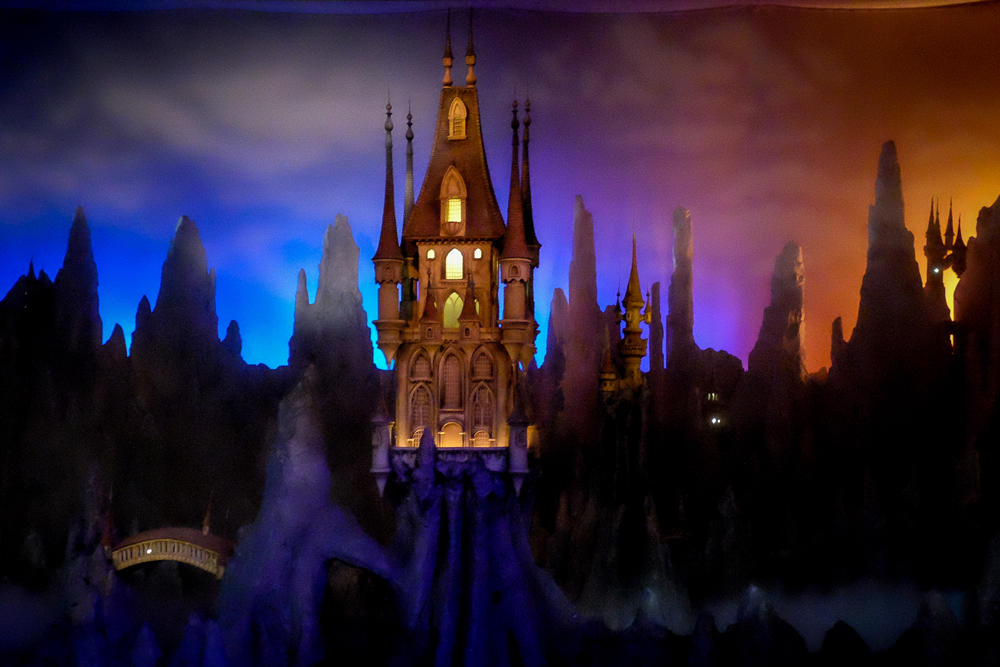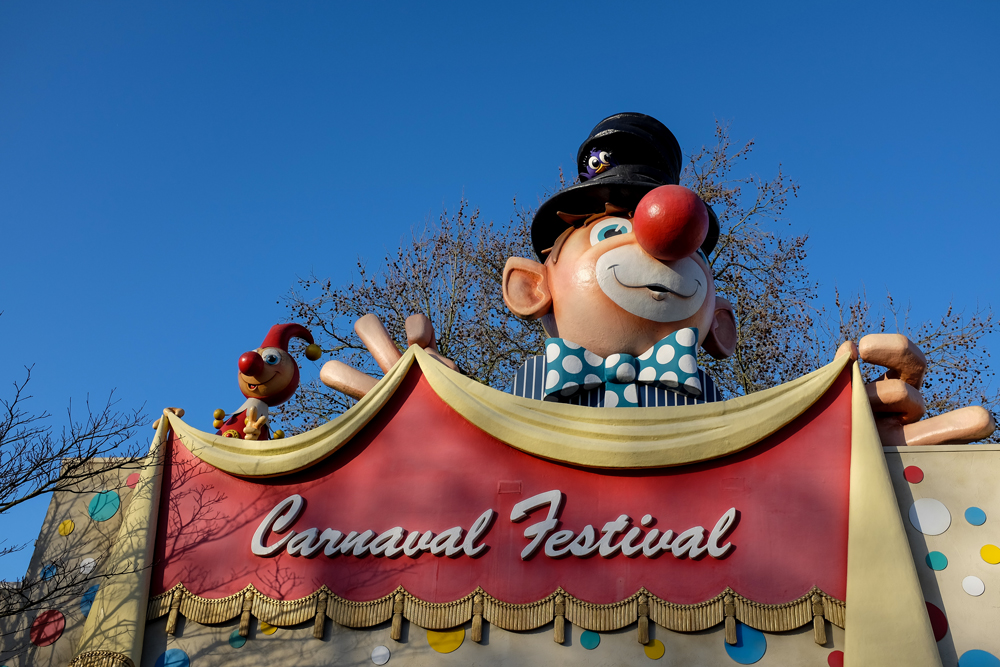 The Efteling is open all year round. But transforms into The Winter Efteling from November till February. It is a different experience to be in the park during this period. Extra (winter)decorations (also in restaurants and rides) and special live-entertainment really makes it turn into something else and worth while the visit.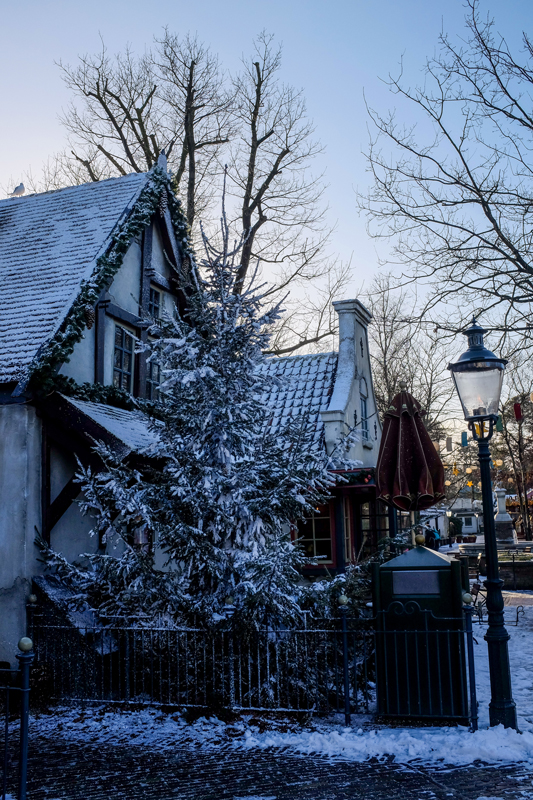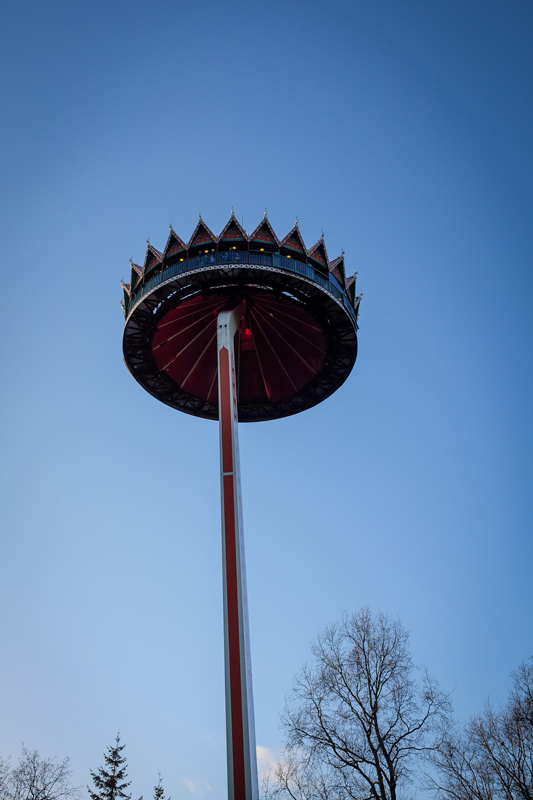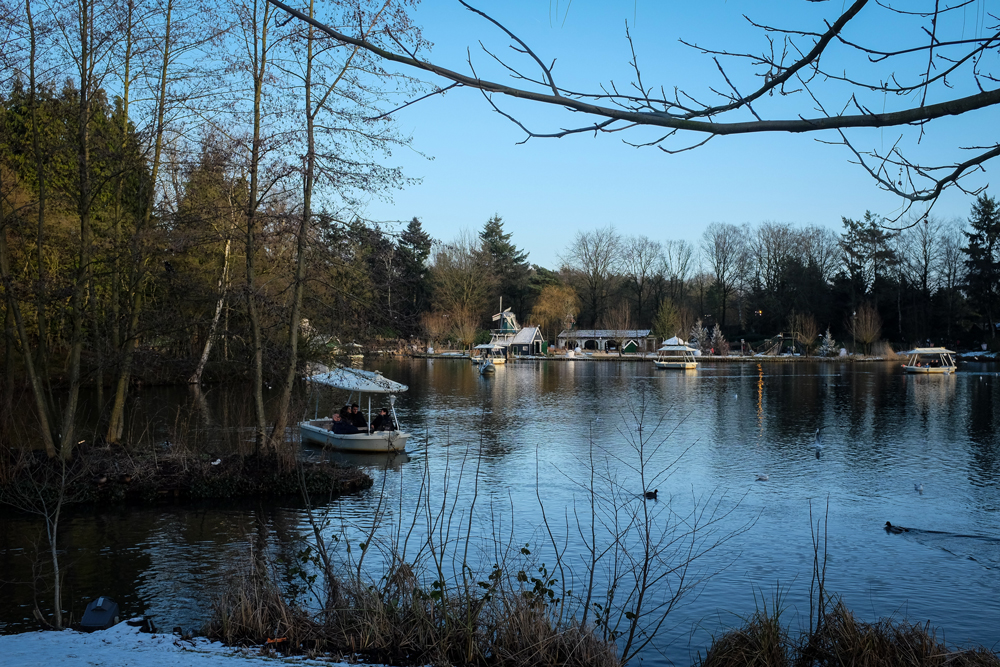 You'll see quite some people walking around with orange hats who come with some meals, for example a "broodje Unox" (which is more or less like a hot-dog) or a bowl of soup. Quite a remarkable site seeing all those orange hats walking through the park.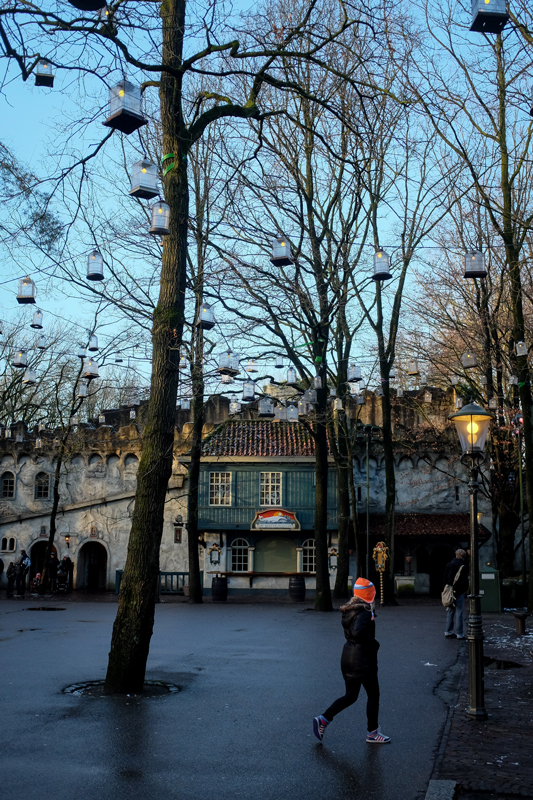 Snow in Mexico! Not something you see every day I guess. But then again, the Efteling is full of wonders! 🙂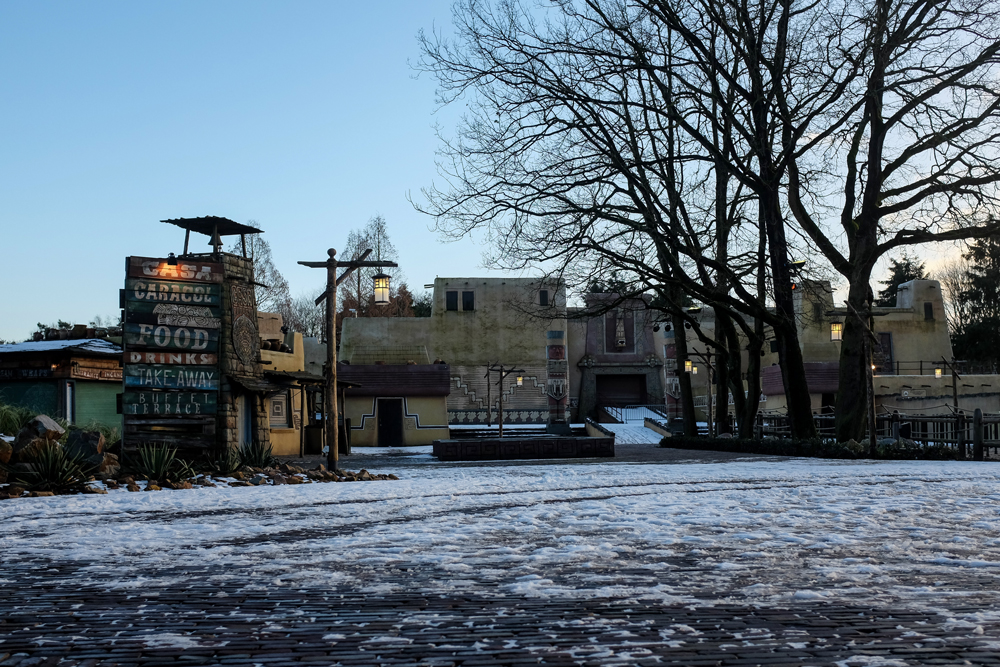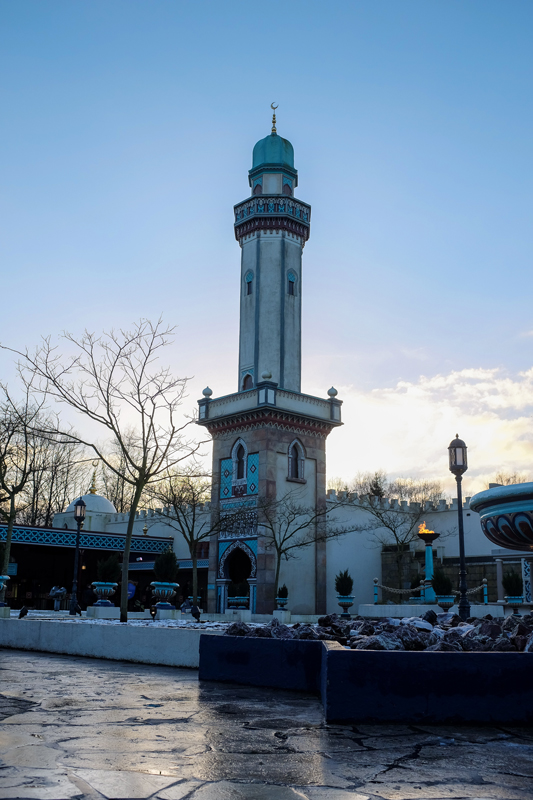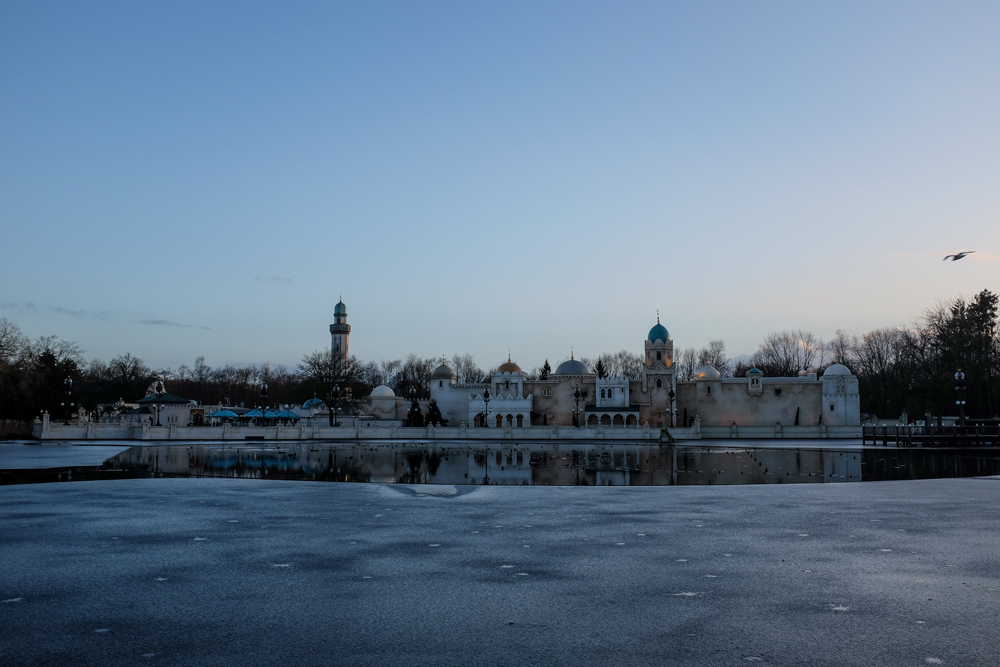 We even managed to finally pull of a selfie! A frozen lake, a giant frog and the forbidden city (1001 nights). All in the same picture. Adri luckily already has a prince (I'm looking for a white horse as we speak). So no need for kissing the frog.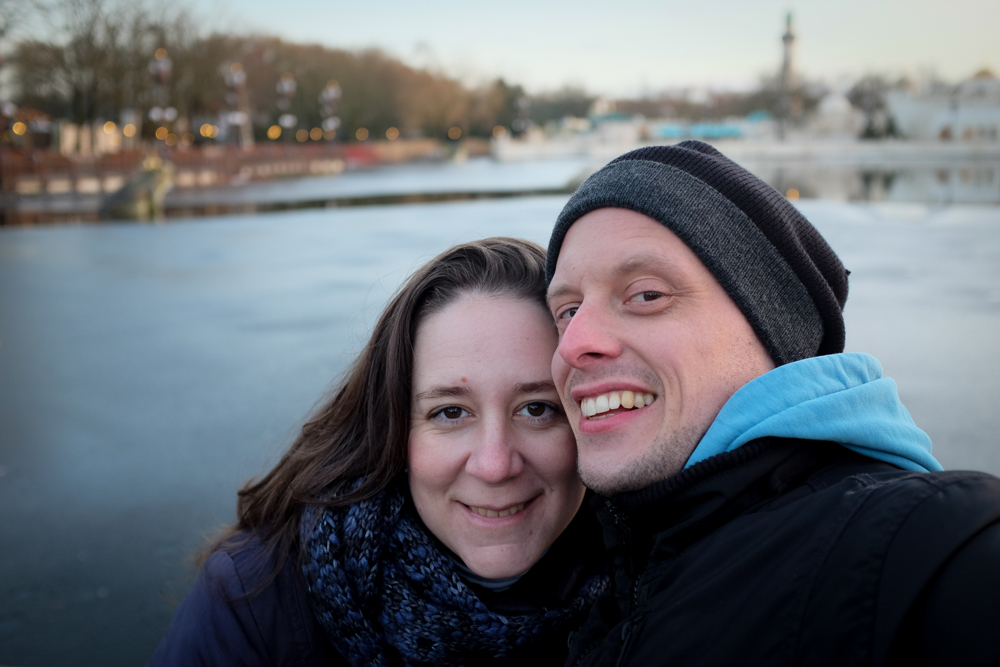 The real magic truly comes alive when the night falls and the lights are switched on. Fairy tales do come true at the Efteling.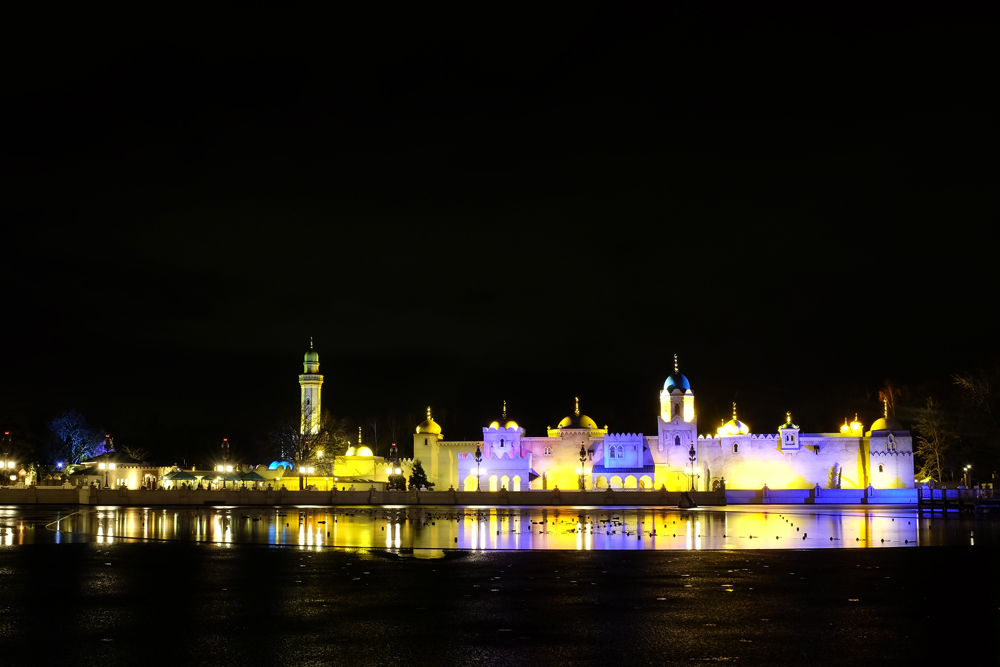 My next post won't be about the Efteling. I think. Can't make any promises though! 😉