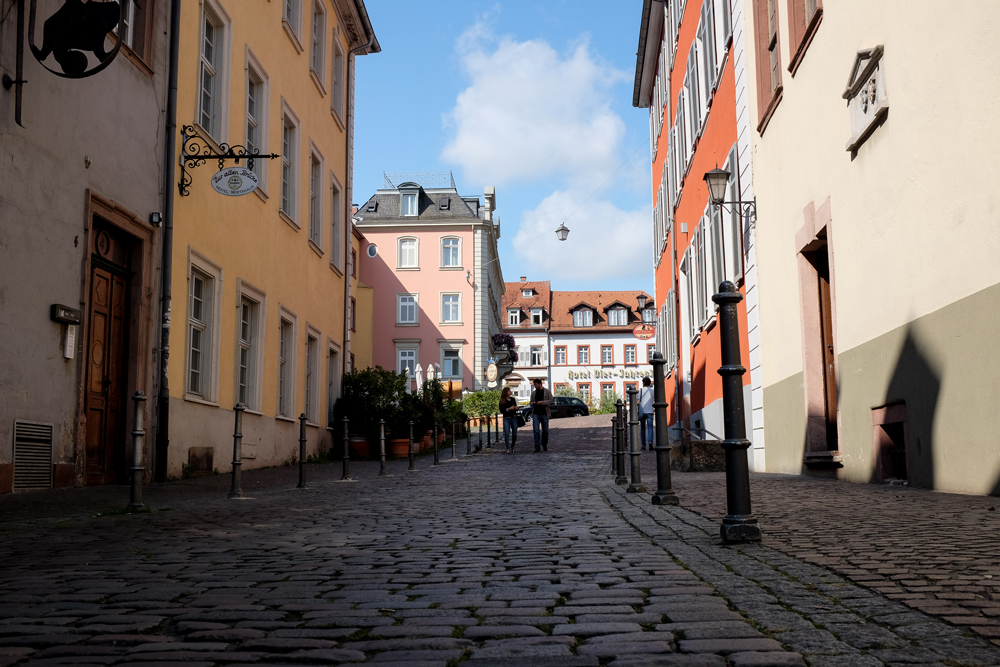 Less than a day actually! We arrived at night and left by the end of the next morning. One day is way too short but unfortunately we didn't have more time. But I am sure we'll go back one day and stay a little longer.
This time we drove back by car from Hungary. Since it's quite a drive from Hungary to Holland we thought it would be nice to stop in Heidelberg for the night. We always wanted to go to Heidelberg because Adri used to study there and really liked the place. She was also curious to see how the city looked after all those years.
When we arrived at the hotel we dragged the suitcases (and the little one) up to our room and parked the car. The hotel is located in the middle of the city. A perfect location to go out and scout the area. By the time we left the hotel, night had set in and the lights were on. I managed to take a couple of shots with the X100S.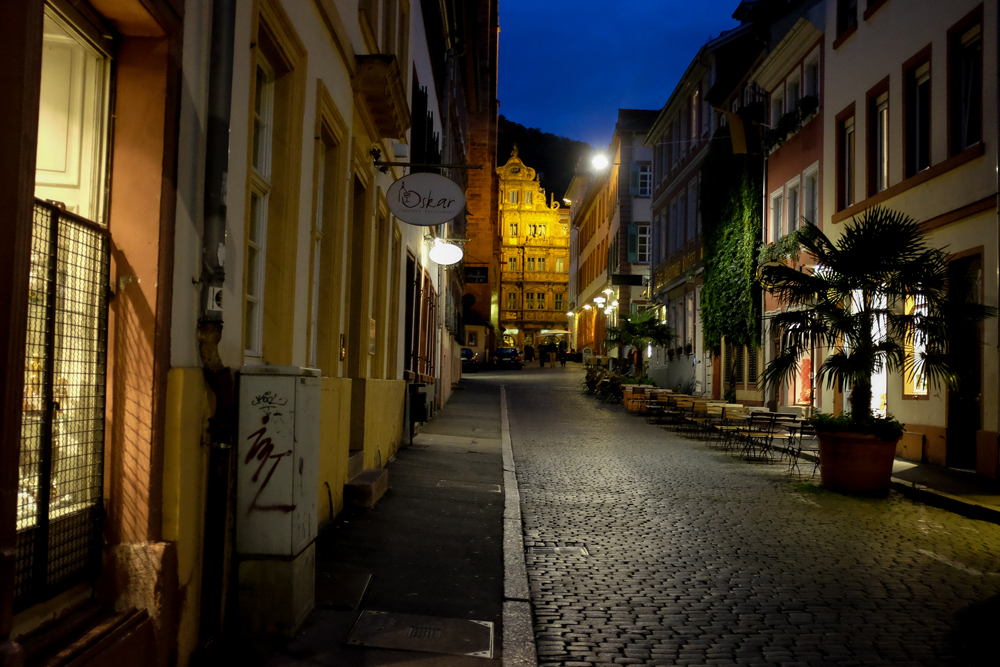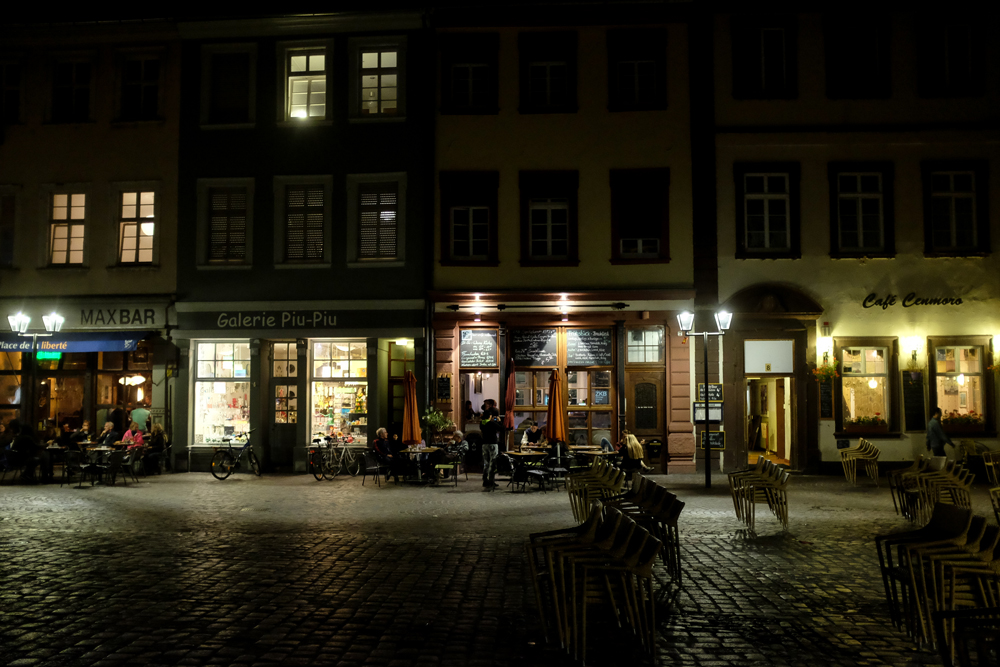 We woke up with a view looking out on the Old Bridge and Hotel Holländer Hof (just to feel a little more at home). We had breakfast and continued our walk in the city. Trying to see as much as we could in the time we had left (and even did a little shopping).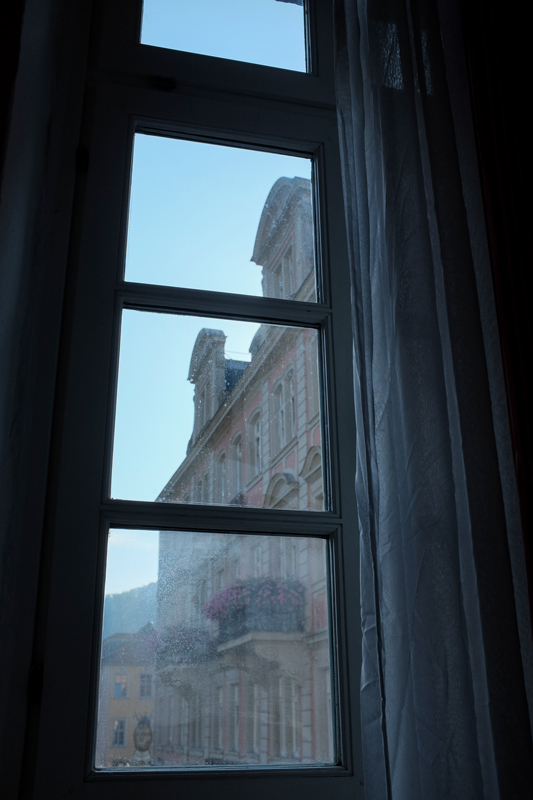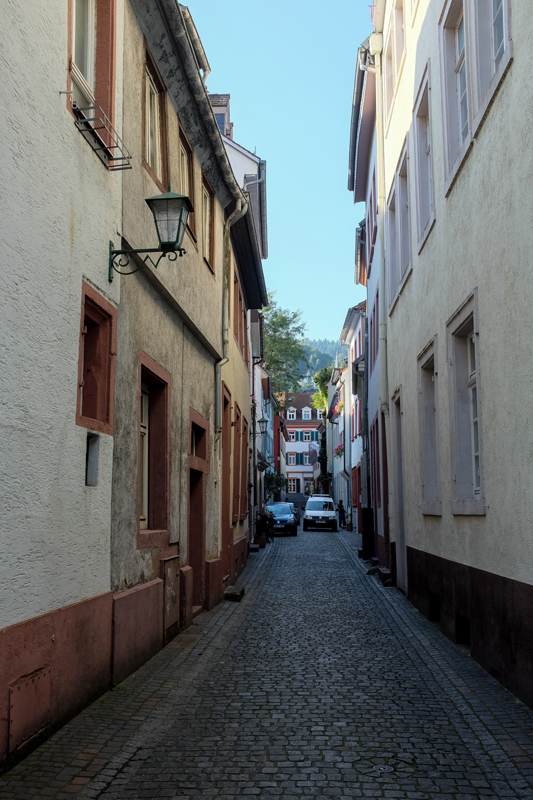 The university of Heidelberg was founded in 1386 and is the oldest university in Germany (and was the third university established in the Holy Roman Empire). The city offers a wide variety of student life and everything that comes with it.
The University Library Heidelberg.
The university building where Adri use to follow most of her classes. The city has university buildings across Town and several campuses.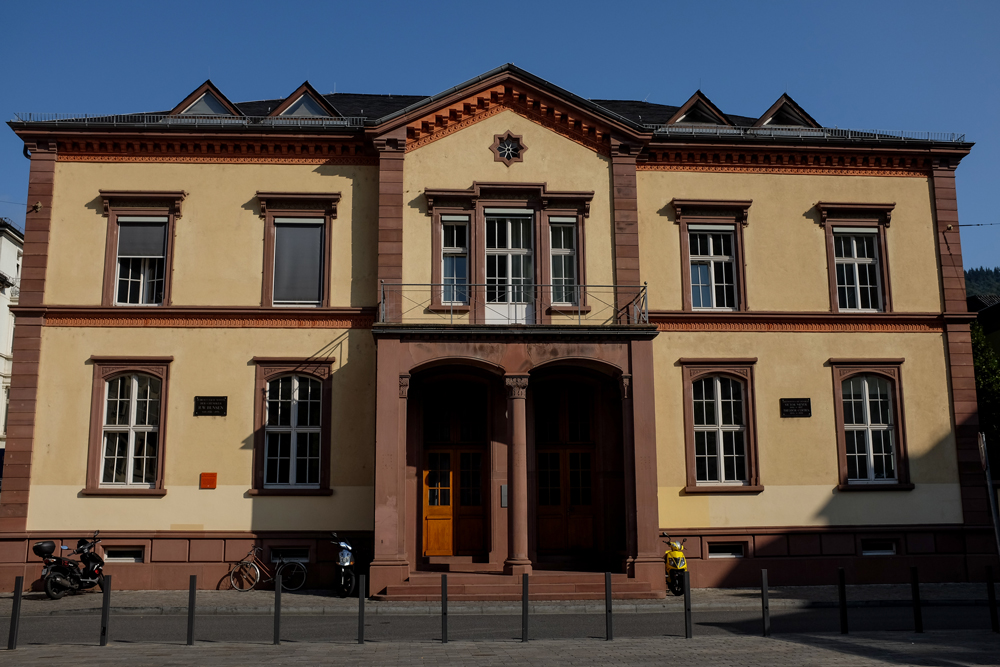 The student night life here appears to be very good and seems to be well known. At night the many bars provide dinner and drinks. But during the day you can sit down, relax and enjoy the city while having a cup of coffee.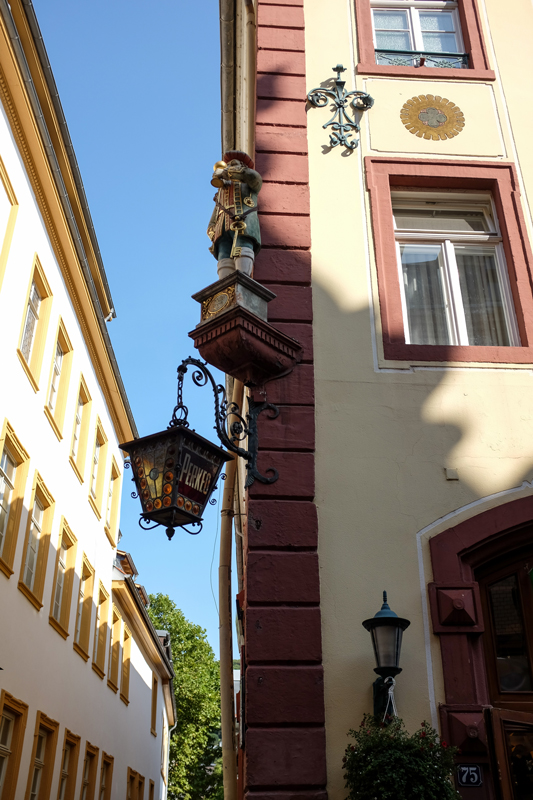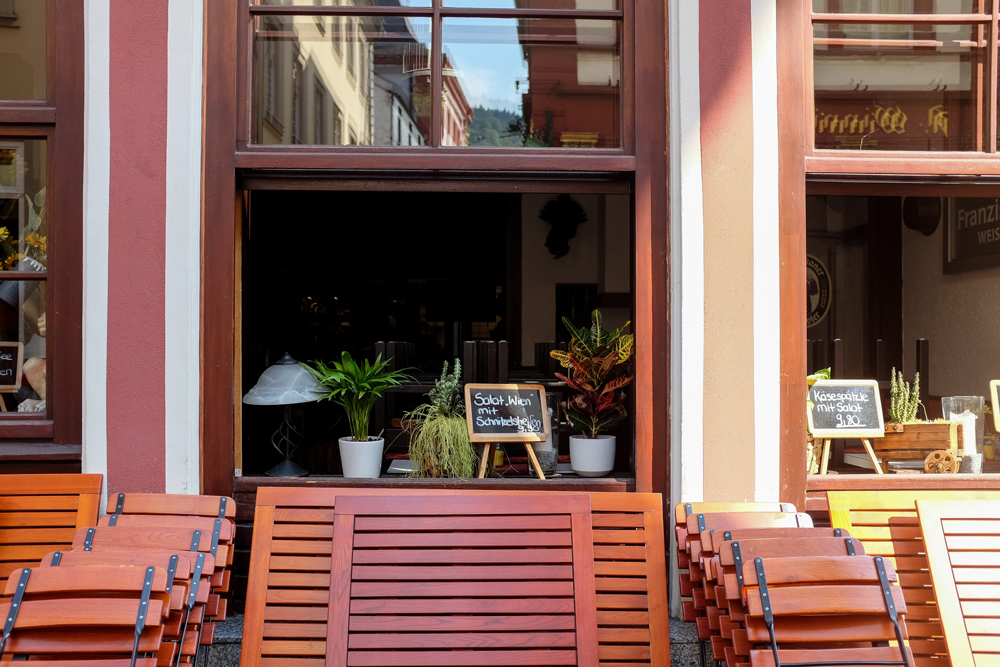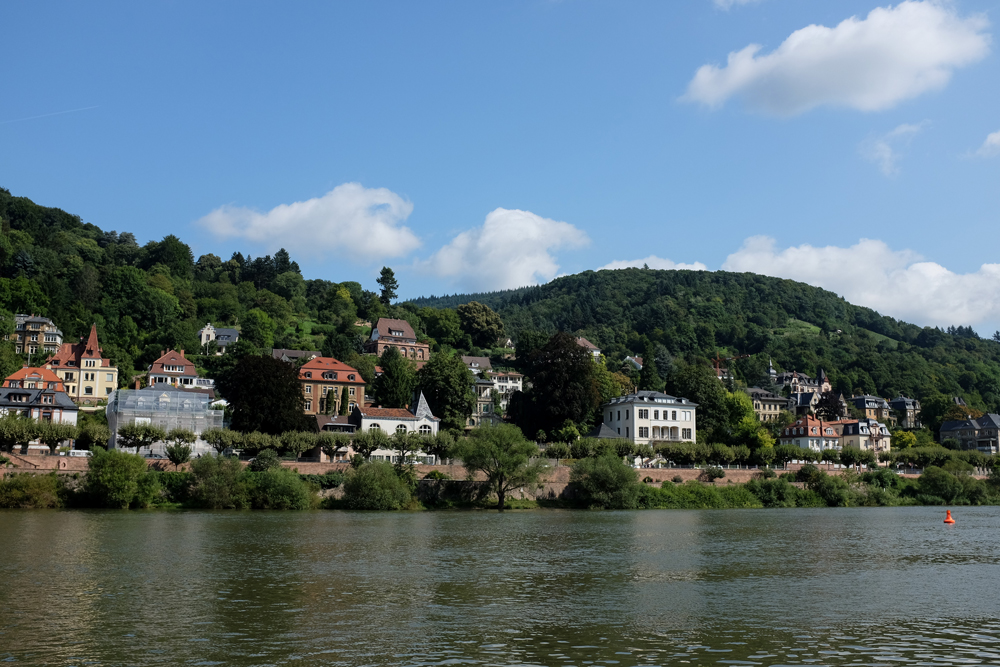 The Bridge Gate and the Old Bridge. The entrance to the Old Town with a nice view on the river Neckar. From here you can see both sides, the Old Town with the castle on the hill and Neuenheim.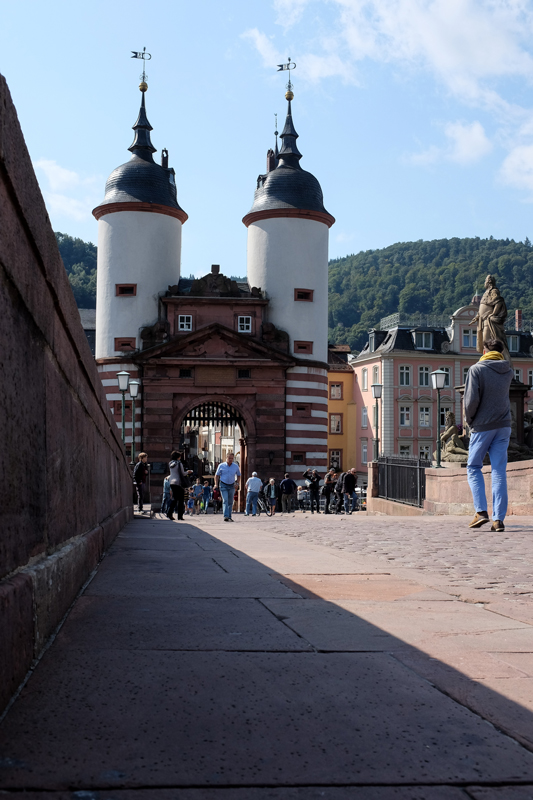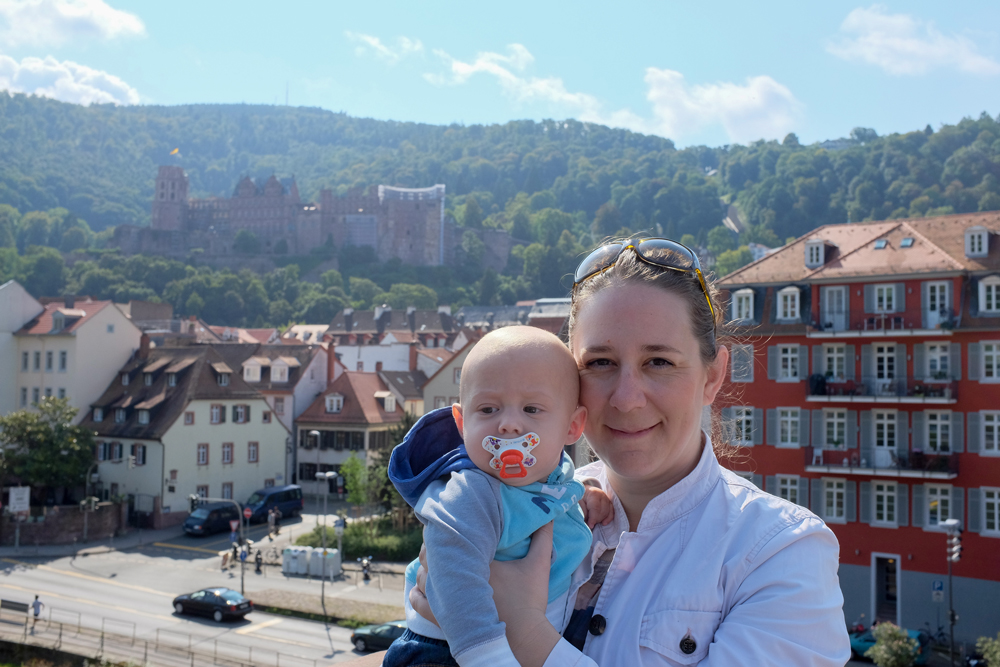 The Bridge Monkey (Brückenaffe) is located next to the Bridge Gate. It is believed that if you touch the fingers of the Bridge Monkey it would ensure your return to Heidelberg, touch the mirror for wealth and touching the mice will ensure fertility. Or you just take a souvenir shot of yourself and the monkey. 🙂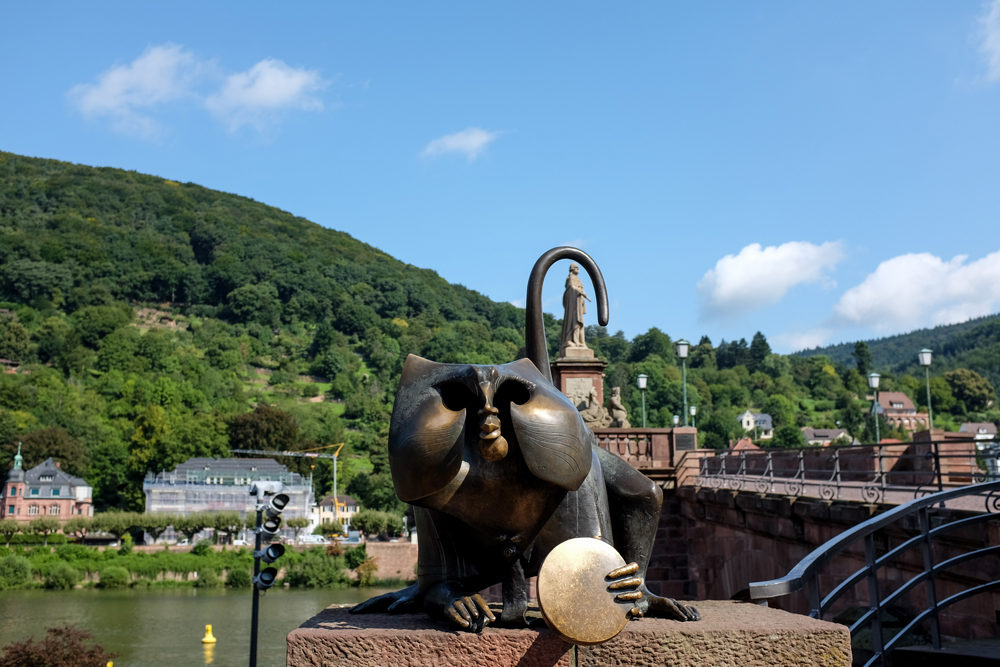 And so the morning came to and end. It was time to pack up and continue the drive back home. We had one last look at the city and told the monkey we would be back, one day.