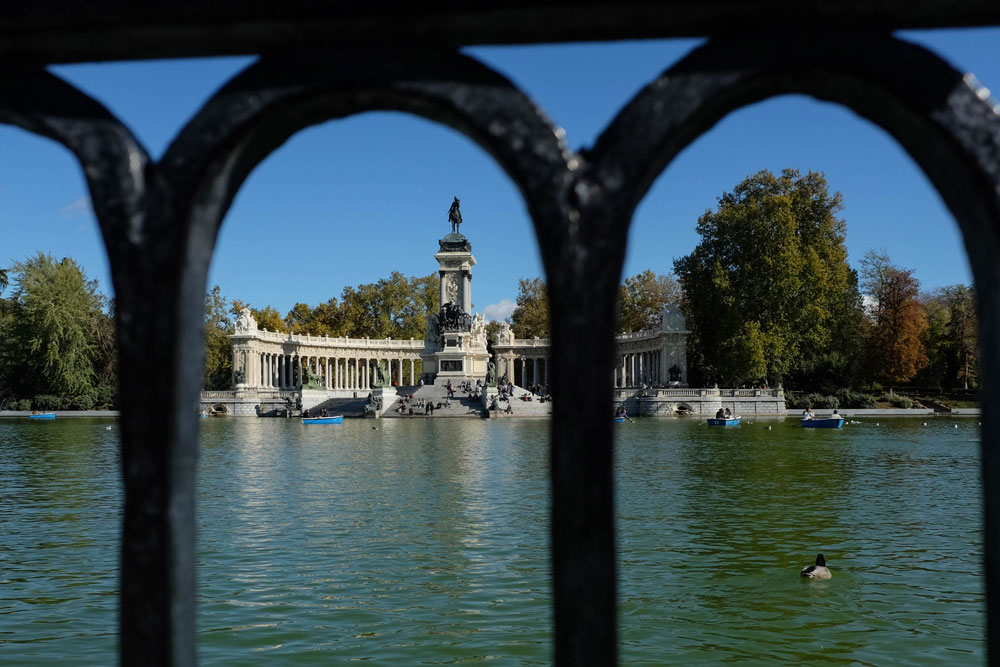 Me and Adri had never been in Madrid before. But when Adri got the chance to go there for work, luckily that changed. We used that opportunity to pay Madrid a visit together and booked an extra ticket so I could join her on her trip. 🙂 The training would take 2 days but we stayed a couple of days extra. This gave us more time to really enjoy and explore the city.
We left on a Wednesday (November 13th) with an early morning flight. So we still had a full day ahead of us once we arrived in Madrid itself. From the airport it was an short travel to get to the hotel. A couple of minutes by Metro and foot only. We stayed at the 7 Islas Hotel, located in one of the side streets of the Calle Gran Via, probably one of the most famous streets in Madrid. A perfect location. Close to numerous restaurants, bars, stores, cinemas and theaters.
We decided to scout out the area where we were staying and also see where Adri would have to go for her training the next day. After a 20 minute walk we found the street. Looking at the map we noticed we were close to the El Retiro Park. Since we were already that close, we decided to go and have a look at the park first.
The El Retiro Park is a large and magnificent park filled with beautiful sculptures, monuments, galleries and a peaceful lake. We spend quite some time exploring the different paths in the park.. It also houses the Palacio de Cristal ("Glass Palace") which we definitely wanted to see. It was used as an exhibition space and the entry was for free. An abundance of day light flowing in. We absolutely loved the place. After letting it all soak in we slowly made our way back to the hotel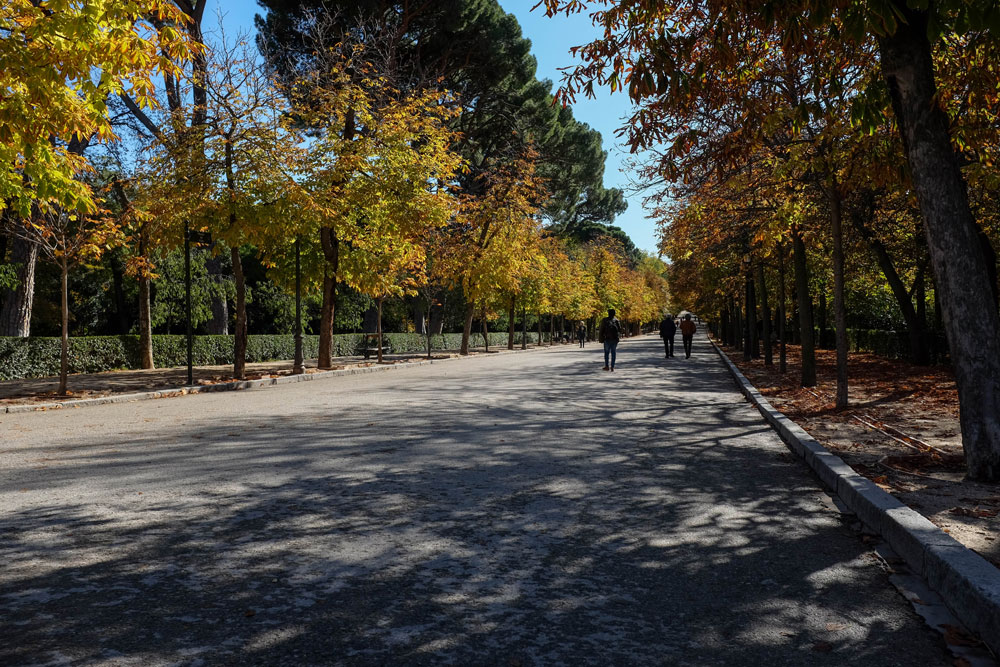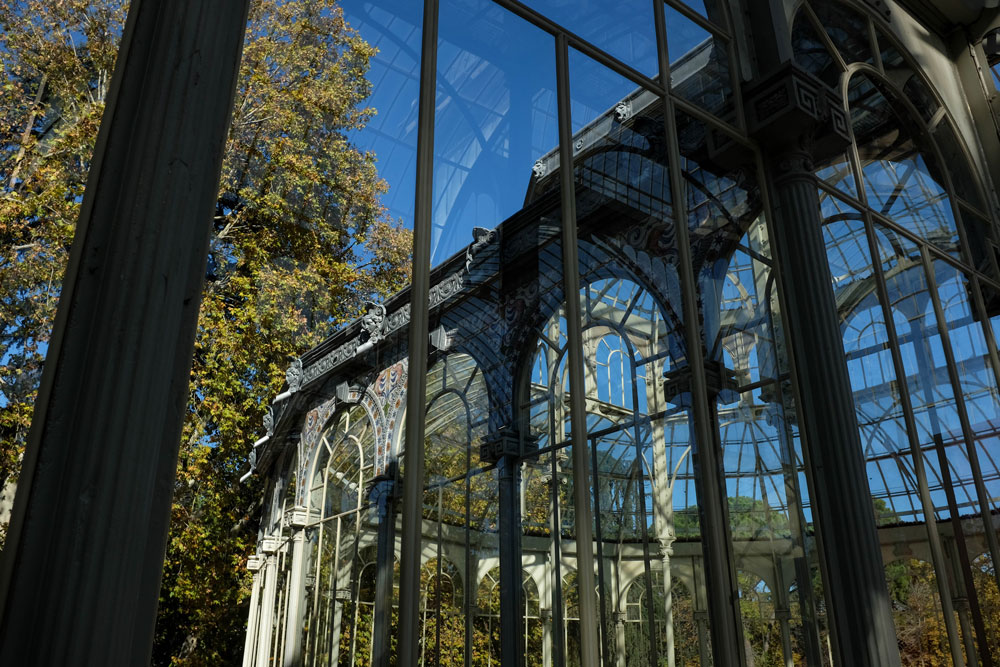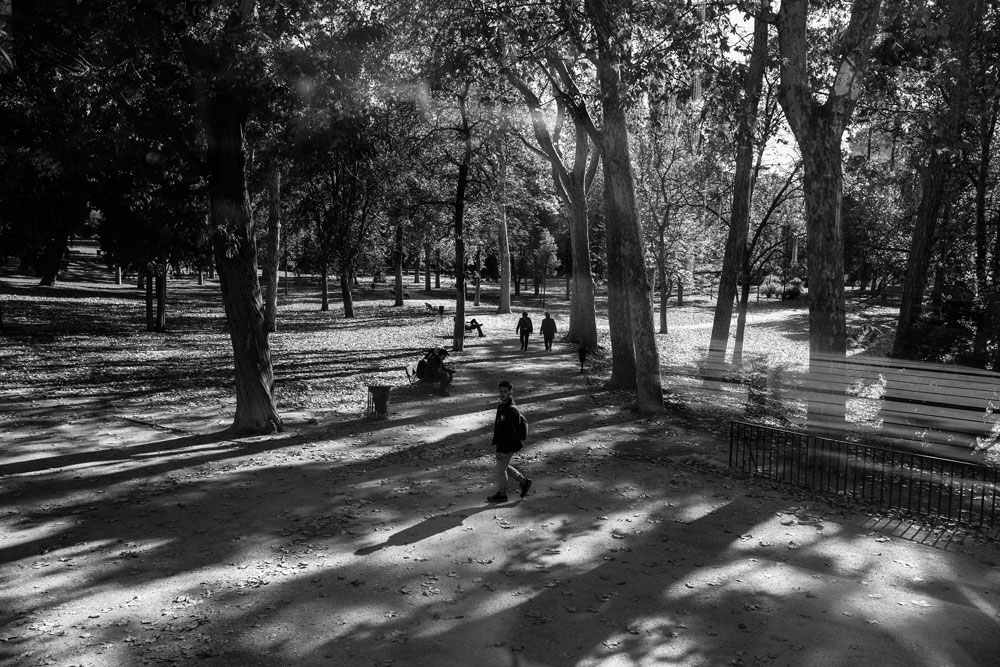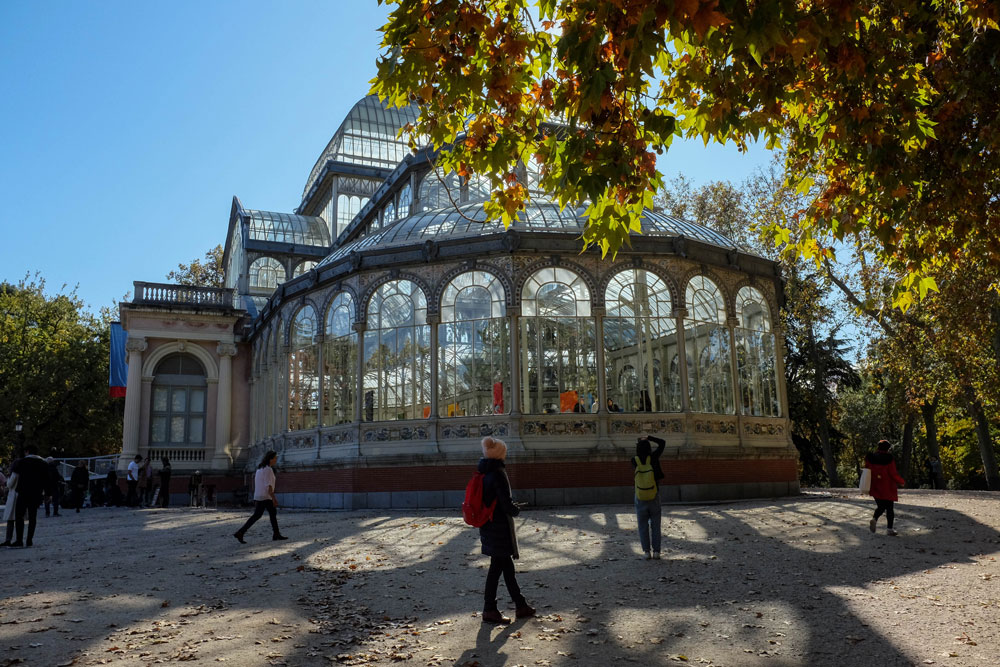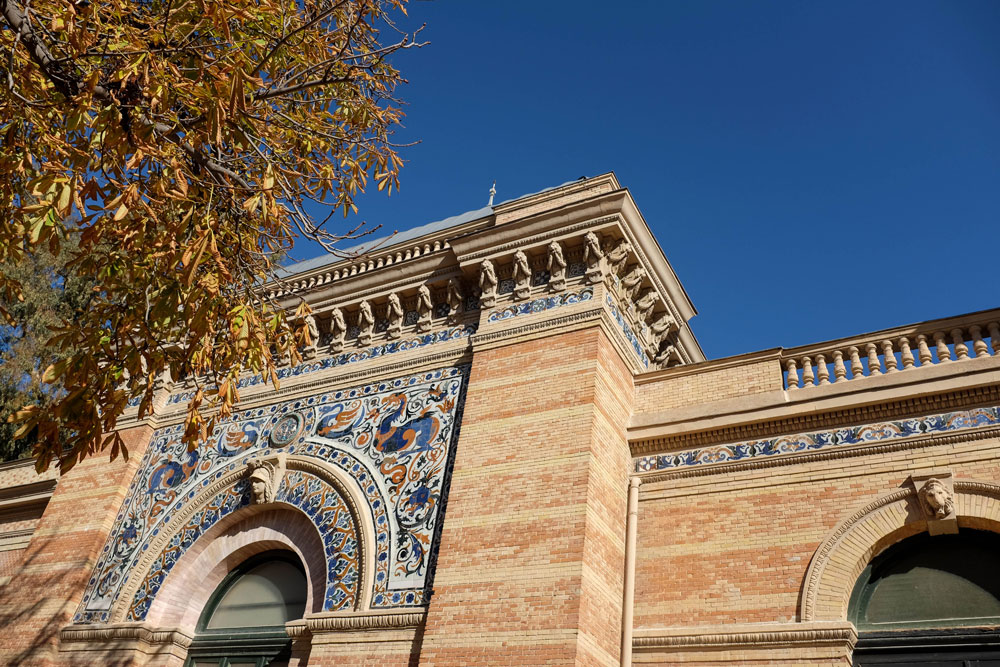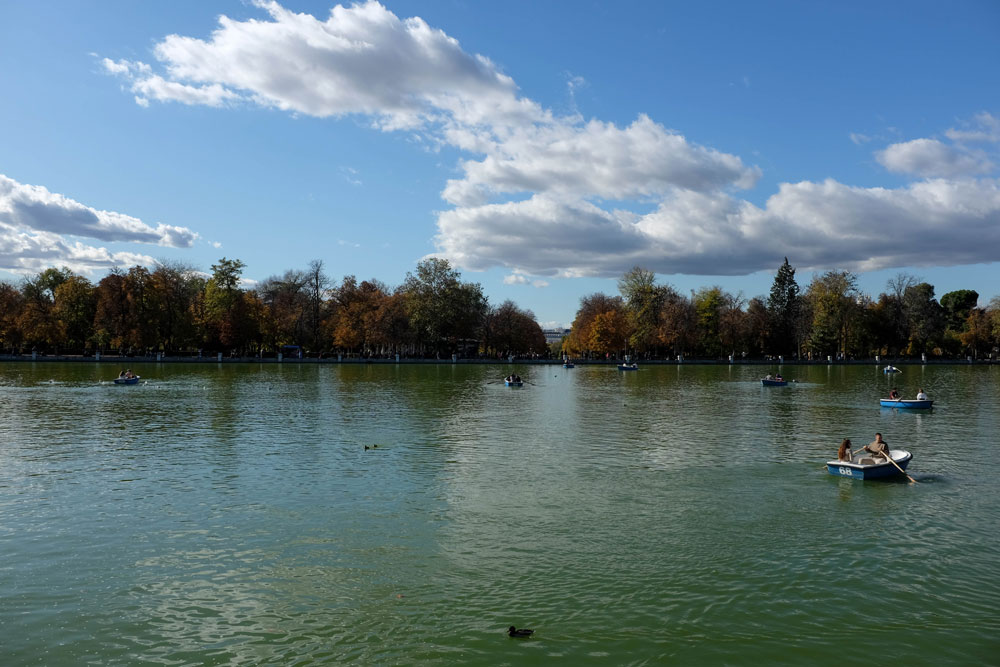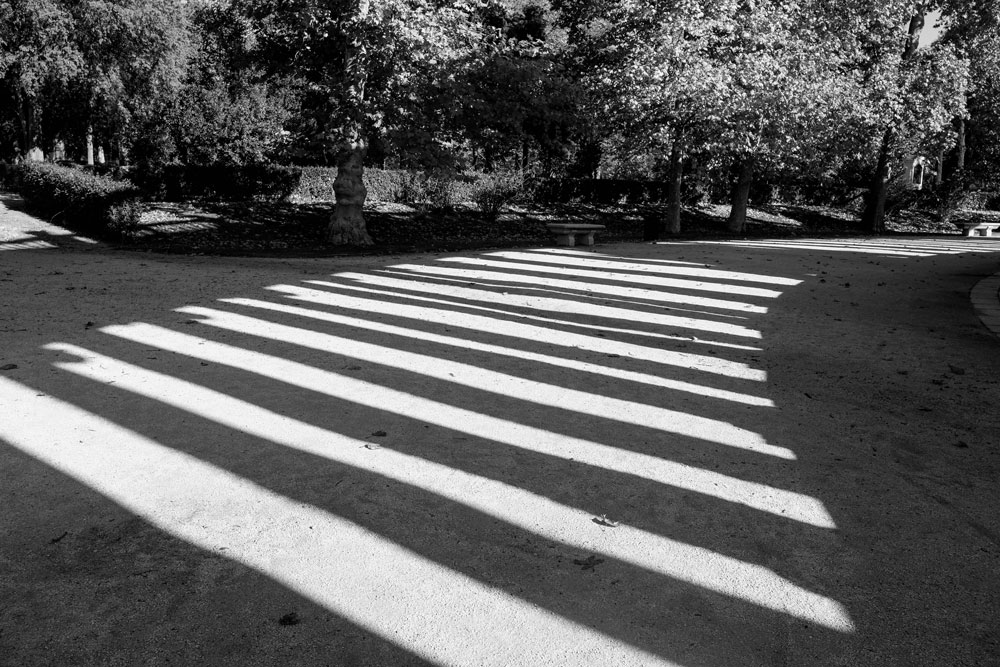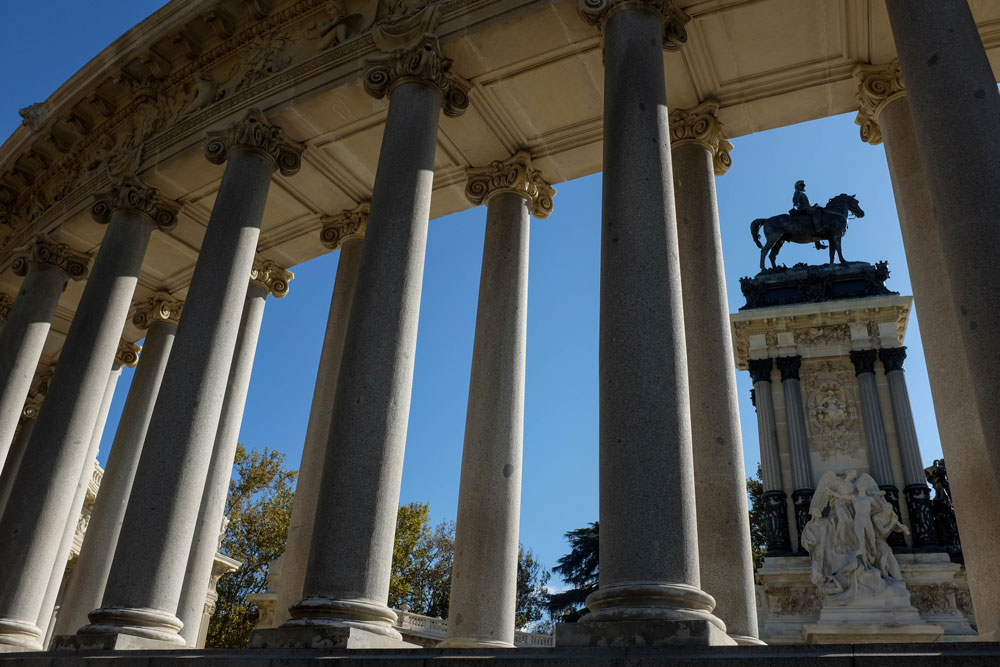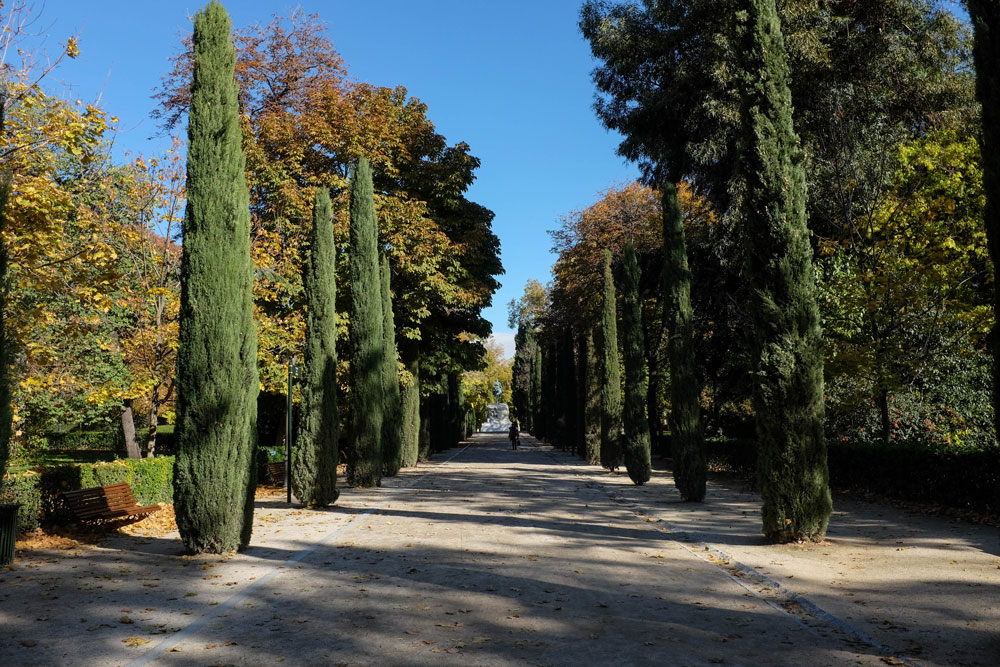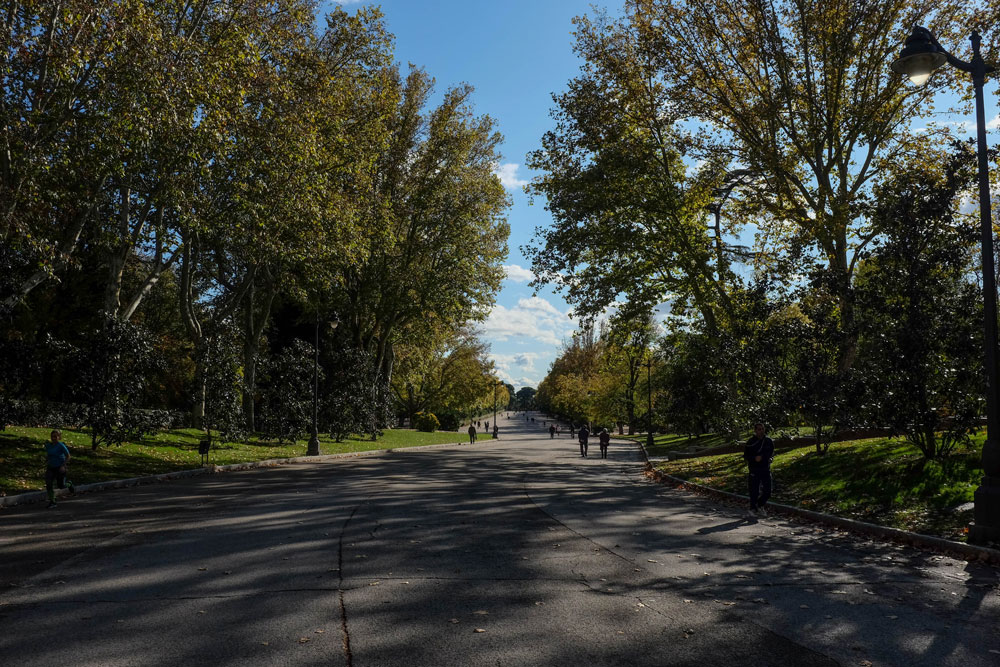 Madrid has an amazing vibe. Everything looks pretty well maintained and it has some amazing architecture. It's a little difficult to explain exactly what it is. But the city has a really pleasant atmosphere. It's nice to just roam the streets with no particular goal in mind. Madrid might not have the most famous tourist attractions but you just become part of the city. Blend in. And perhaps that's just the best part of it all. This was only the first day. But it was a good one and we were definitely looking forward to the next couple of days.