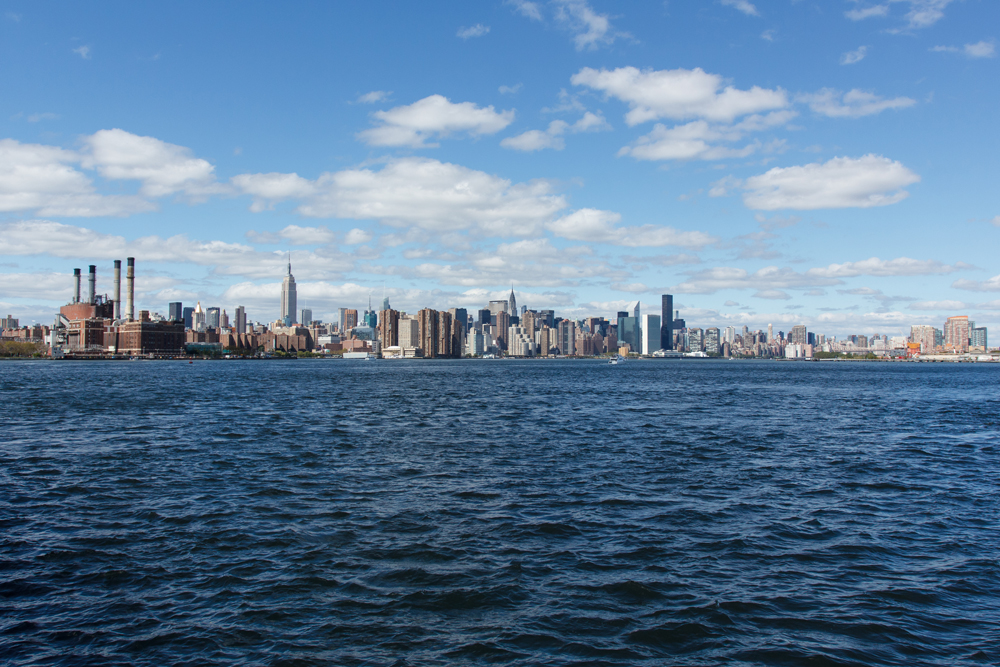 We made it. And we made it back! New York was amazing.
One week of NYC delivers a ton of photos. Instead of boring you to death with a whole bunch of pictures in one post I will divide them into separate posts (which gives me time to edit the rest of the photos as well). 🙂
We arrived on Saturday night and had scheduled to meet up the next day with the best tour guide in town, Linochka. Our guide met us at the hotel and took us by subway to Williamsburg, Brooklyn which was the starting point of our tour. It's a nice area with a great view on the skyline of Manhattan (and a perfect place to have brunch!). And although the hard sunlight isn't a good friend for taking photos, it does add (even more) pleasure to be out on the streets of NYC.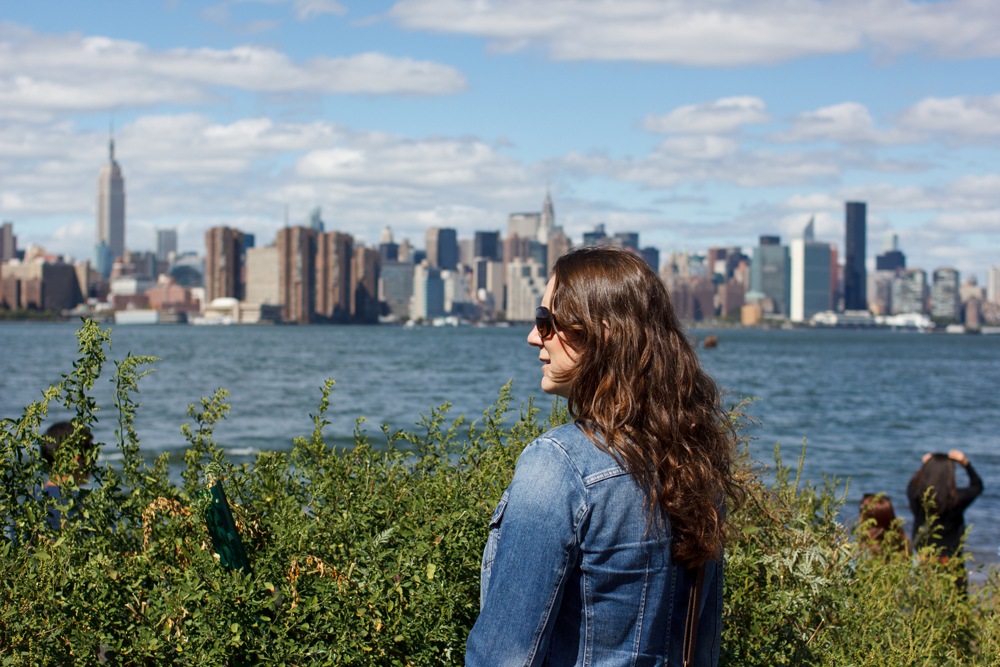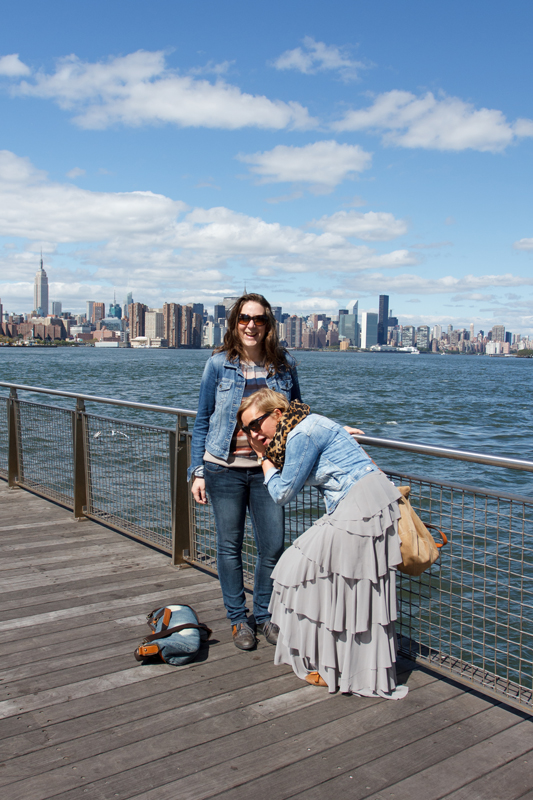 After not having found any hipsters (with tattoos) our guide showed us the way to the Brooklyn Bridge and encouraged me to be the model for once as well.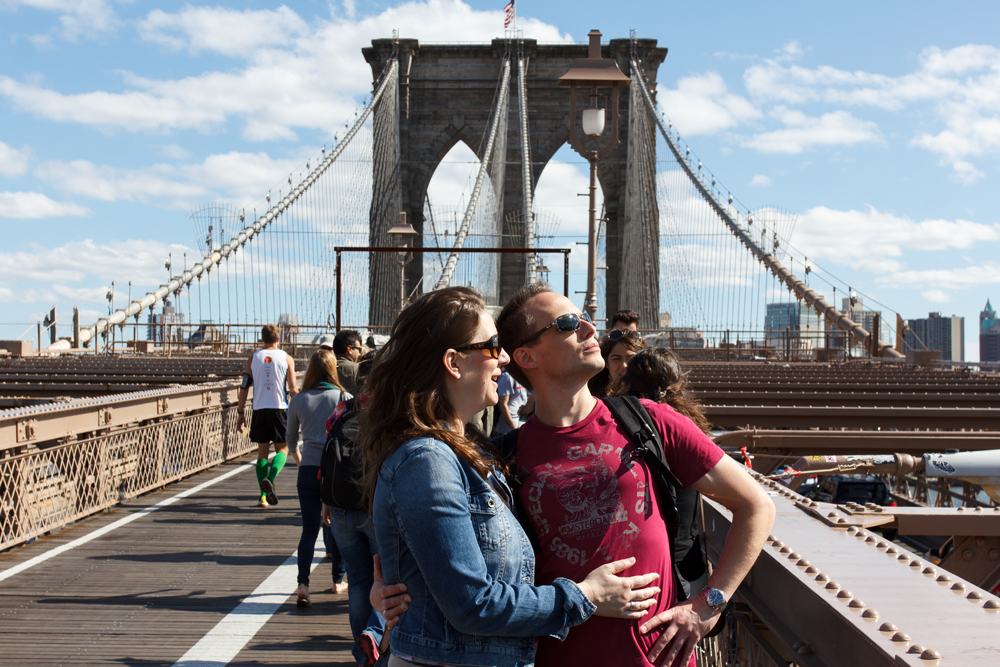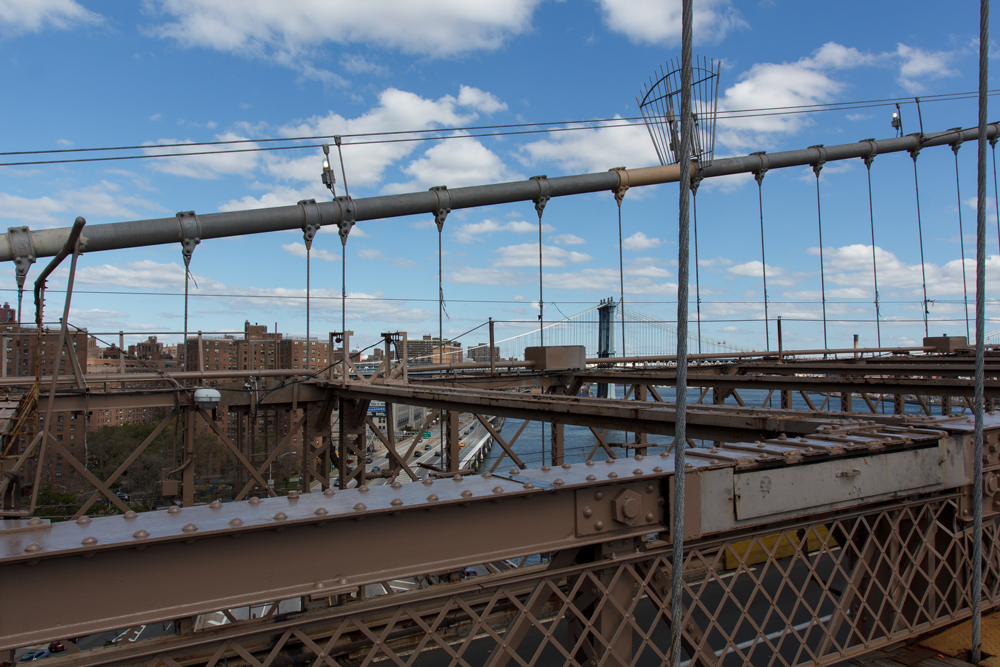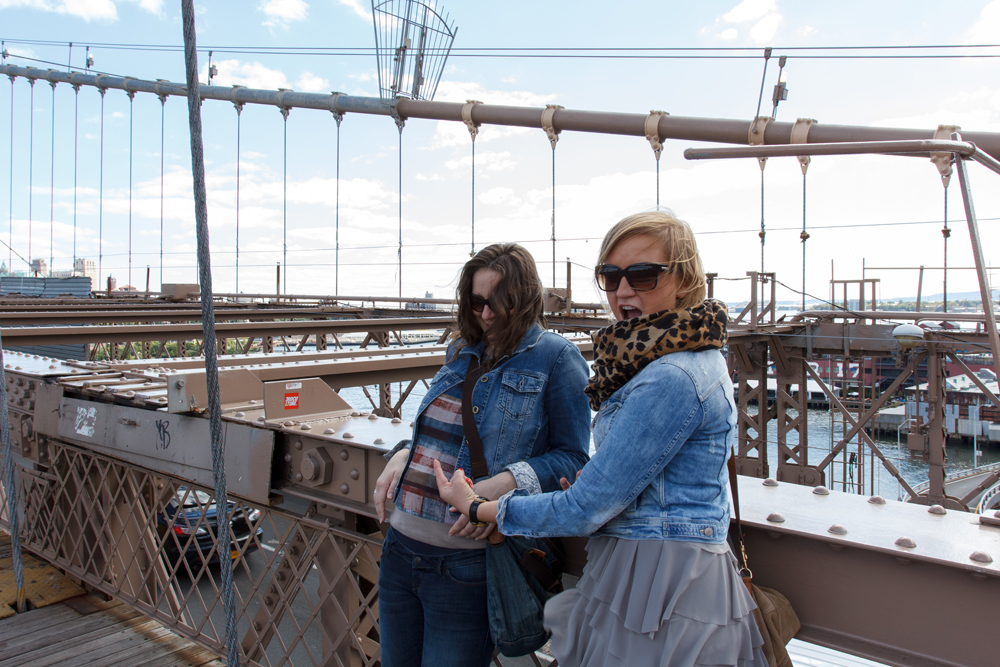 After walking up and down the bridge we turned into the direction of Pier 17 where we had a nice view on the bridge itself and the East River. We also gave our feet a little rest before continuing the walk.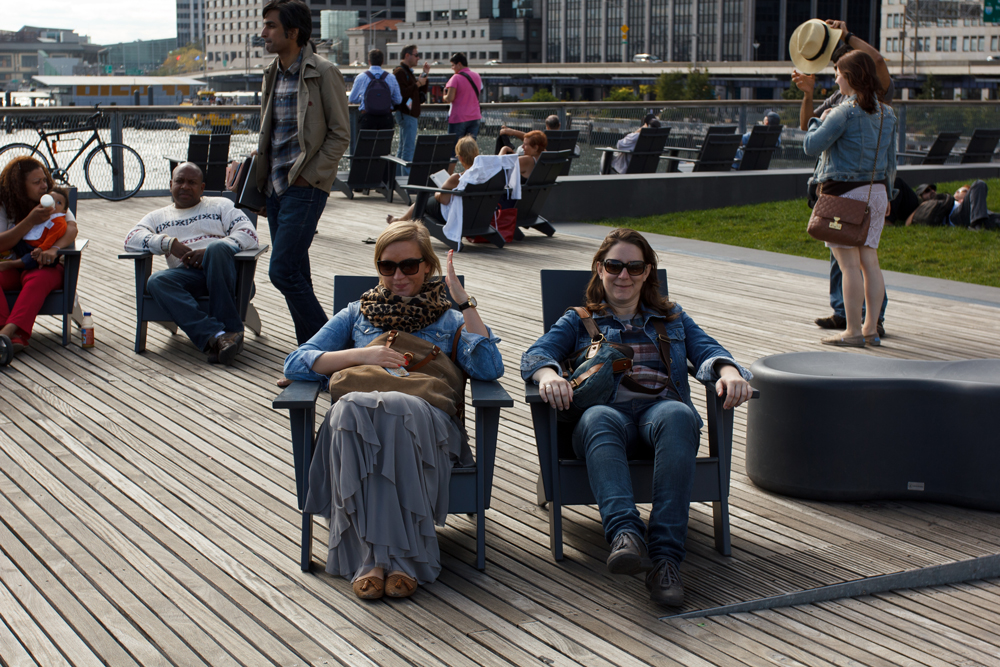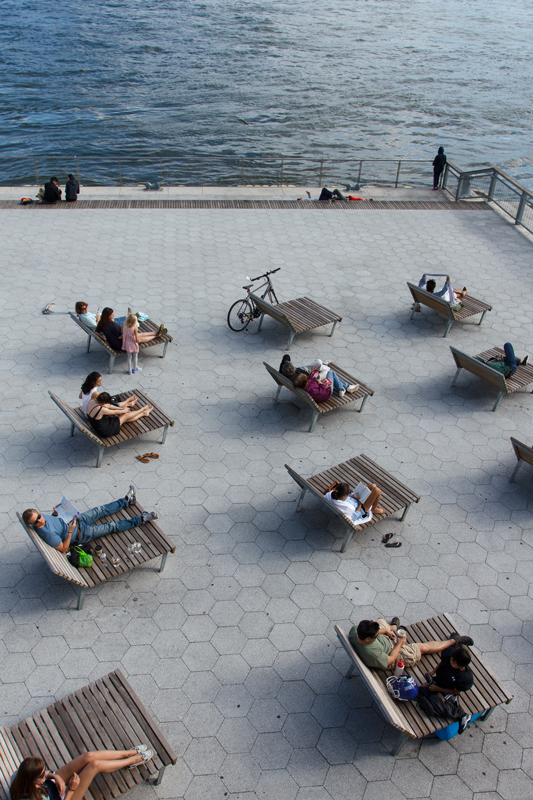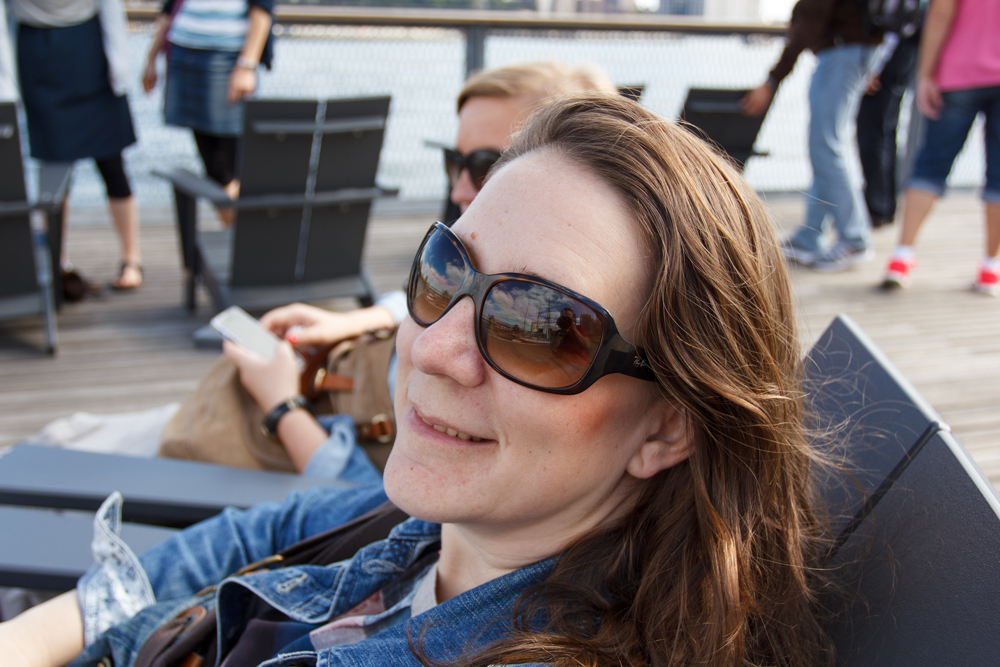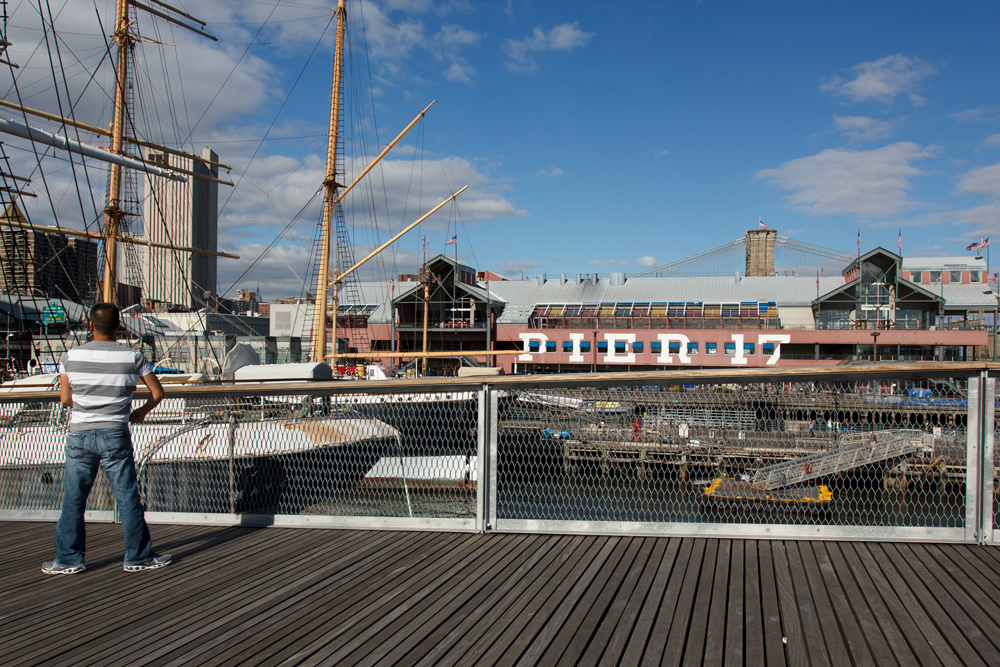 Our next stop was the One World Trade Center (formally known as the Freedom Tower) and financial district which includes the New York Stock Exchange.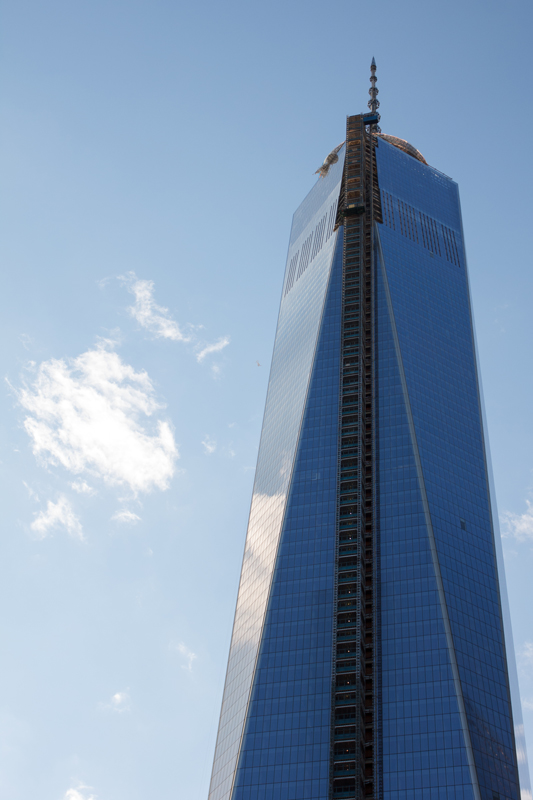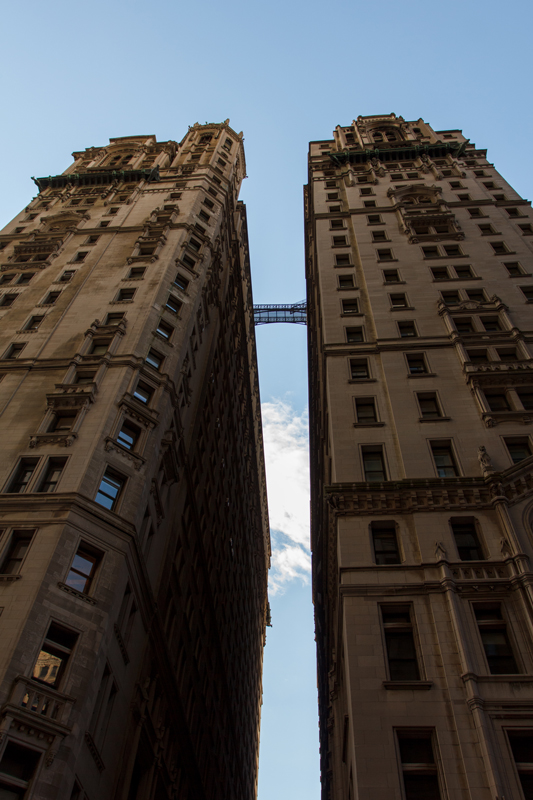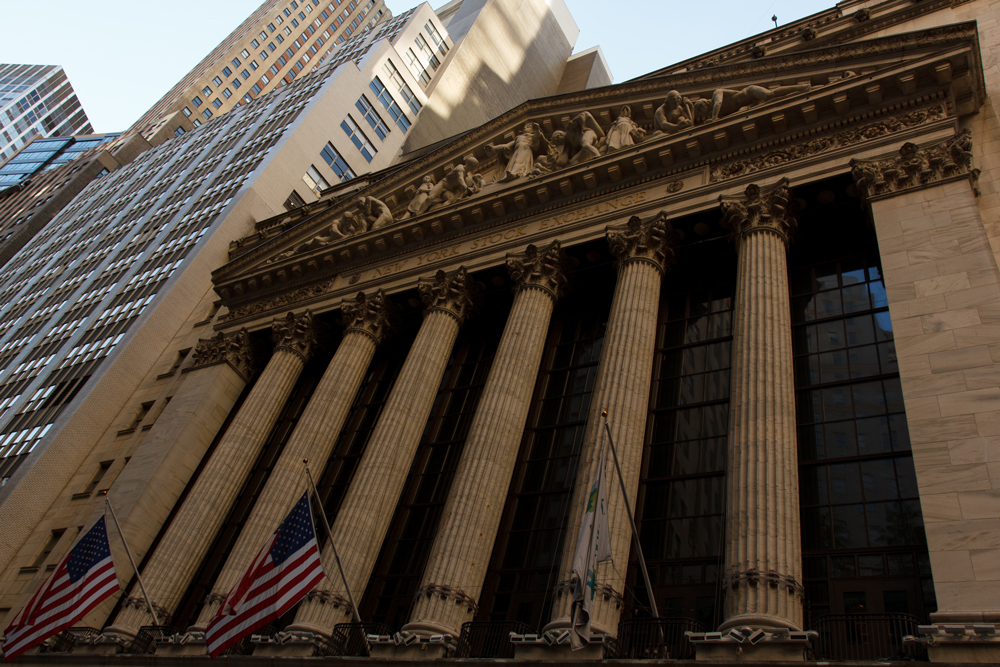 Of course there's no better way to end such a day by having a first glimpse of the Statue of Liberty. At Battery Park the tour came to an end. One day was gone already, only 6 more to go. 🙂