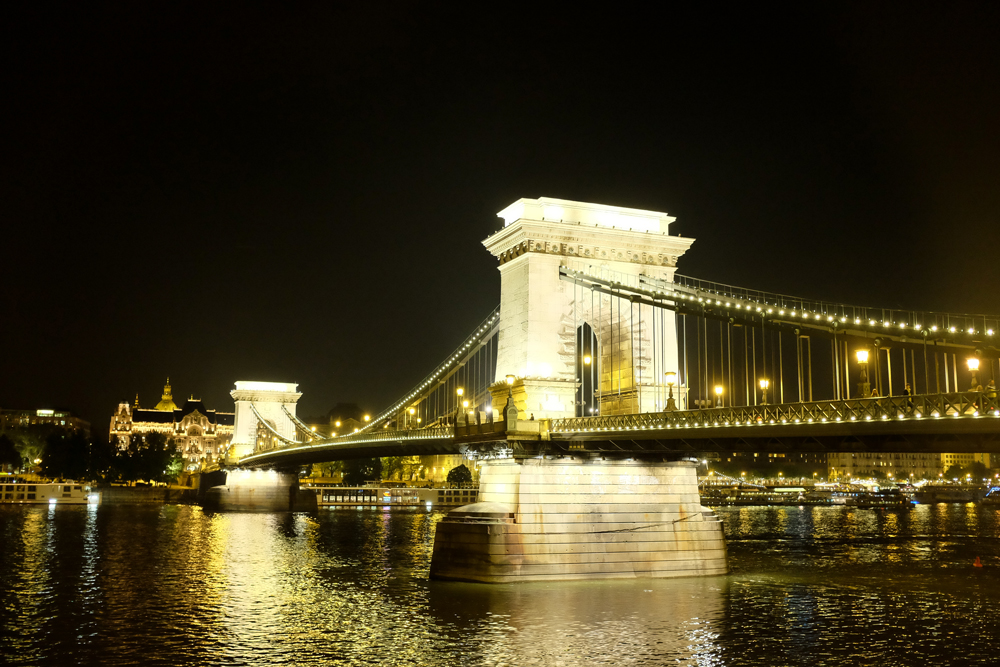 Unfortunately I had to fly back home last Sunday. But because we wanted to show the little one to the family in Budapest and have a night out in town we arrived in Budapest on Saturday already.
With family members around to watch Iván we could escape for a couple of hours and enjoy the buzz of a Saturday night in Budapest.
After having dinner we went for a short walk by crossing the river Danube using the Széchenyi Chain Bridge (one of Budapests landmarks).
It was also a good opportunity to test the X100S and see how it holds up at night. Shot at 3200 ISO, I am quite impressed. I didn't apply any noise reduction in post processing. Shot in JPG. Handheld. I just cranked up the sharpening and increased the black a little here and there .