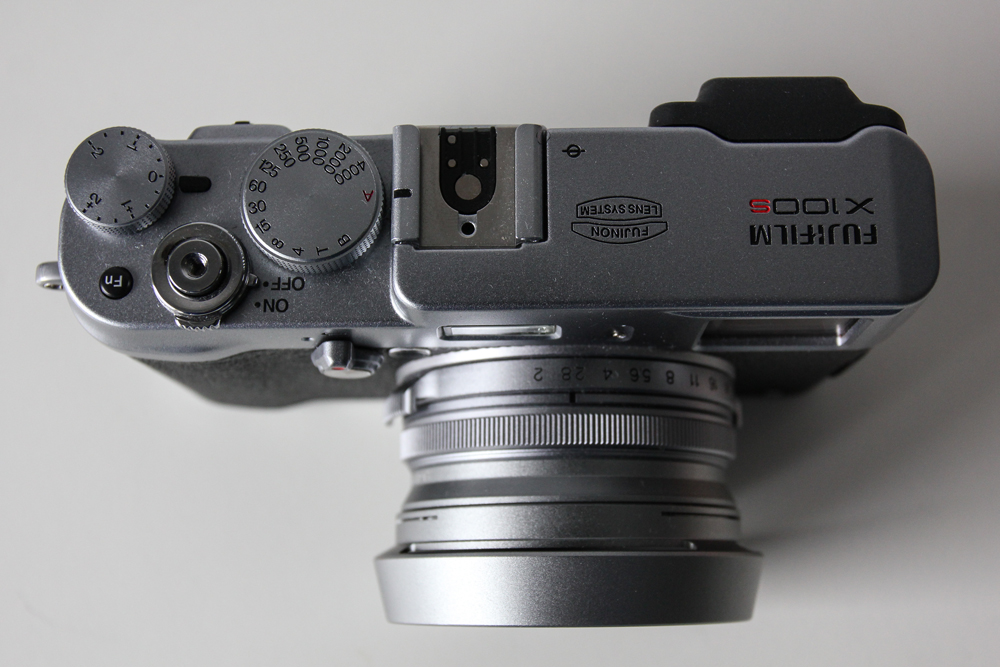 I love my Canon gear and will not depart from it anytime soon. But I was looking for something that would be less heavy to carry around, could still provide excellent image quality and would offer more than just a simple point and shoot camera.
For a while I already had my eye set on the FUJIFILM X100 and was interested in getting one. Although it had its quirks, most people seemed to love this little camera. Not only the camera itself was praised but also Fuji's involvement. Firmware updates kept on coming to improve the camera. Then the X100S came out and this camera had even better reviews. Reading those reviews, I knew this was the camera I wanted to add to my collection.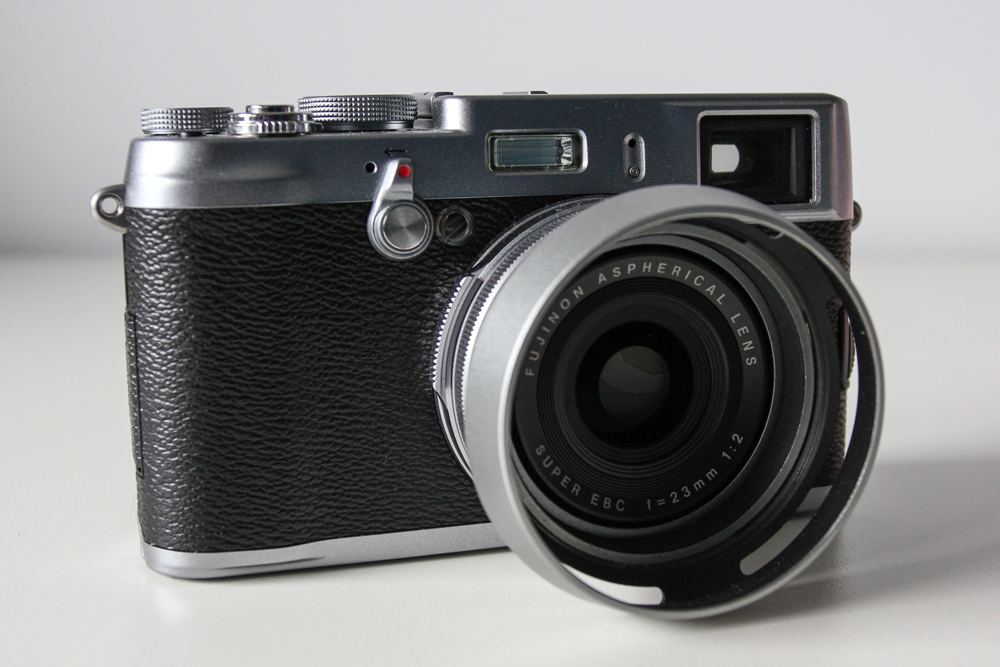 The X100S has an excellent fixed 23mm f/2 lens (similar to a 35mm FOV on this crop camera). The camera has a retro look which I can appreciate (like most people) and feels really solid. The build quality is superb.
Exposure is set using the aperture ring, shutter speed dial and exposure compensation dial. This is a little different than I was used to operating my Canon and takes us back to old school. But having this dedicated phycical buttons really works well.
The hybrid optical viewfinder is really nice to have. Combining the optical viewfinder (OVF) and electronic viewfinder (EVF) gives you the sharp look of an OVF with the amazing amount of information available from a digital viewfinder.
I always prefered the OVF. But with this camera I find myself using the EVF more and more. The EVF also makes me shoot in manual mode more since the results can be seen immediately through the EVF.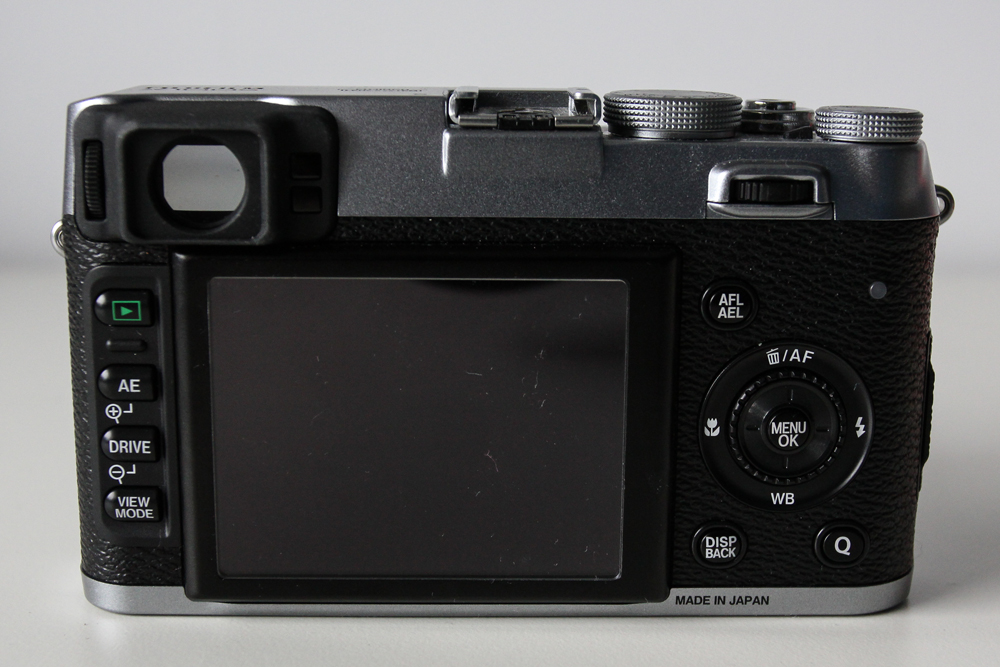 Normally I like to shoot in RAW but with this camera I have only shot JPG so far. Partly because I read about the problems importing RAF (Fuji's RAW) files in Adobe Lightroom and partly because this camera is known for it's excellent JPG files. With the arrival of Lightroom 5.4 most of the RAF issues should be resolved. So I will have a go at them in Lightroom myself soon.
It's easy to get used to handling the controls on the Fuji. A lot can be done without taking your eye of the viewfinder (like adjusting AF points, setting Flash, using Macro mode, etc.). This saves time in adjusting the settings while shooting. It takes a while to go through all the options available (still in the process of trying them all out). A lot can be customised and saved as a custom setting. In combination with the excellent JPG files the camera produces, the need of post processing is reduced a lot. I usually do my fair share of basic post processing on my pictures. But with this camera there's just less need for post processing.
Another great feature of this camera is the leaf shutter. It doesn't make any sound when firing the shutter button (great for street photography). Plus it's super fast. Which will give you more options when using your flash (it also has a build in ND filter by the way).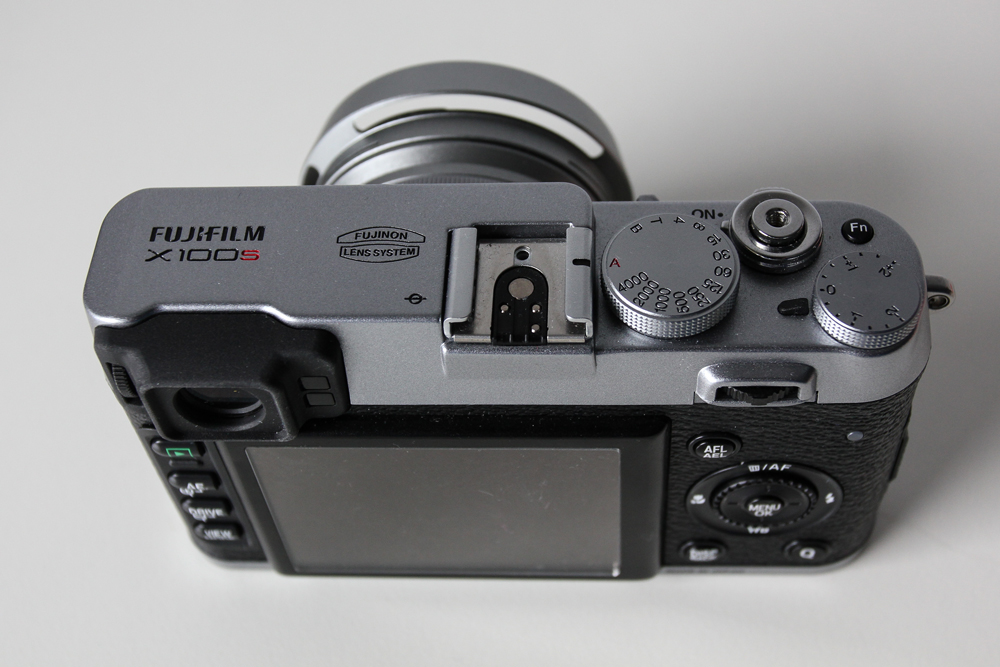 I always like to have spare batteries for my cameras and this is something to think of especially for this camera. When using the X100S a lot, the battery drains faster than with a DSLR. Always carry a spare battery when it's going to be a long day.
No mirror and with fixed lens. This camera is lightweight to carry around but still providing you all the options you pretty much need. The FUJIFILM X100S is pretty darn awesome!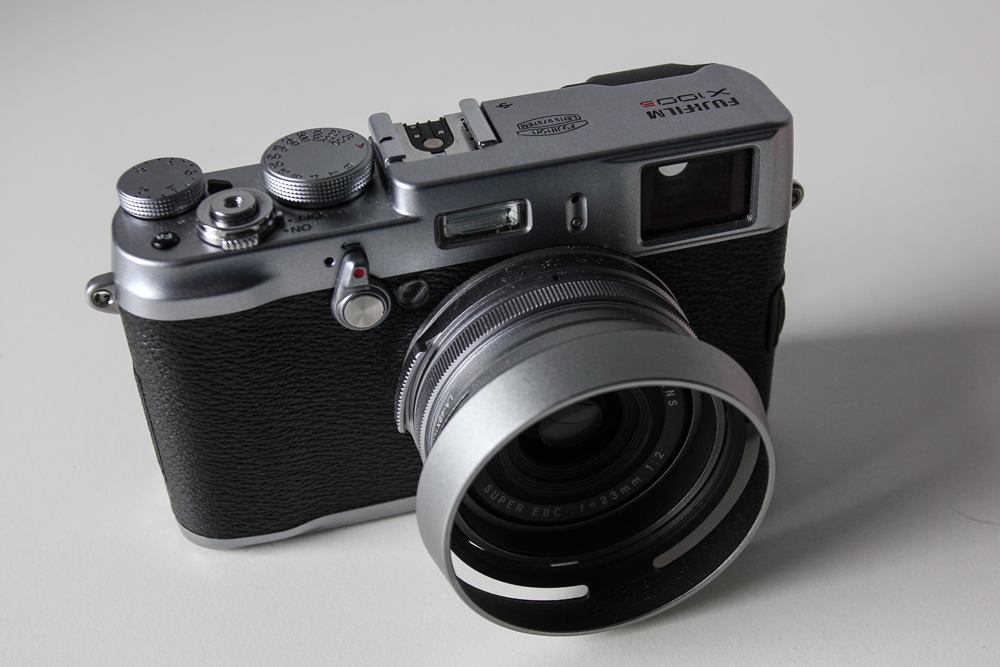 I know there are countless reviews out there about the FUJIFILM X100S. And most of them (if not all) are far better than what you've read here. Heck, I don't even know if you can even call this a proper review but I hope you enjoyed reading it anyway. 🙂
Here are some pictures taken with this camera. For more examples just have a look at the two previous posts.