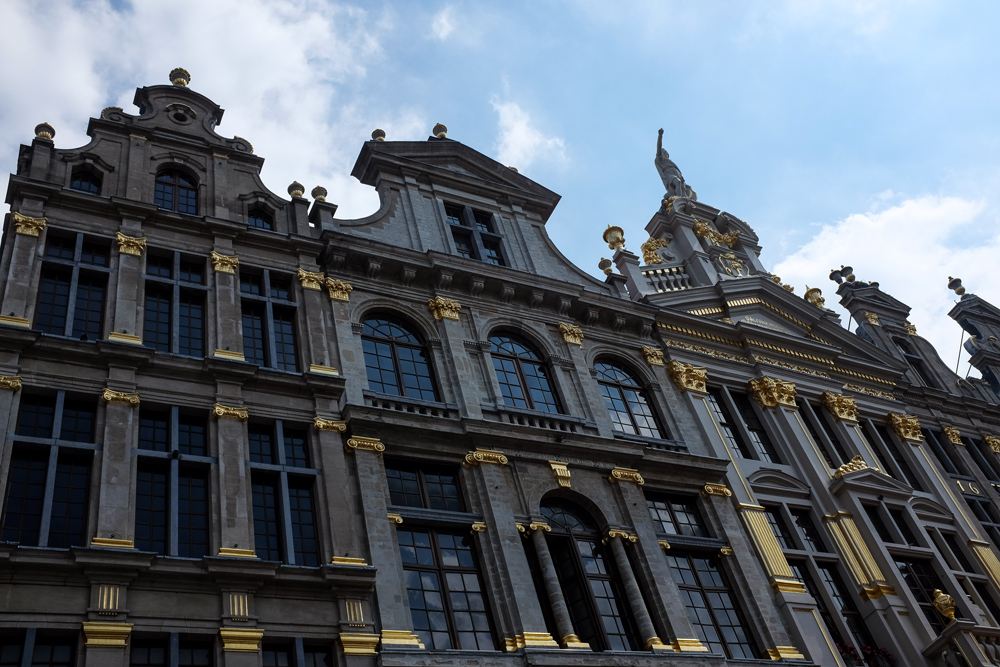 Here's another post about Belgium. One day difference between visiting Ghent and Brussels. One month difference between blogging about them. 🙂 But here it is!
After having spent the day in Ghent and the night in Vilvoorde, we headed for Brussels the next day. Brussels is the capital and largest city of Belgium and has been a major center for international politics. What's also interesting is that the city is bilingual. Both Dutch and French are used there.
Our day in Brussels started at the Sint-Katelijneplein. This square used to be the most important fish market in the city. It's now full with bars and cafes on each side and offers a nice view on the Sint-Katelijnekerk.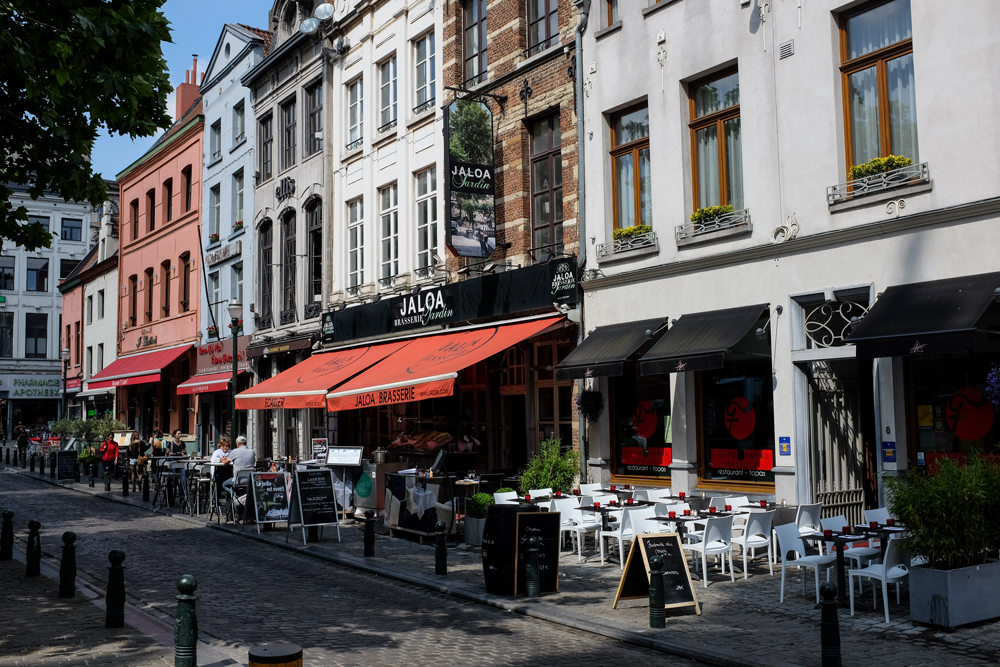 We walked a little further in search of the Beguines' court. At the heart of the béguinage is the Church of Saint John the Baptist with it's beautiful Flemish Baroque style facade.
Having circled around the Sint-Katelijneplein we changed direction towards the Brussels Stock Exchange and Grand Place.
The St. Nicholas Church is one of the oldest churches of Brussels and is located near the Brussels Stock Exchange and Grand Place.
Of course we expected to see chocolate in Belgium. And chocolate there was. And beer. 🙂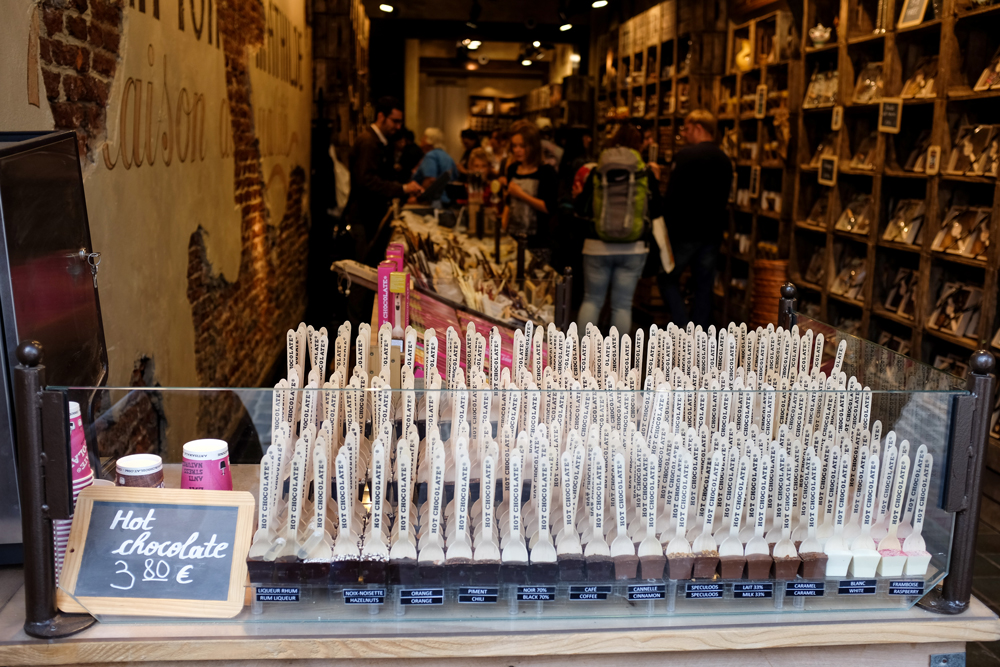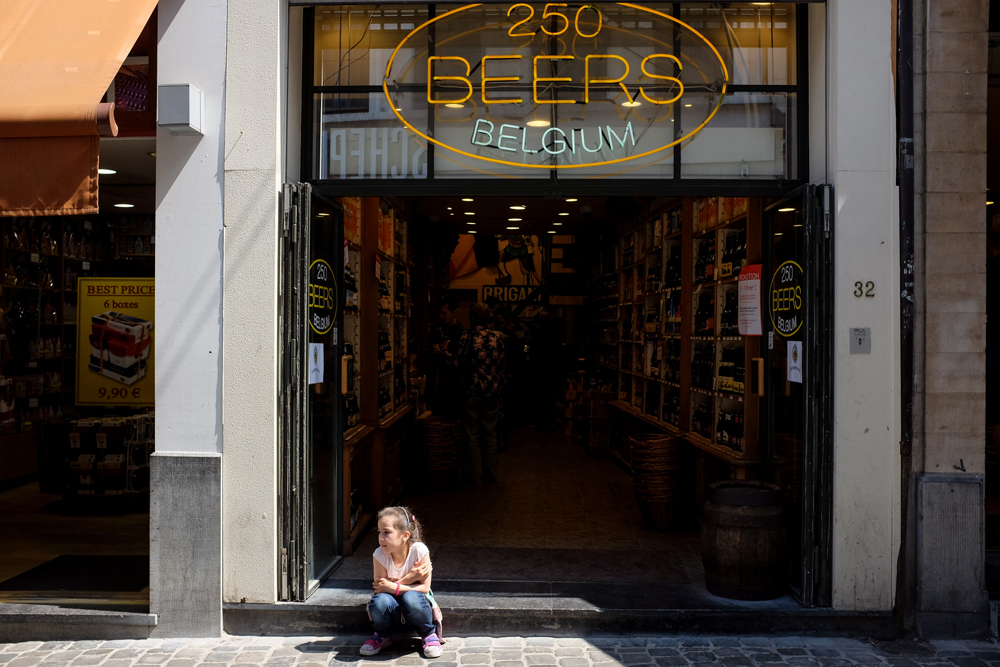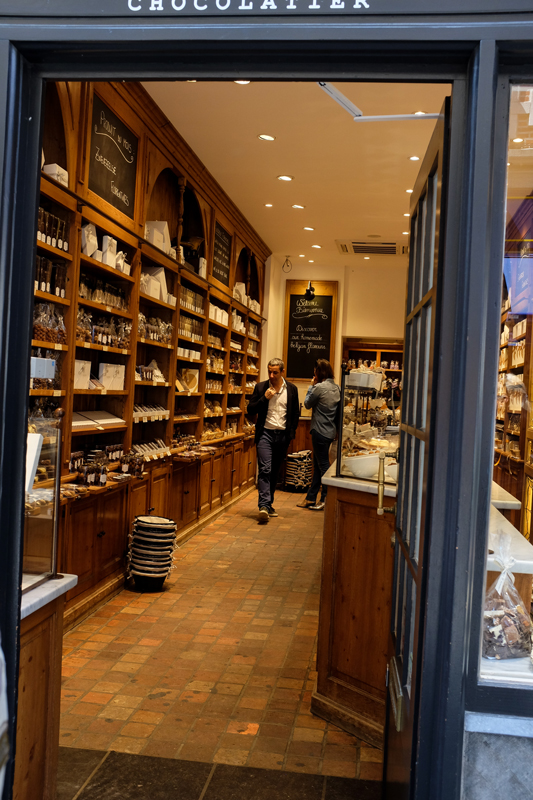 From the St. Nicholas Church it's a small walk to the Grand Place which is surrounded by the famous Town Hall and belfry, guildhalls and the Breadhouse. It's probably the most memorable landmark in Brussels. A must see.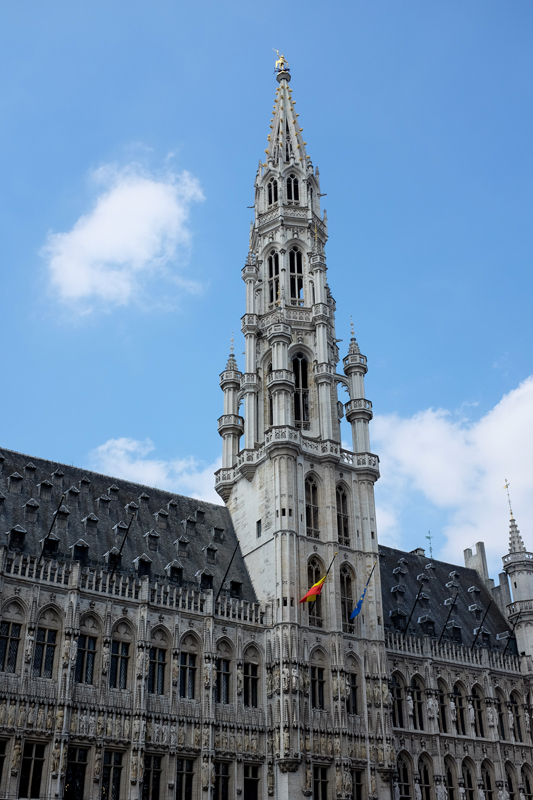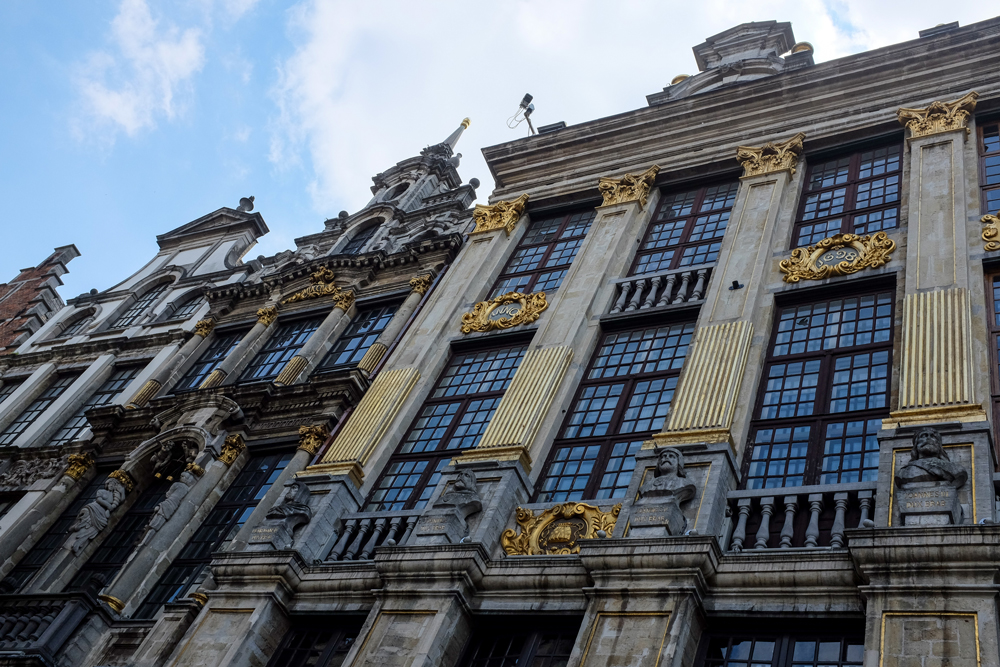 Just behind the Grand Place there's Cinema Nova. Don't know how it looks inside. The entrance looked rather old. But it does have this nice sign above the entrance which makes you stop and have another look.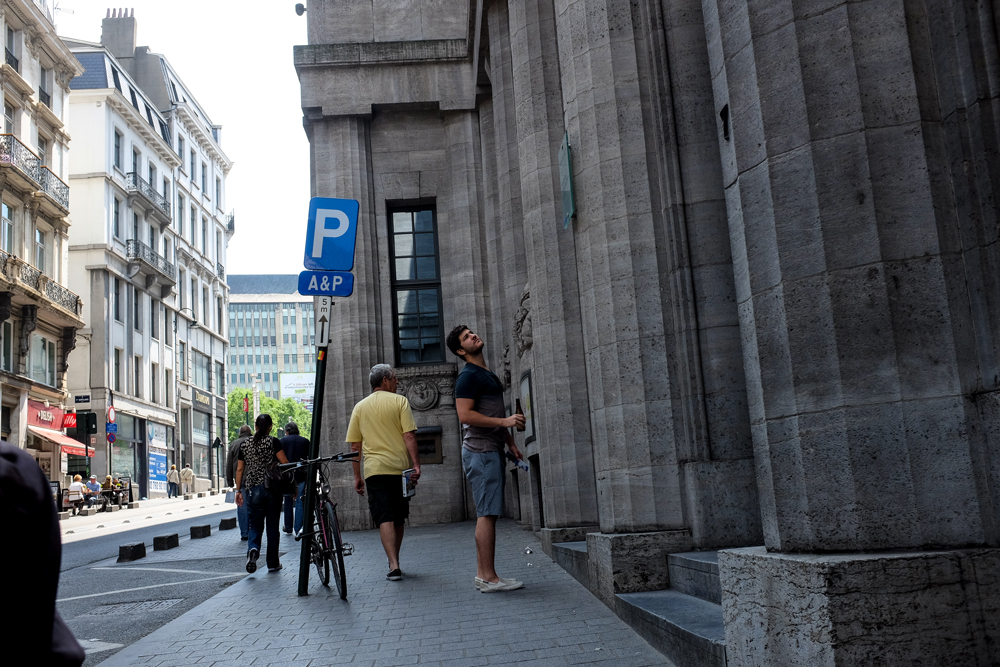 Cathedral of St. Michael and St. Gudula. Located on Treurenberg Hill. It seems like all churches in Brussels have been replaced by another church on the exact same location somewhere in time. And this one is no exception (all churches mentioned in this post have taken the place of another church or chapel which used to be on the same spot).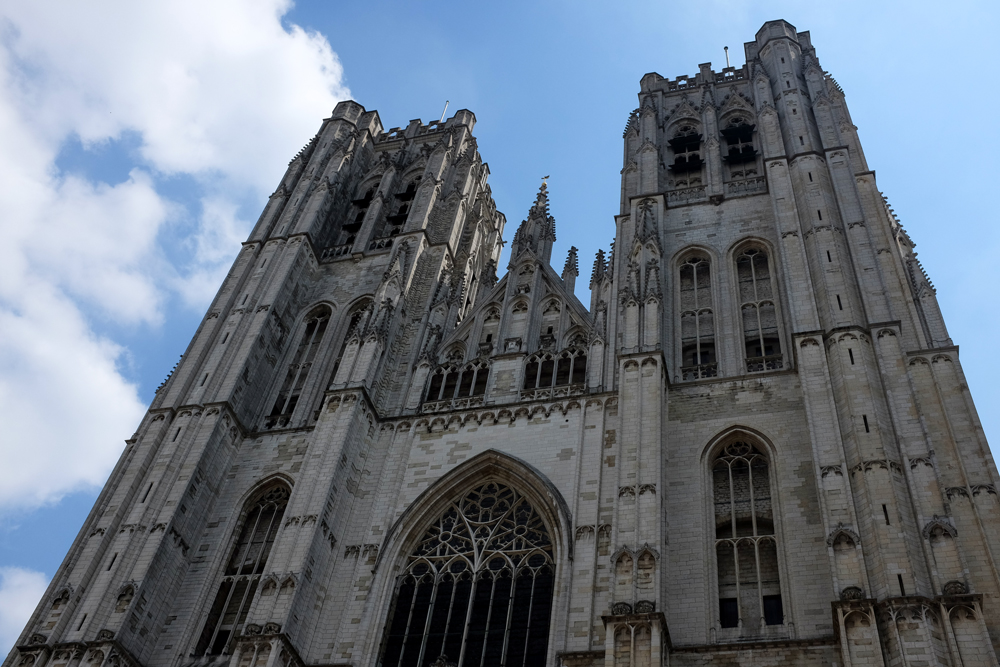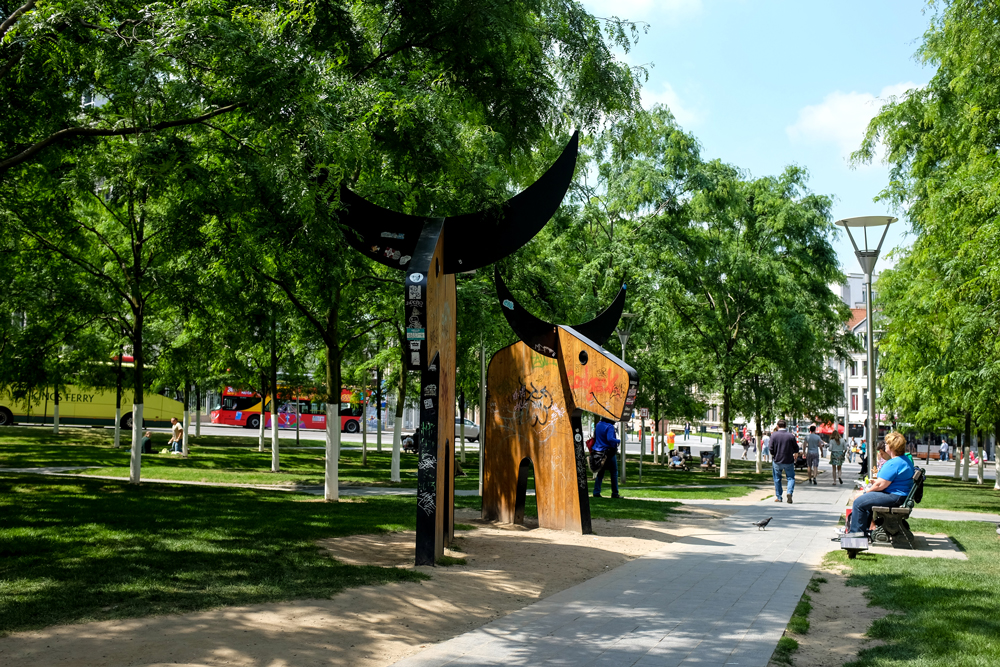 We had been in Belgium a couple of times now but didn't have a waffle yet. That had to change. So in The Waffle Factory we went and ordered ourselves some waffles. And yes, I already took a bite as you can see before taking the photo. Had to make sure they were worthy of being photographed. 🙂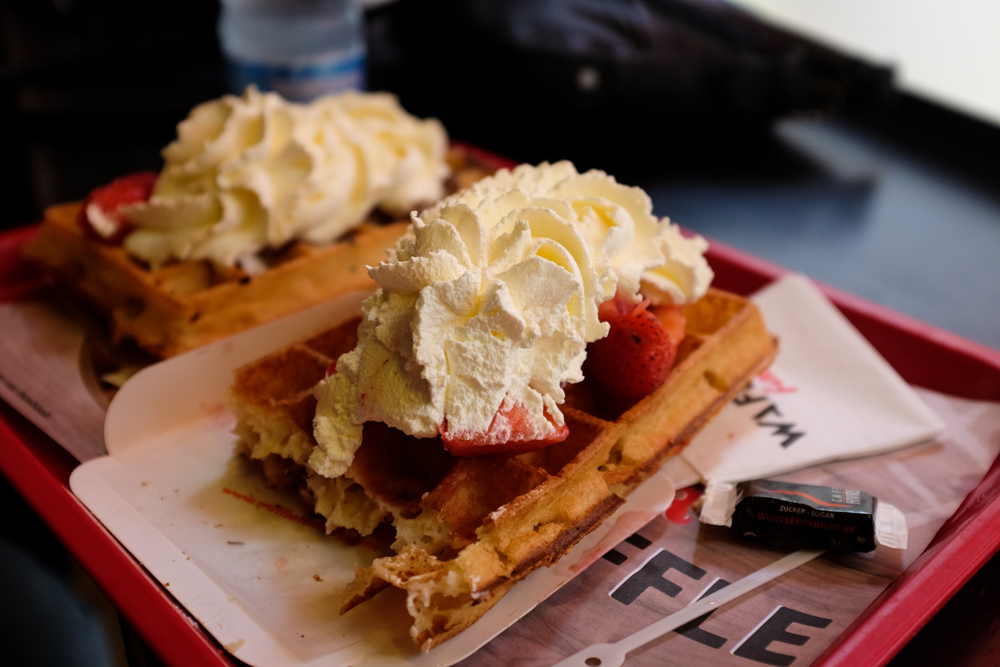 We were not the only ones visiting Brussels that day. After having finished our waffles and coffee the Grand Place had transformed into a Harley Davidson meeting point.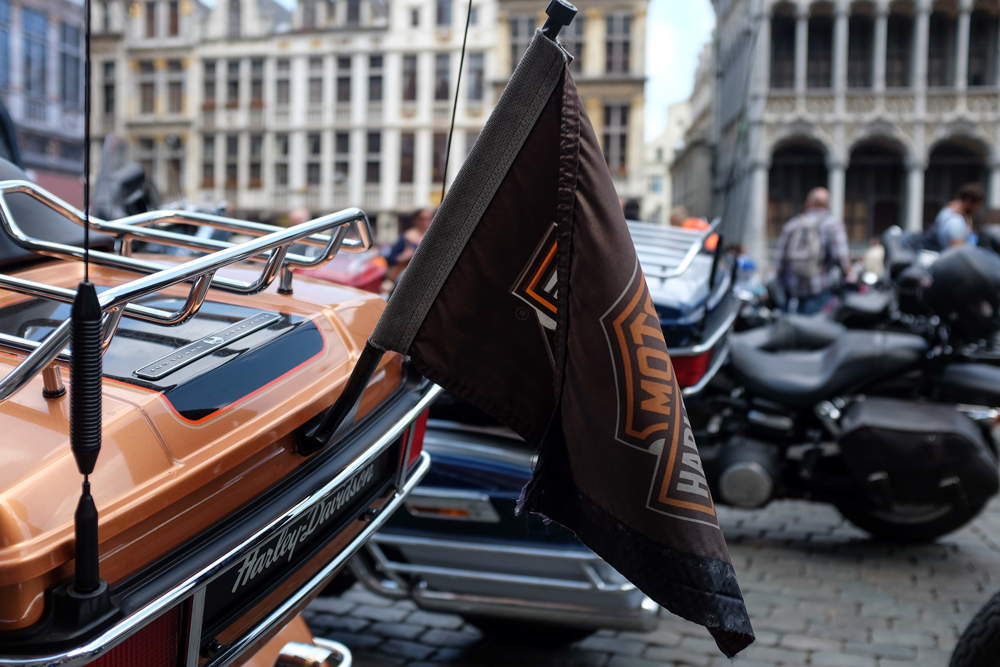 Before heading home we made a last stop at one of Brussels most famous landmarks, the Atomium. The building was originally constructed for Expo '58, the 1958 Brussels World's Fair. You can get out of the car and walk around or just enjoy the view from the car. 🙂