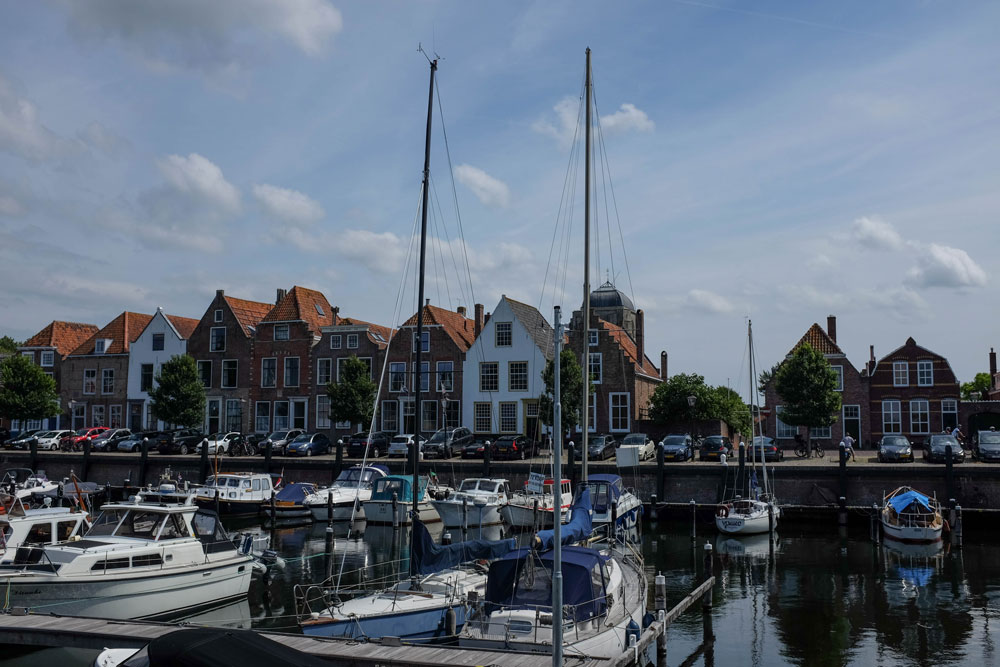 Life has been busy and somehow photography has been pushed to the background a little. But I wanted to get this post done before the end of the month and get at least one article from July on the blog.
Zeeland has many nice places and Veere is definitely one of them. You can find many old buildings here. We loved walking through the town and enjoy the different views around each corner. It has a little harbor and offers a nice view to the lake (Veerse Meer) as well.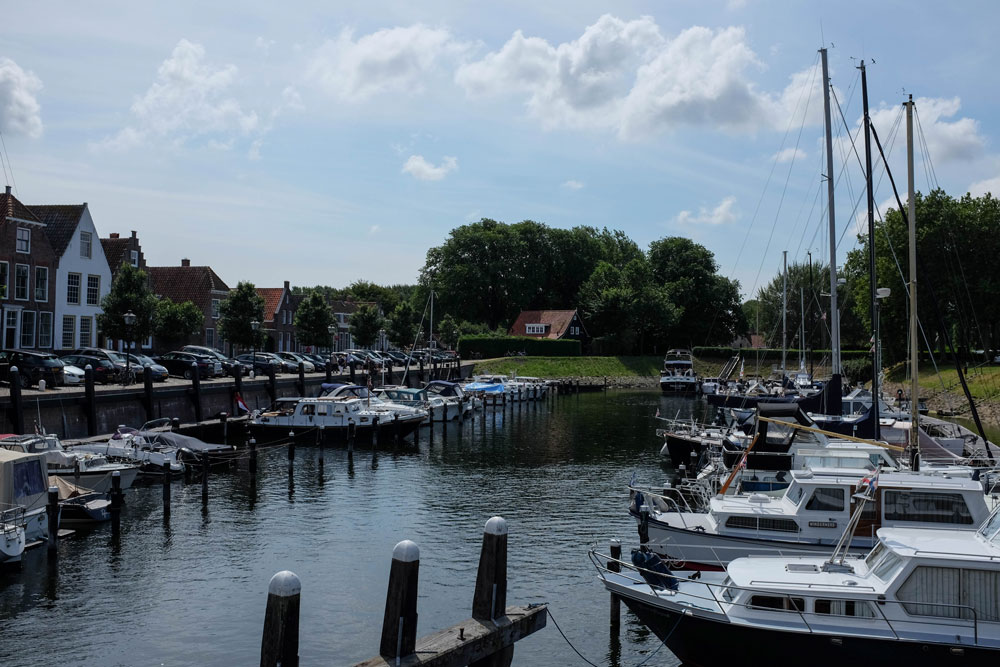 The weather was really nice with high temperatures. Kids jumping into the water everywhere. The town was also full with the common hollyhock. Quite a beautiful sight to see that pink plant covering the walls pretty much everywhere. Summer has finally arrived!