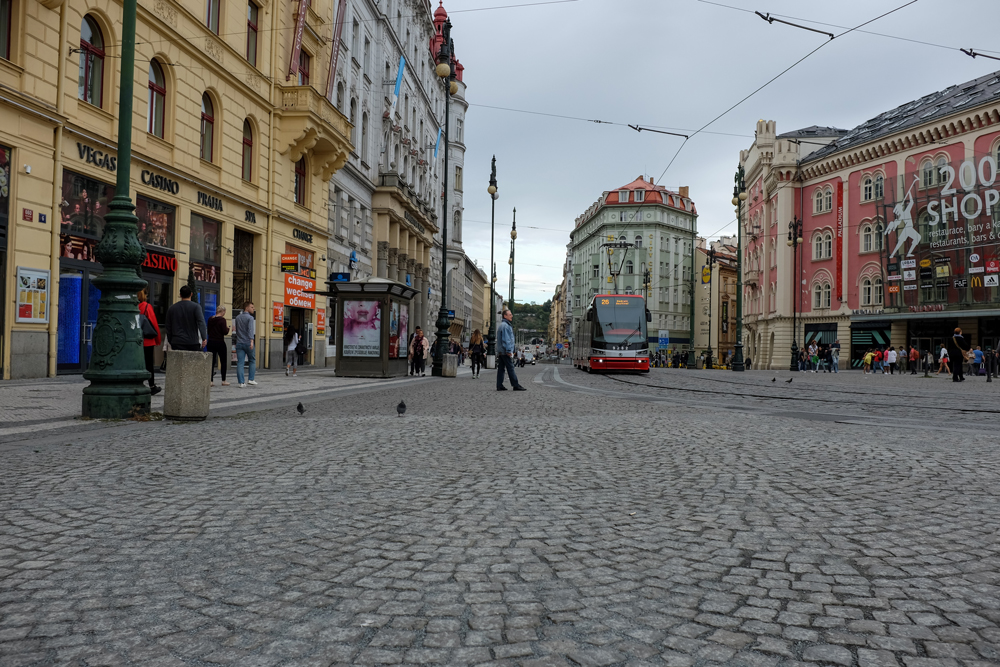 A long 'weekend' in Prague. This had been on our list for quite a while and finally we managed to get there. We left Sunday morning (2 October) and came back home Tuesday afternoon. Making it more like a two day trip in reality. It's only a short flight from Eindhoven Airport to Prague Airport. Making it a perfect destination for a short city trip. We flew early in the morning (getting up at 4) and arrived around 8:30 at Prague Airport. Still a full day left to enjoy the city!
Upon arrival the city was still pretty much asleep but that would change rapidly as we would soon find out. After checking in to the hotel and some unpacking we set out again to explore the city. Already people started to fill up the streets and it quickly became pretty busy. It also turned out that it's not uncommon to have drinks at 10 o'clock apparently. 🙂 After having something to eat (late breakfast!) we walked towards the Old Town Square where we saw the Prague astronomical clock. By this time it already started to rain. Unfortunately it would continue to rain throughout the day (and pretty much the next day as well). But that didn't stop us from wandering the streets and playing the tourist. A lot of umbrellas coloring the city. My camera isn't waterproof but it didn't gave me any problems and kept working perfectly despite the heavy amount of water it was exposed too.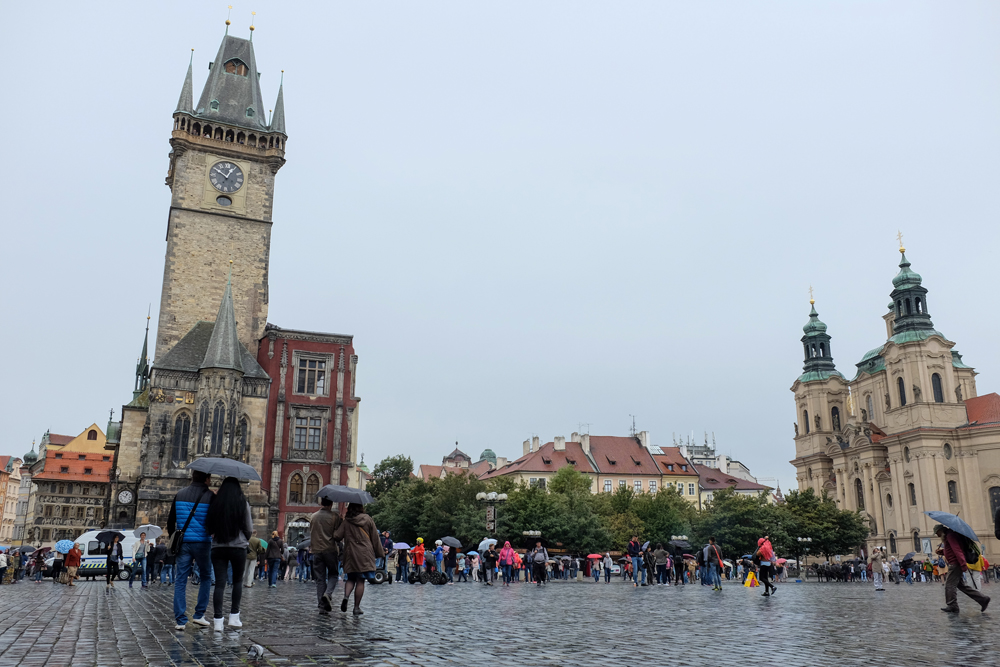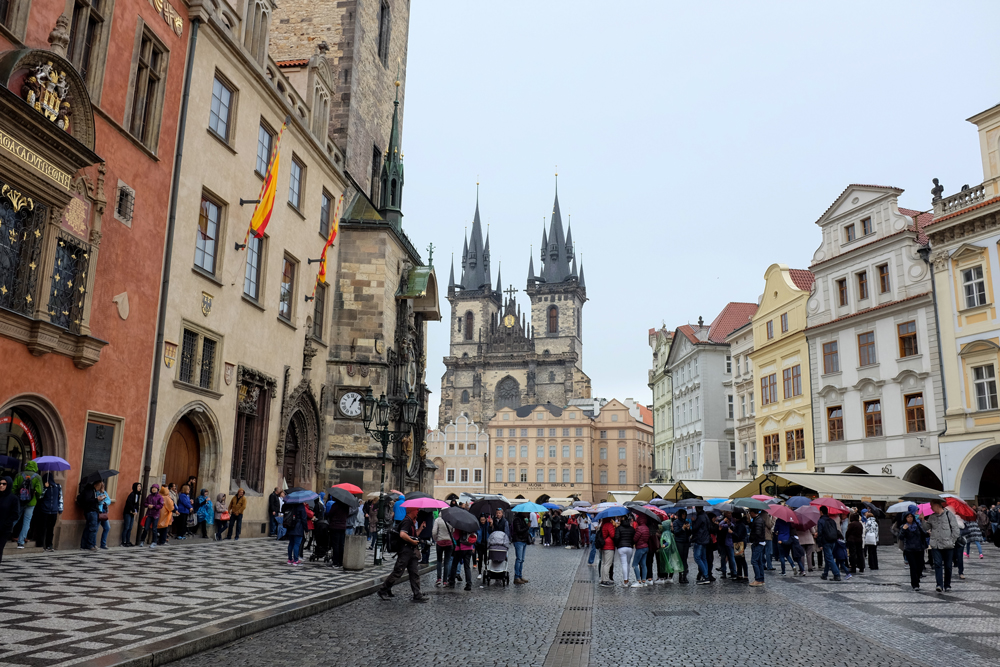 Obviously there are a lot of historical buildings in the city. It was a little bit of a struggle keeping the lens free from raindrops all the time. In fact I didn't always succeed. 🙂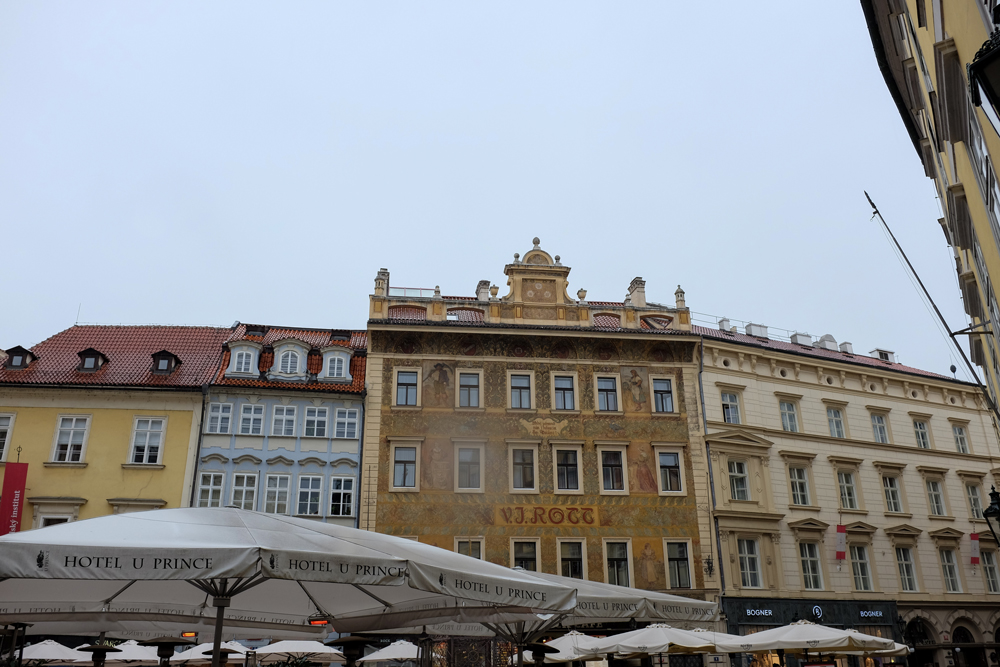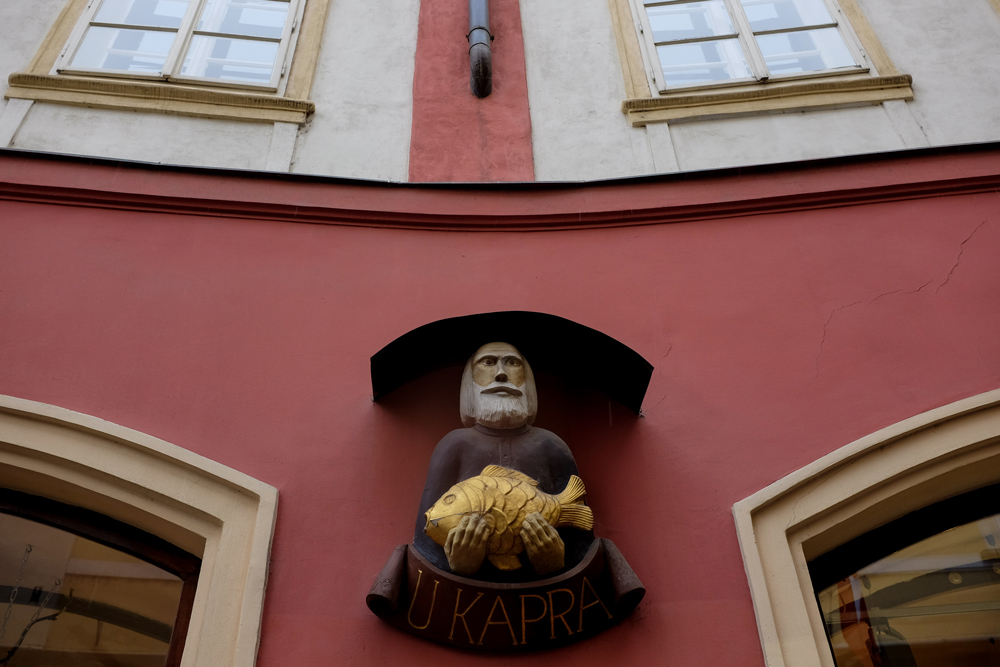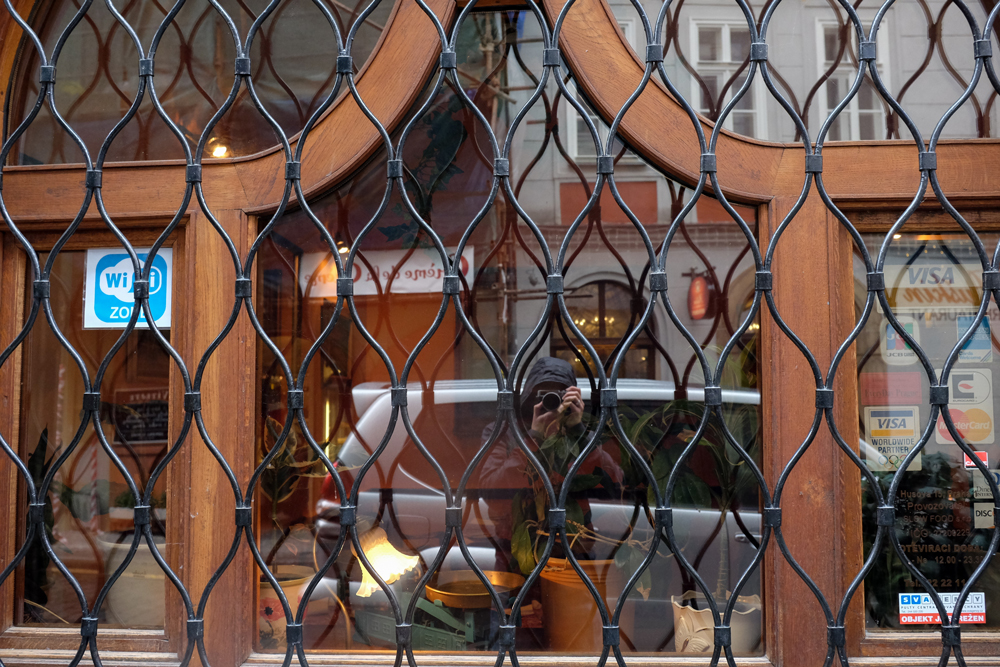 Old streets like you want them to be. They add character to the city and look pretty amazing. The rain even adds some more magic.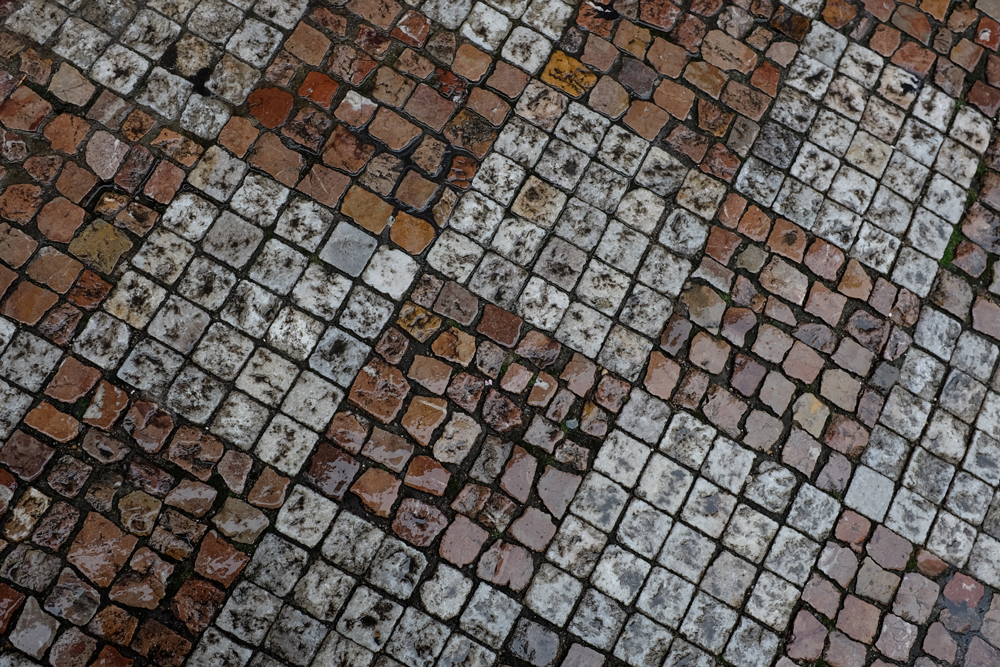 Eventually we ended up at the area around the beautiful Charles Bridge. There's also a museum (Muzeum Karlova Mostu) that tells you all about the history of the bridge.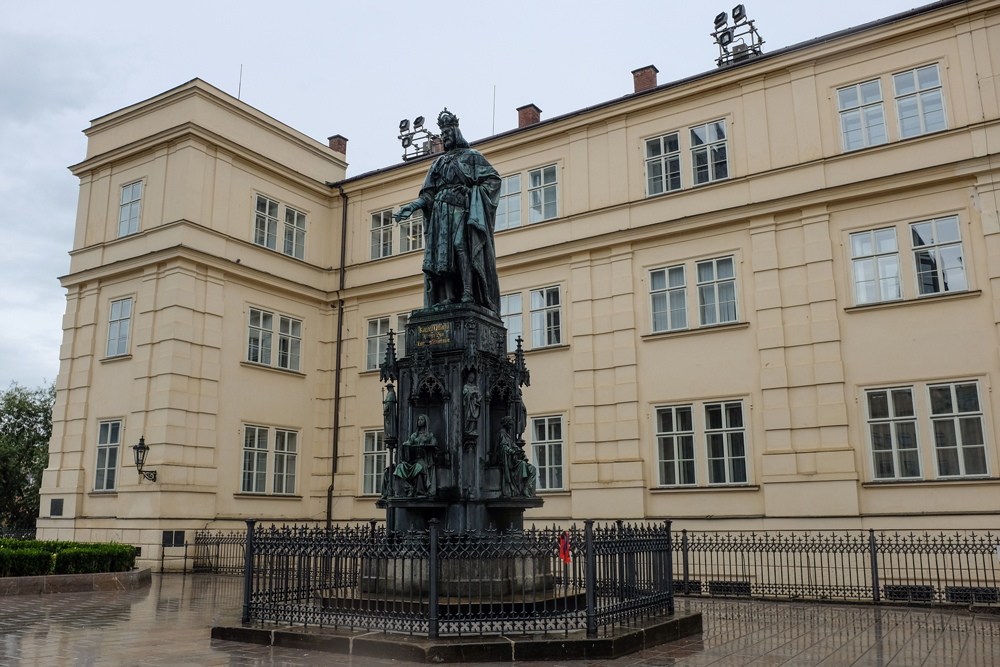 Love locks seem to be popping up everywhere nowadays. And Prague is no difference. There's still room for some more love on this fence. 🙂
The rain provided some nice shiny streets which are pretty cool to photograph. In the background is the Church of the Holy Saviour (Kostel Nejsvětějšího Salvátora).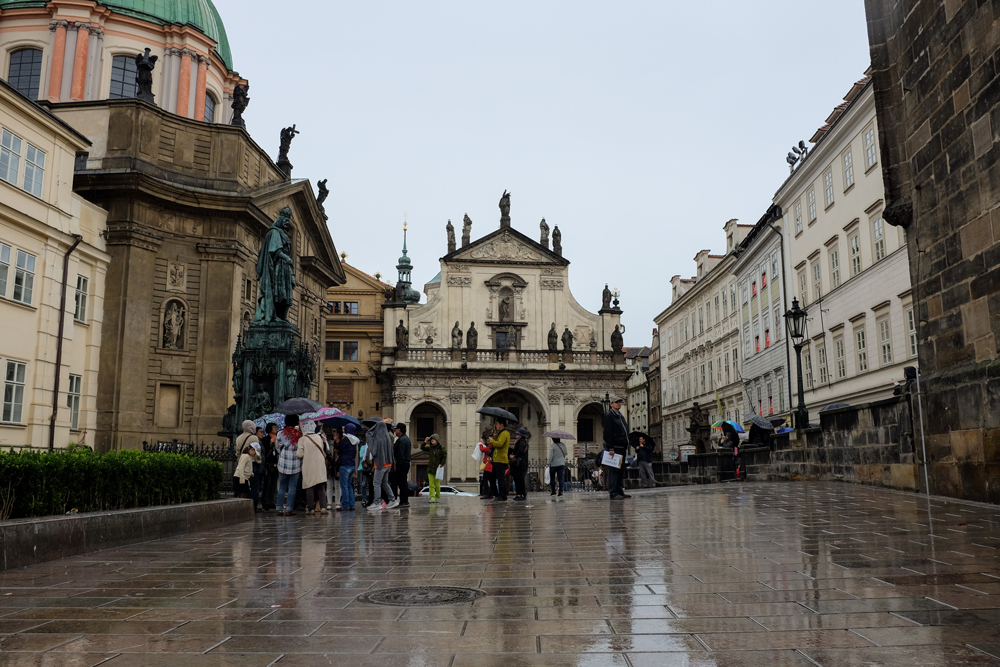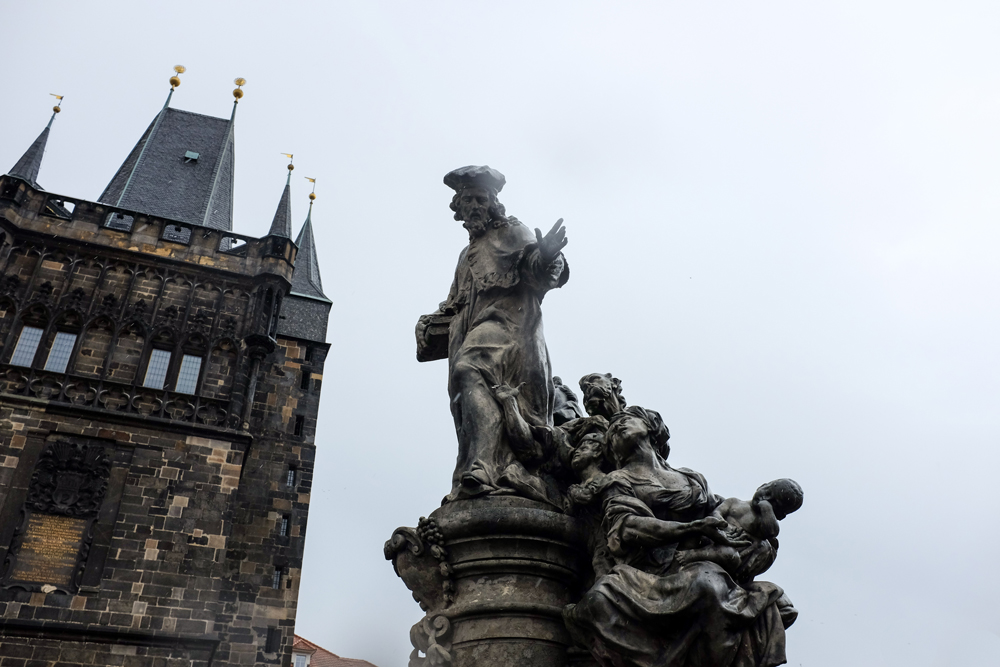 After seeing the bridge we decided to go back to the hotel and dry up a little before going back out at night again. Prague is a nice city to get lost and it helps to get off the main streets where it's a little less busy and not packed with tourists.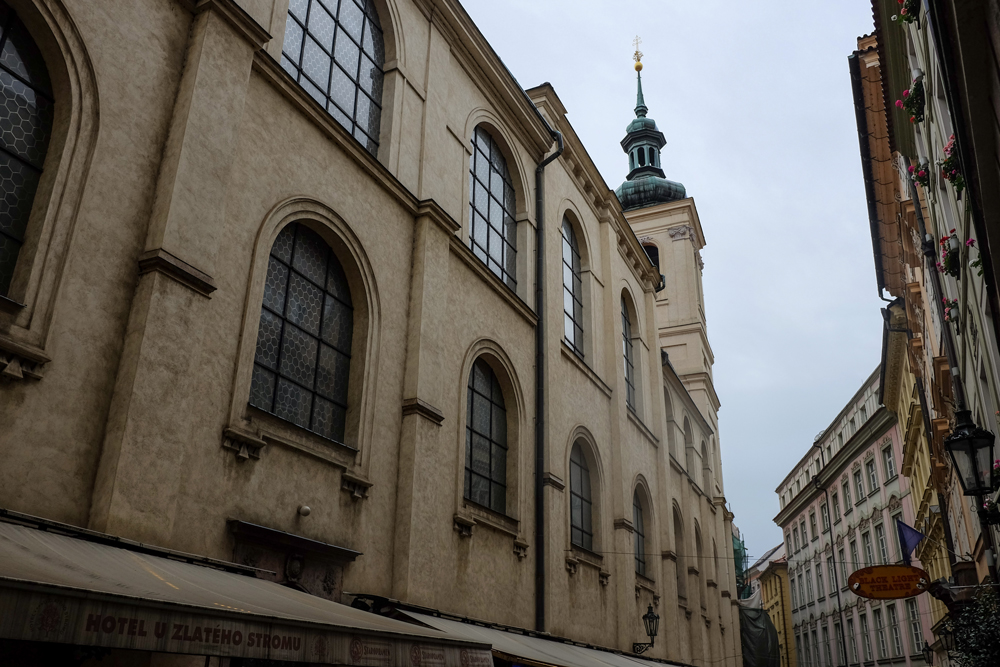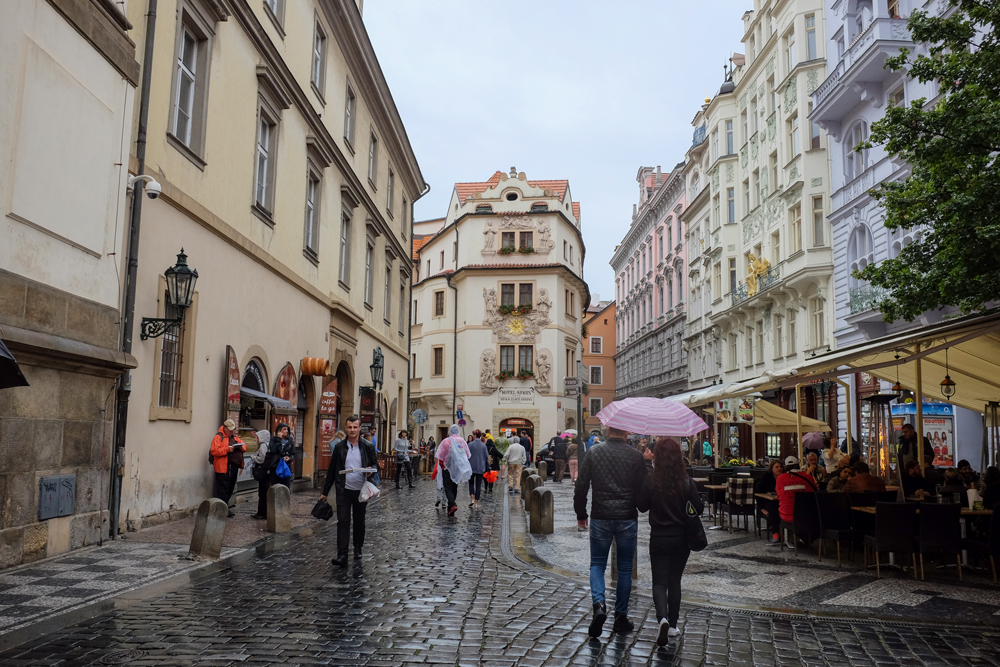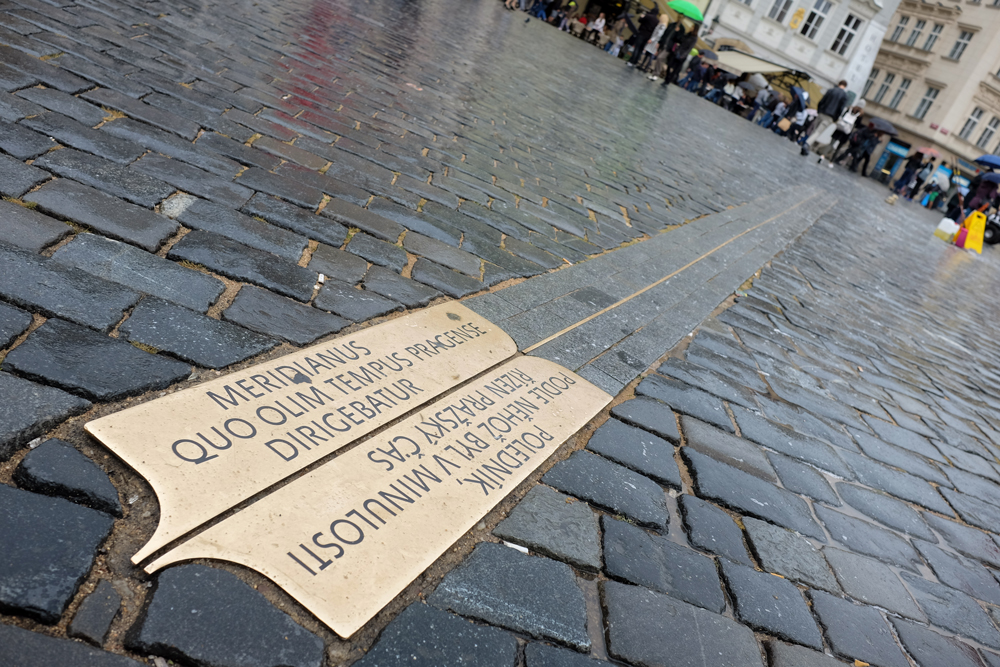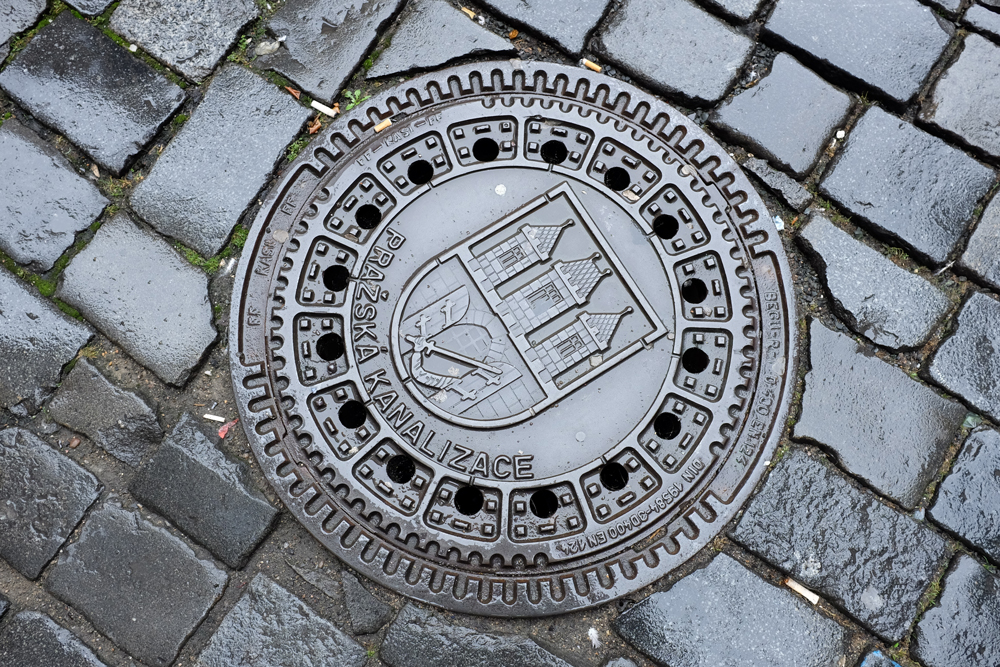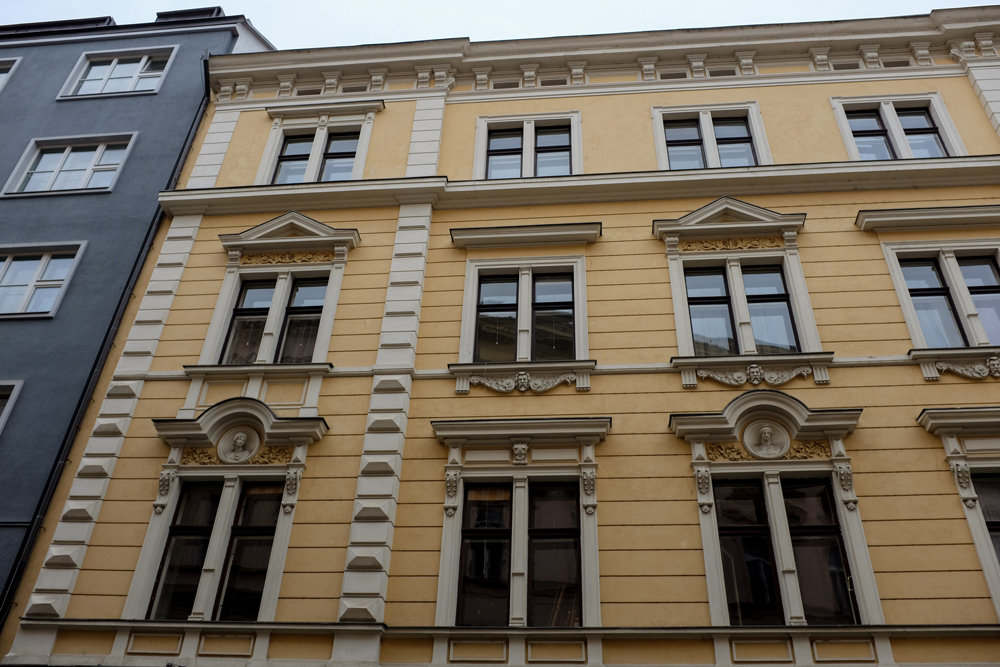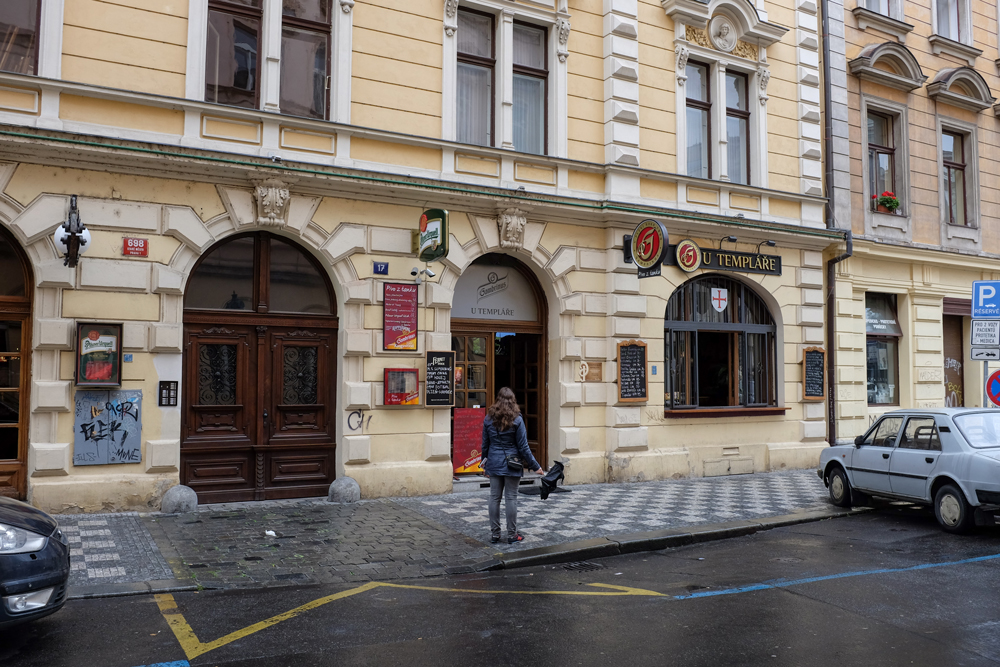 We did go out again and trying to get a place at a restaurant. But without reservation this seemed pretty impossible. So instead we grabbed some food at a street market. Needless to say it was still raining. Nevertheless we were looking forward to the next day.