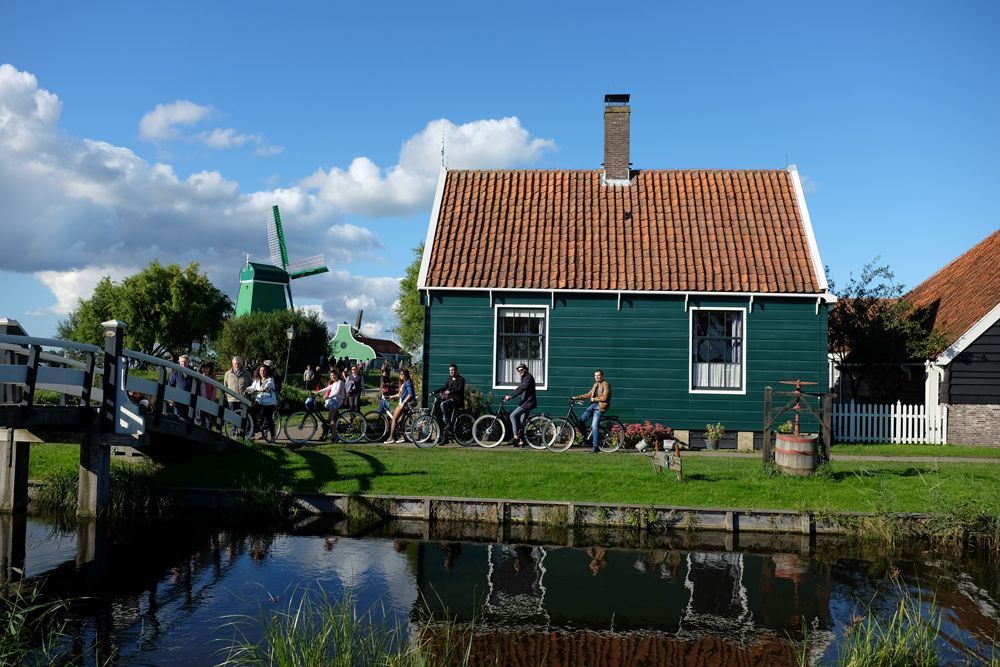 Yes it's very touristic. And yes it might get a little busy sometimes I guess (attracting over 1.6 million tourist last year). But the Zaanse Schans is also a lot of fun. We were happy to spend a couple of hours there.
The Zaanse Schans is a small village on the banks of the Zaan river in the province of North Holland (located just outside of Amsterdam). Home to wooden windmills, barns, tidy green houses and museums build in the typical wooden Dutch architectural style. It holds a collection of well-preserved historical windmills and houses dating back to the 18th and 19th century, relocated here piece by piece since 1961.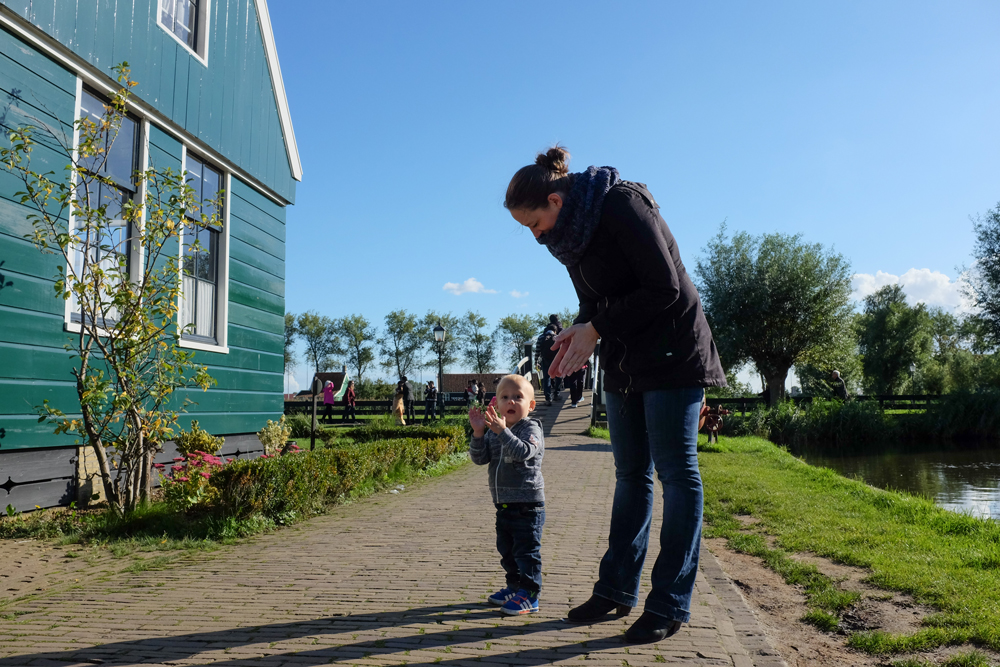 Admission to The Zaanse Schans is for free but for some of the attractions you have to pay. Several demonstrations are given. Most of them free of charge. Watch how cheese or wooden shoes are made for example (and try it at home yourself 😉 ).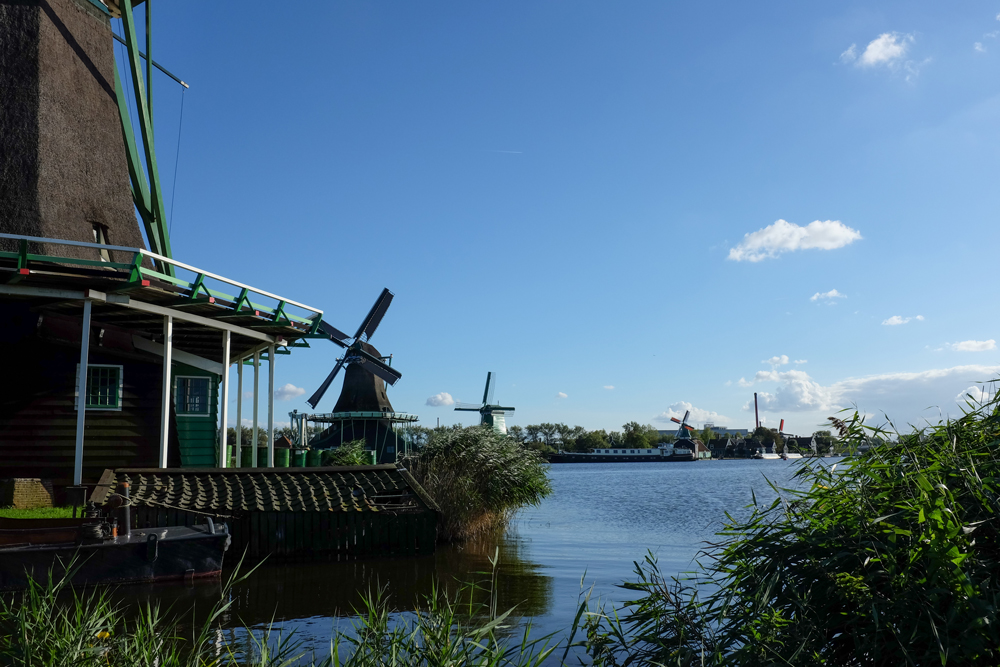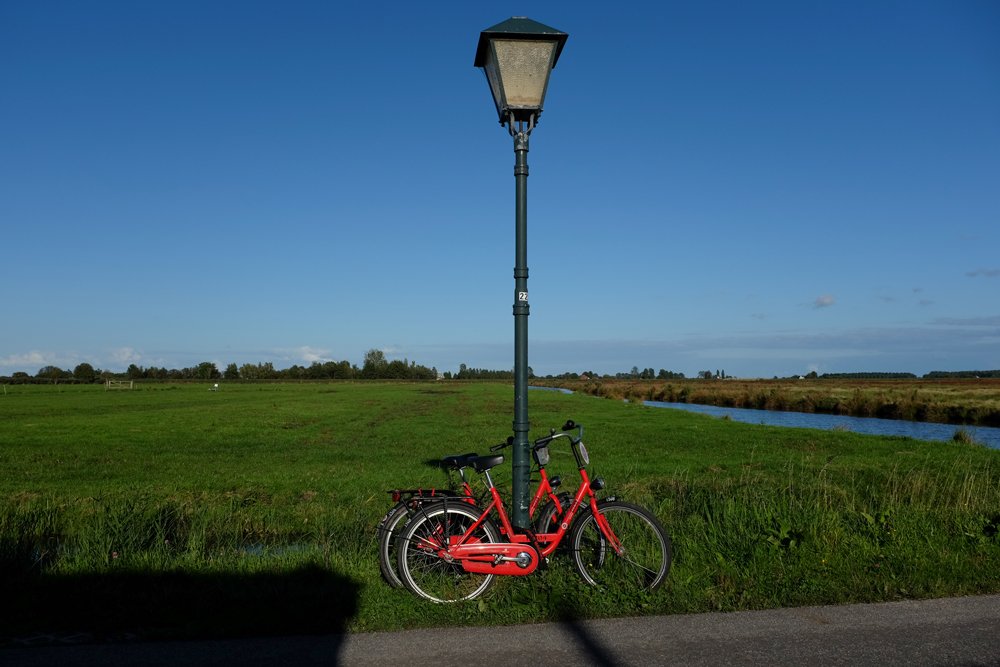 A lot of people had left already by the time we arrived in the late afternoon. Which gave us enough space to enjoy the scenery without the danger of tripping over other people. You can also find a replica of the first Albert Heijn store (shown in picture below) which is nowadays the biggest supermarket chain in The Netherlands.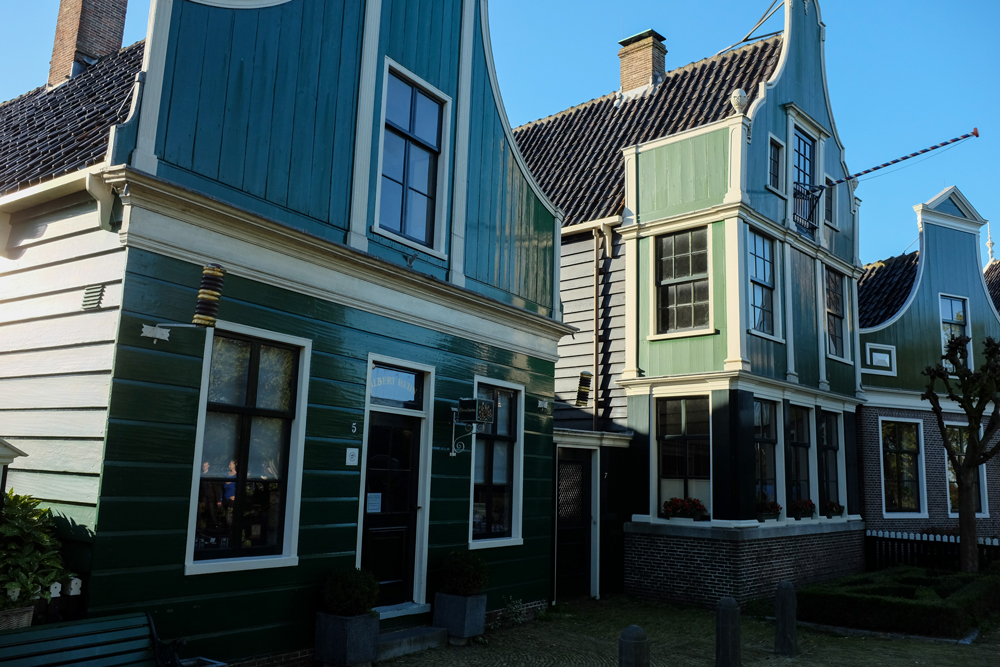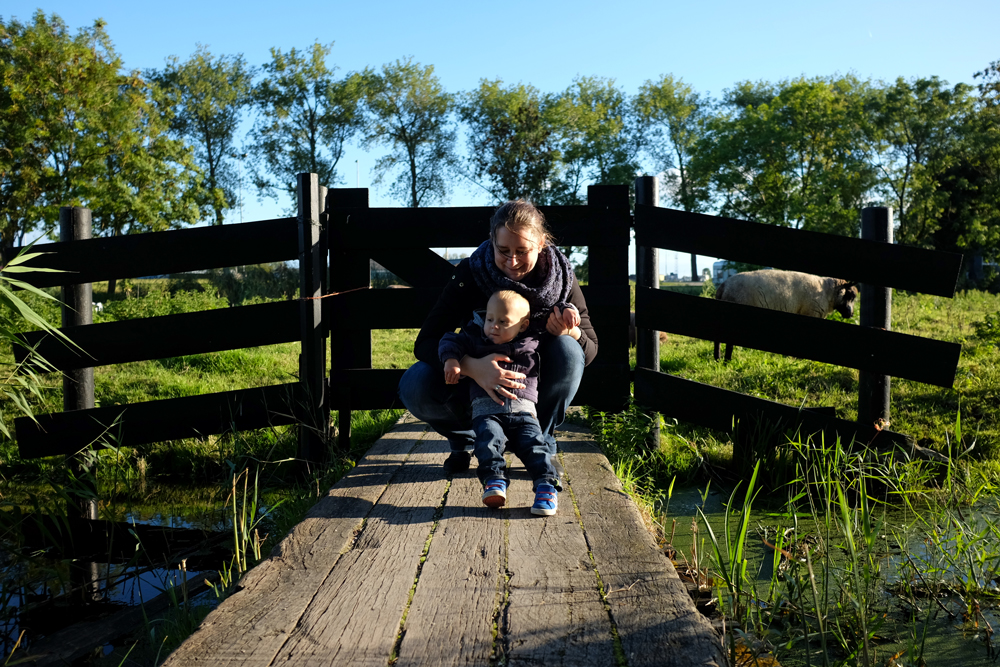 We didn't go inside in any of the mills or visited one of the craft shops. We only had a walk trough the village. But that itself is already worth the visit. There's enough to see and explore while having a nice walk.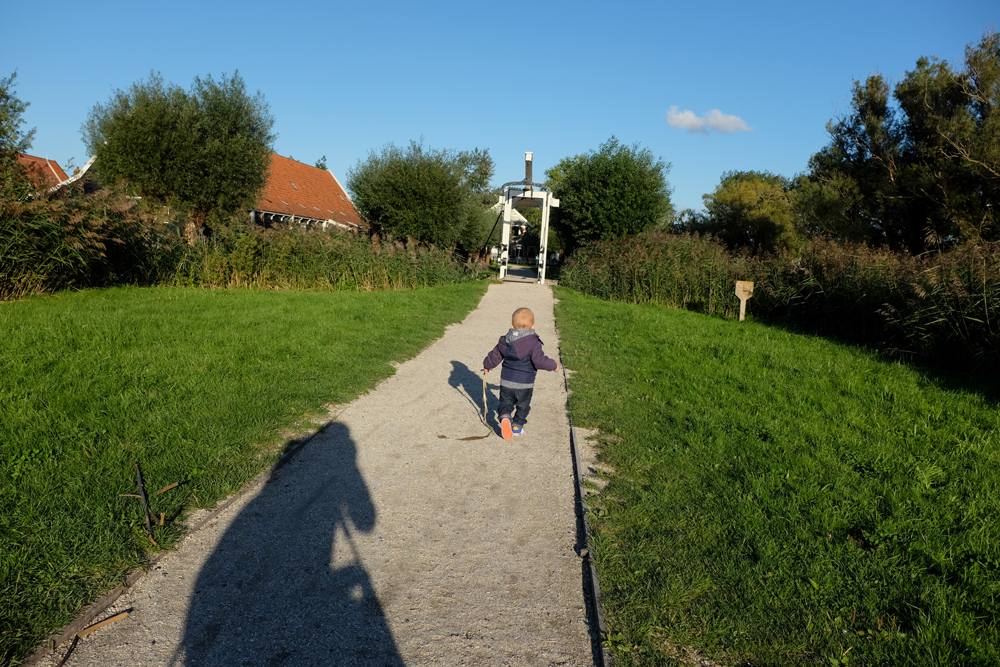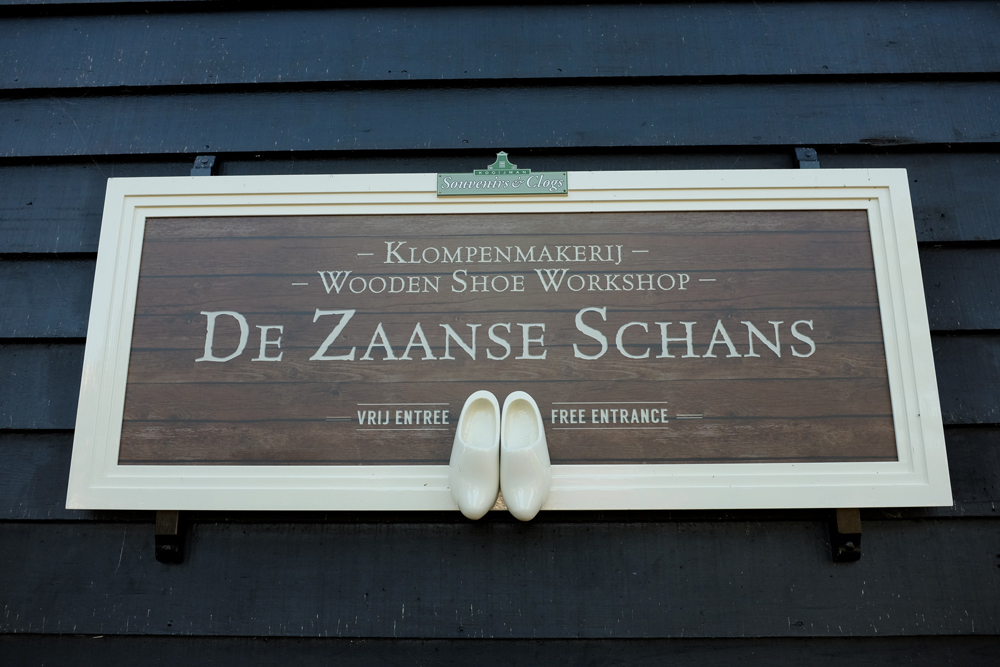 Of course you also need to get your picture taken while sitting in a huge wooden shoe on a day like this. Yes it's touristy… but also a lot of fun!