You can hardly call it abroad but that's what Belgium is. 🙂 Less than two hours driving and you're there. At least from where we live. Because it's so close we thought it would be a nice idea to go there and let Éva have a taste of Belgium and see what Antwerp is like.
Taking the X100S for the trip and an attempt to document the city. Having it set to aperture priority with a minimum shutter speed of 1/125th I let the camera do it's work. Using the exposure compensation dial where needed.
Once we arrived (and managed to park the car), we started the day with a cup of coffee. The coffee was great and both Iván and Éva seem to enjoy the day already. Things were looking promising. 🙂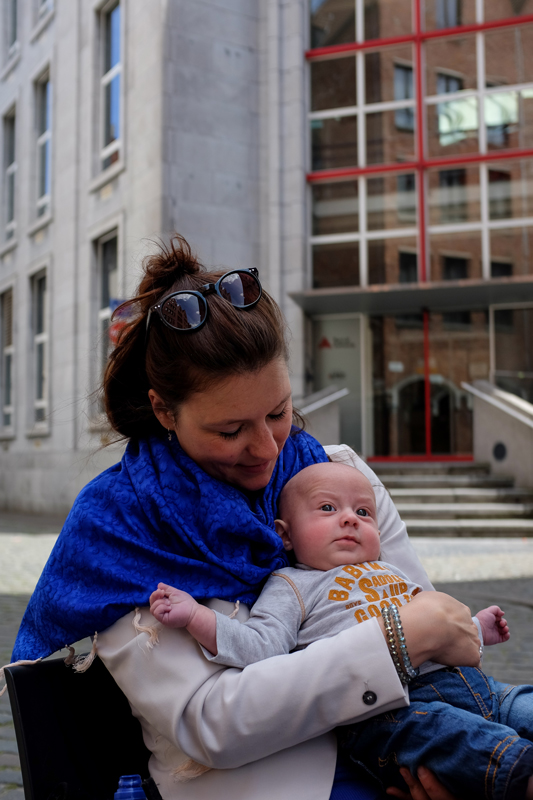 We made our way to the "Grote Markt" (square) where you can find the town hall and guildhouses. The Cathedral of Our Lady can be seen from here as well. A perfect starting point for a walk through the city and get a first impression of Antwerp.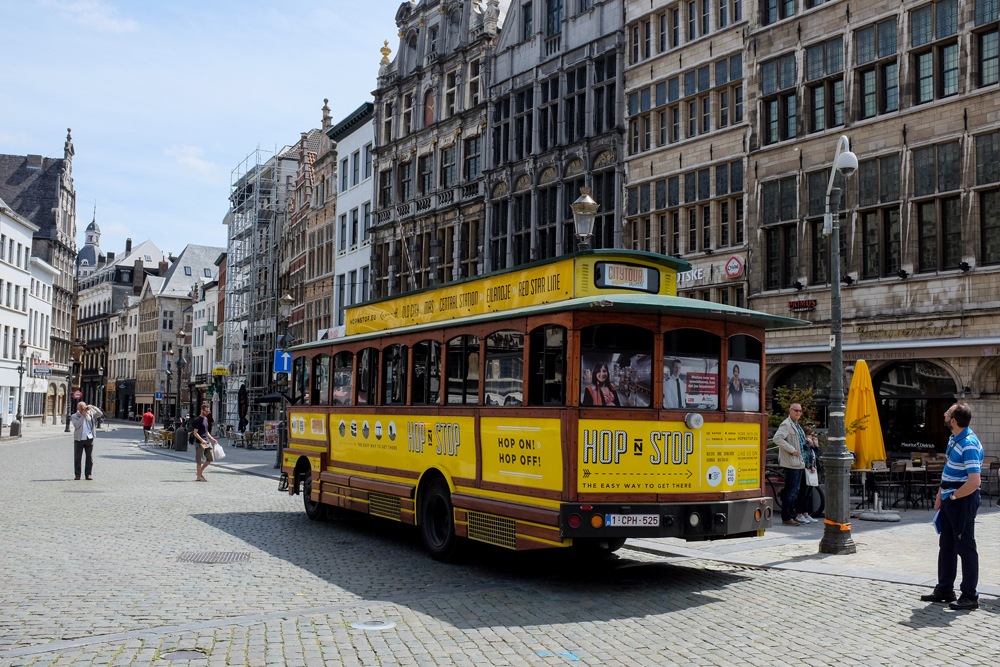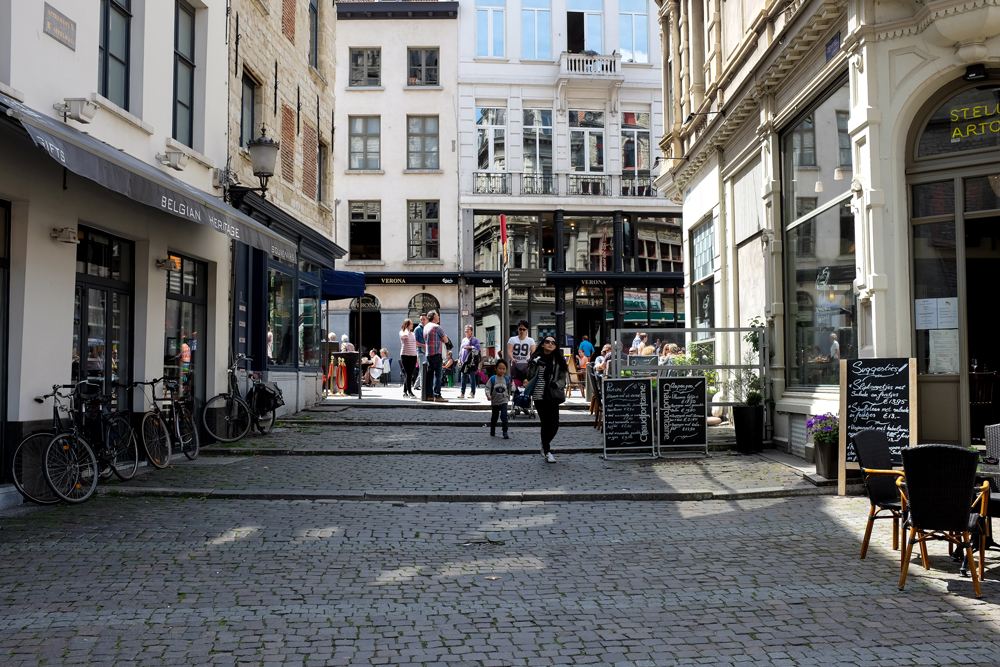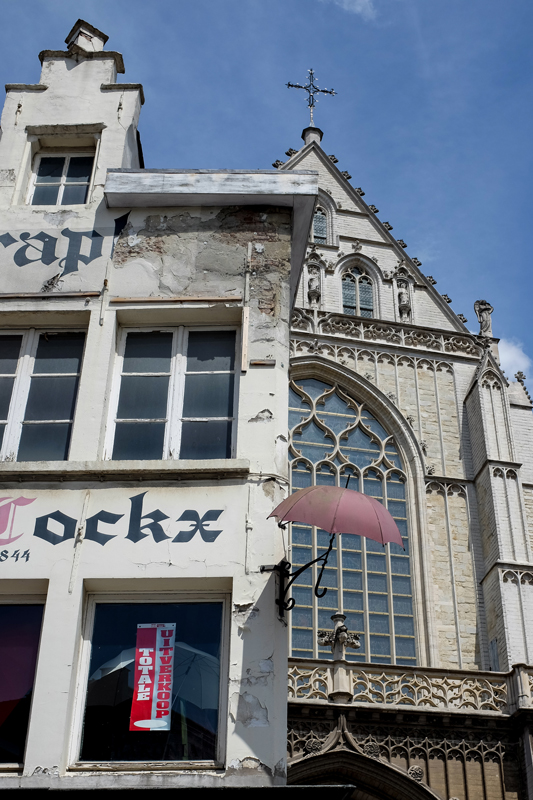 I was planning to do a little more street photography (or actually do some street photography) but ended up taking the same old shots you expect. So time for a change next time! 🙂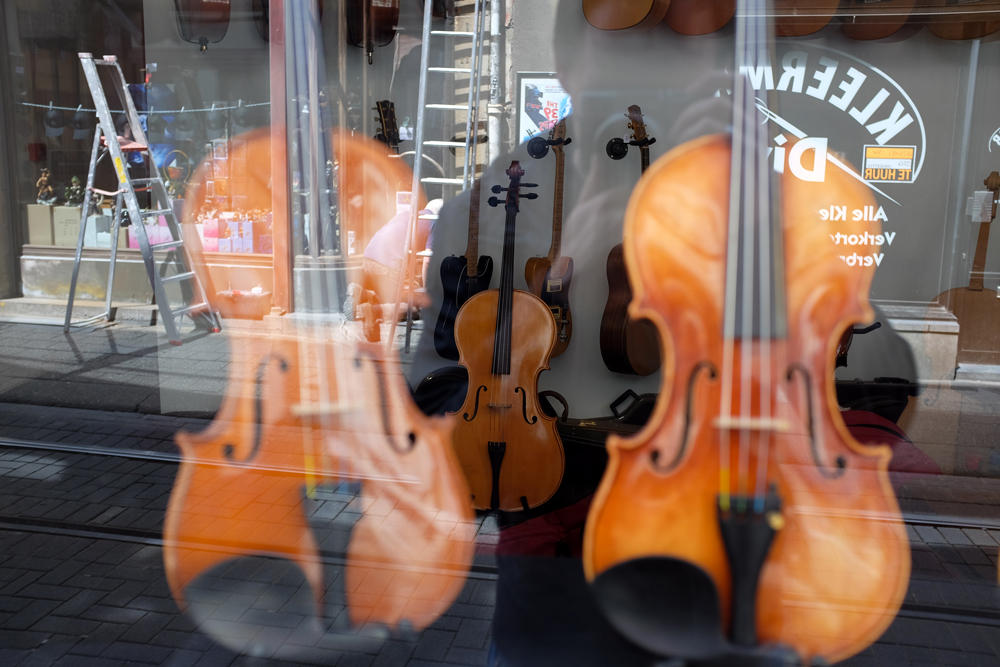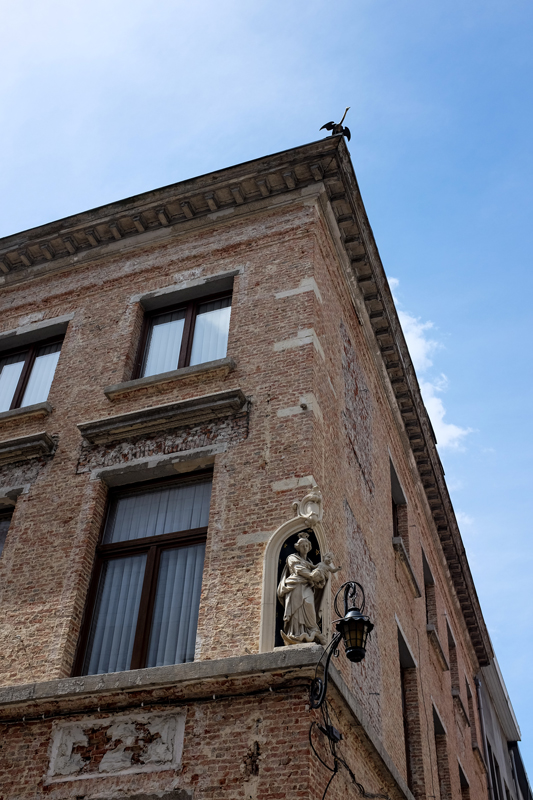 The Hendrik Conscienceplein is a square where you can find the Carolus Borromeuskerk (church) and the Heritage Library Hendrik Conscience. The library is named after the Flemish writer Hendrik Conscience and his statue adorns the library.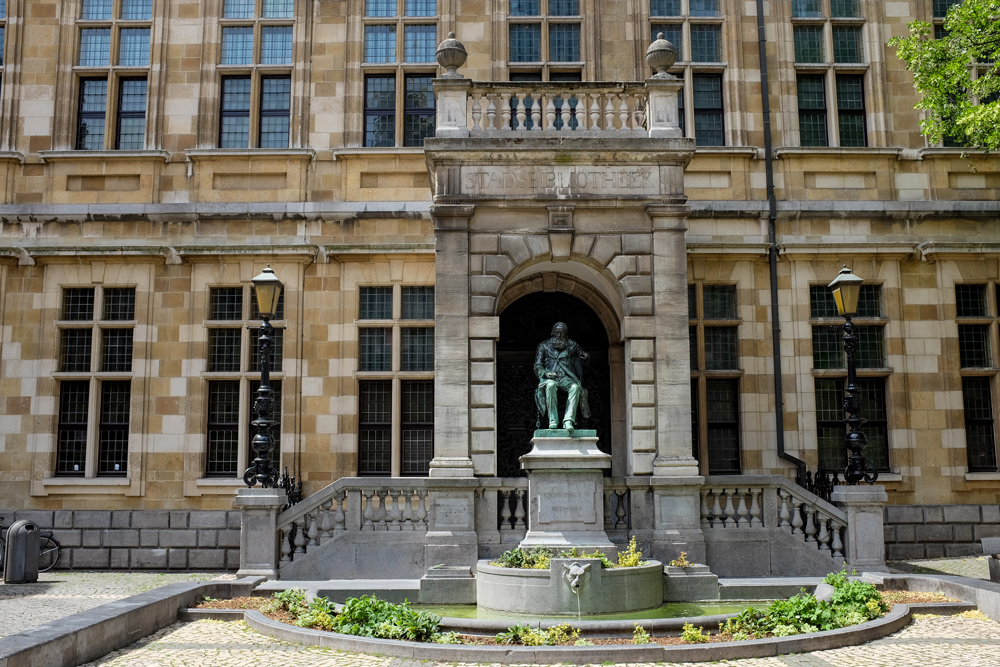 Across the library you can find the Carolus Borromeuskerk. The church was formerly known for its 39 ceiling pieces by Rubens (Flemish Baroque painter) but they were lost in a fire when it was struck by lightning on July 18, 1718.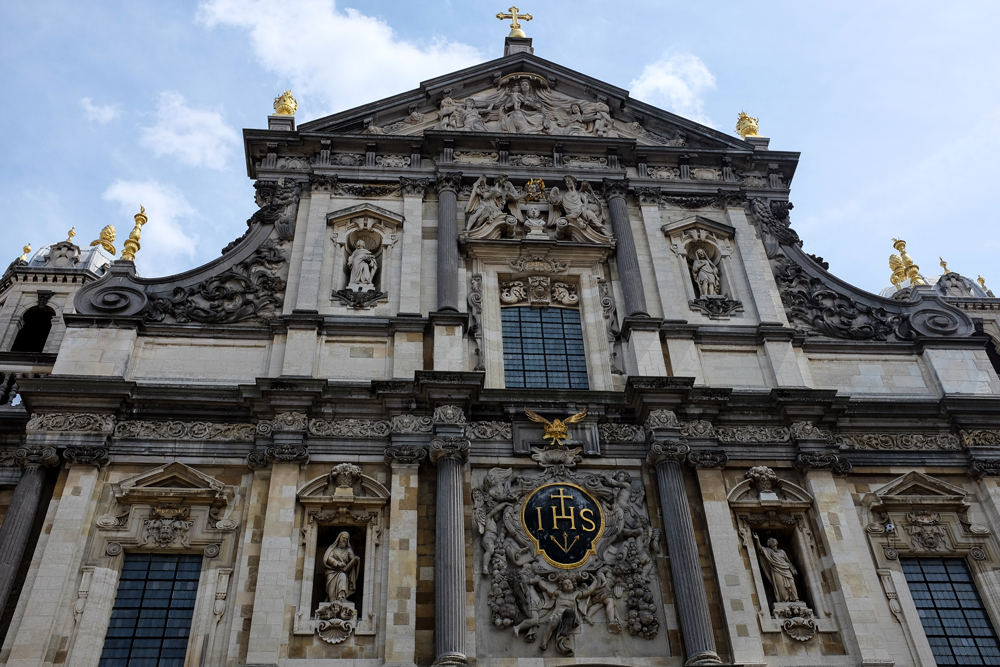 Antwerp has many narrow streets that are packed with old houses. Look up and you'll see some beautiful structures.
Seems like every corner will lead to one church or another. One of them being the St. Paul's Church which is located in the old city center of Antwerp. On the outside of the church is a group of statues referred to as the Calvary. It includes 63 life-size statues. A place of serenity in the middle of Antwerp. Had it not been for Adri who decided to go inside and have a look, we would only have seen it afterwards on Wikipedia. 🙂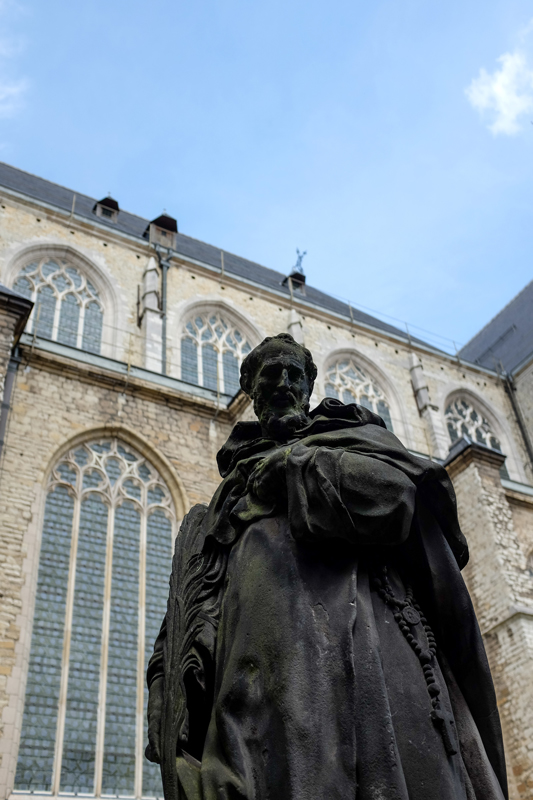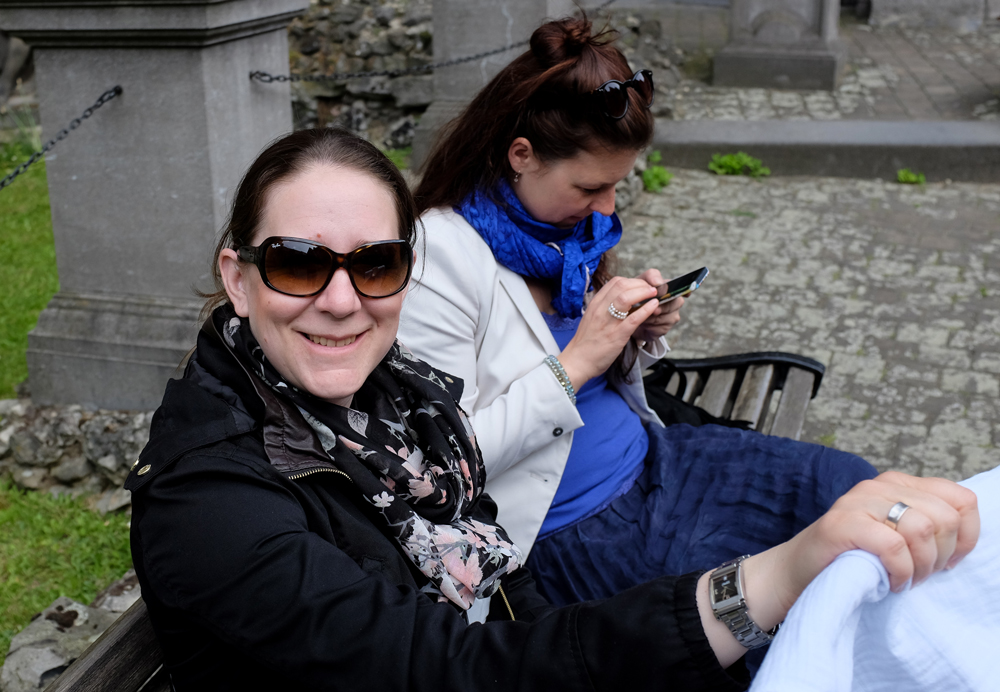 We walked a lot more and saw a lot more. We also stopped to have a non Belgium lunch (although some fries were included). 🙂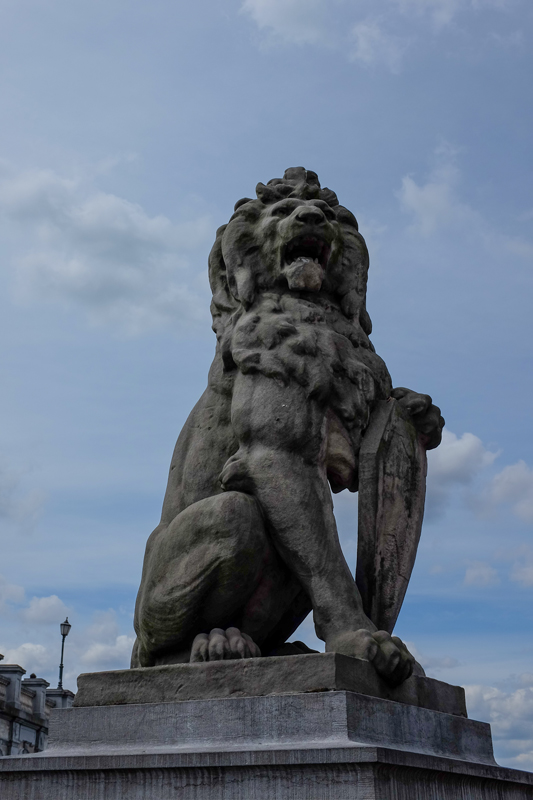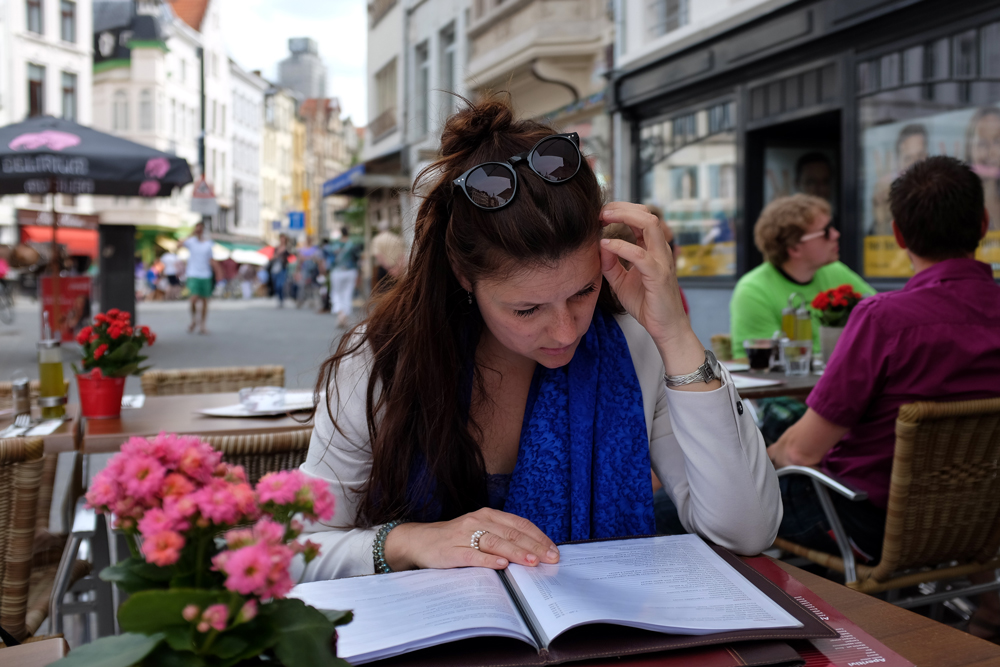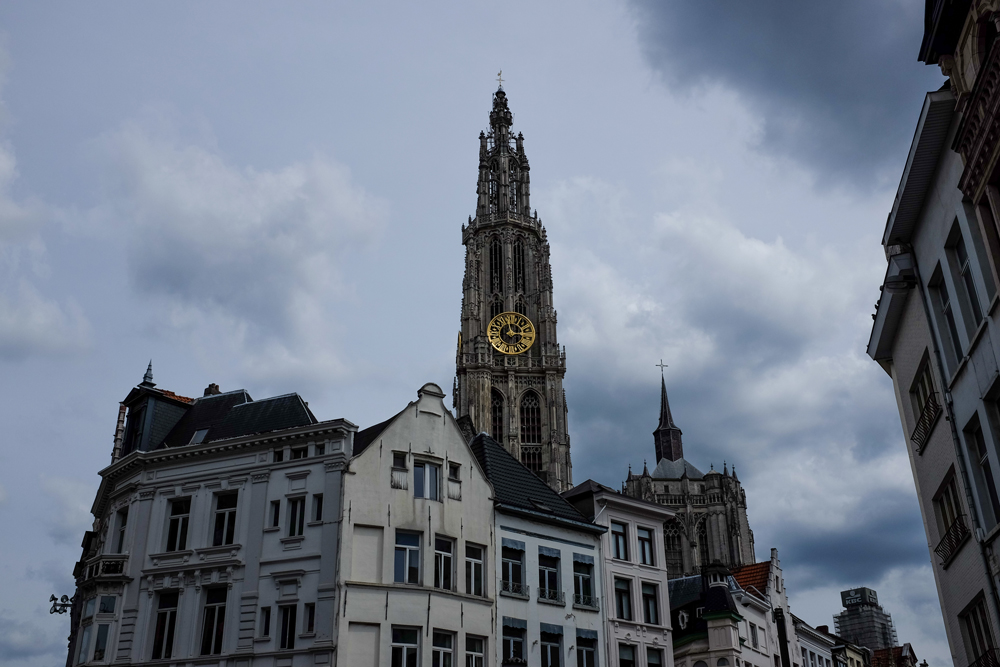 We finished the day by having a walk to the Antwerp Central railway station (next to the Antwerp Zoo) and having a look inside. A grand old building and one of the greatest railway stations I've seen. Trains were leaving and so were we. A day of Antwerp came to an end. 🙂