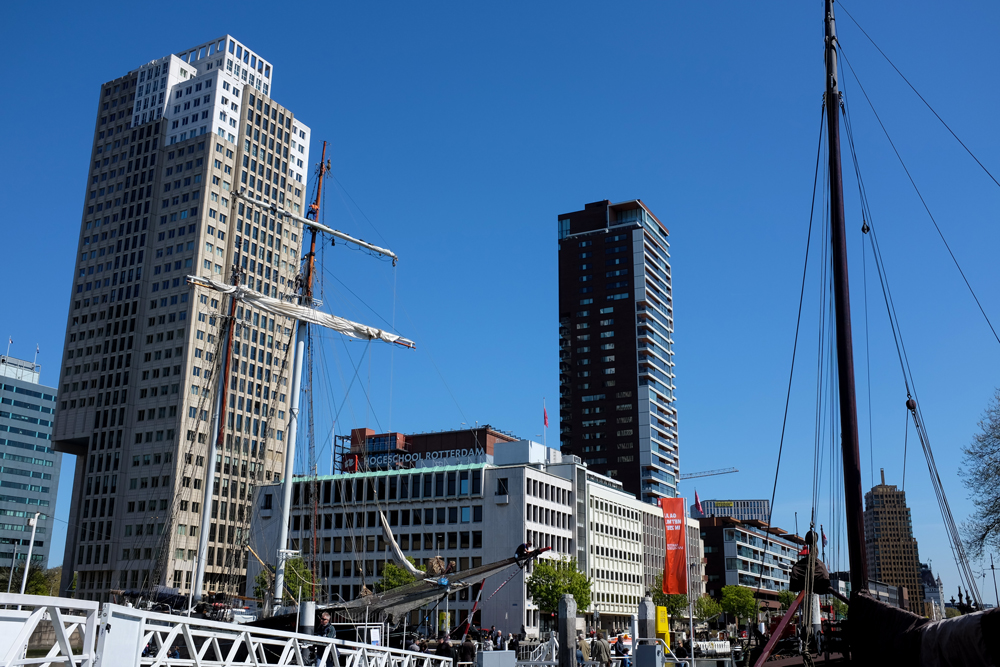 The first of May! A bright and sunny day when we decided to visit Rotterdam. Honestly Rotterdam has never been one of my favorite cities but that doesn't mean it's not worth a visit every now and then. With it's modern architecture, port and city life there is enough to shoot. Rotterdam is the 2nd largest city of the Netherlands and has one of the biggest ports in the world (biggest of Europe). We only covered a small part that day, so we'll be back for another round one of these days.
We parked in the center and made our way towards the Erasmusbridge. During our walk we took the route that also brought us to the Leuvehaven. At this harbor you can find a museum and obviously enough boats. In the distance you can already see the famous bridge as well.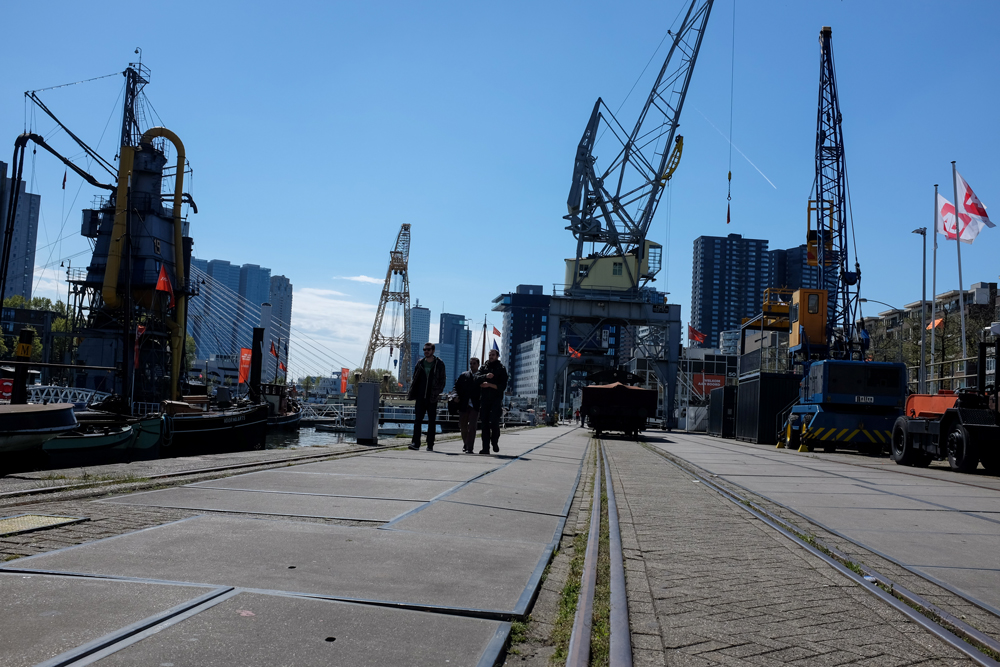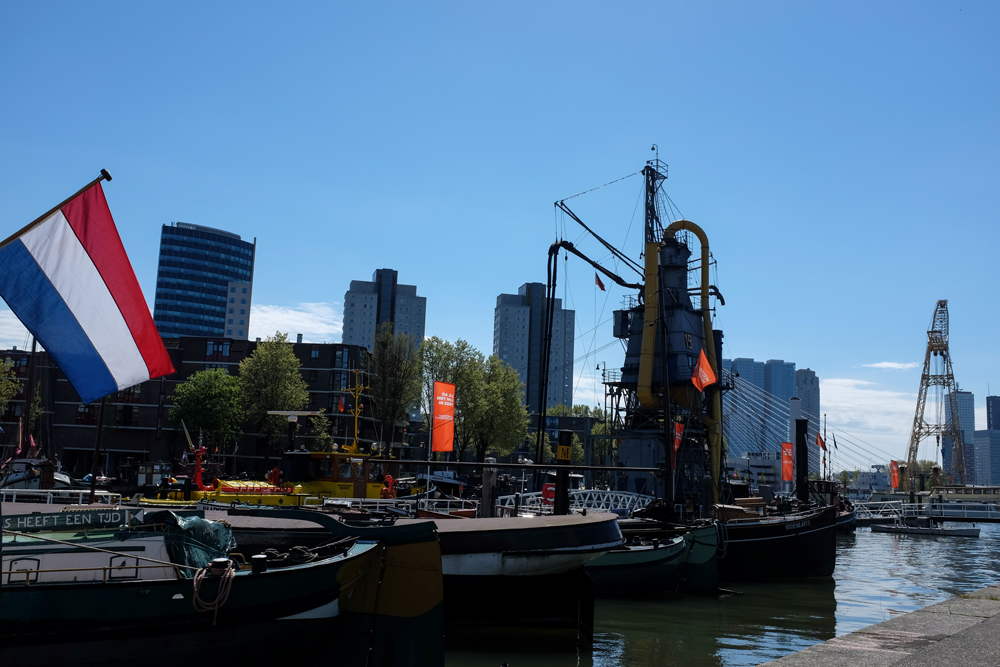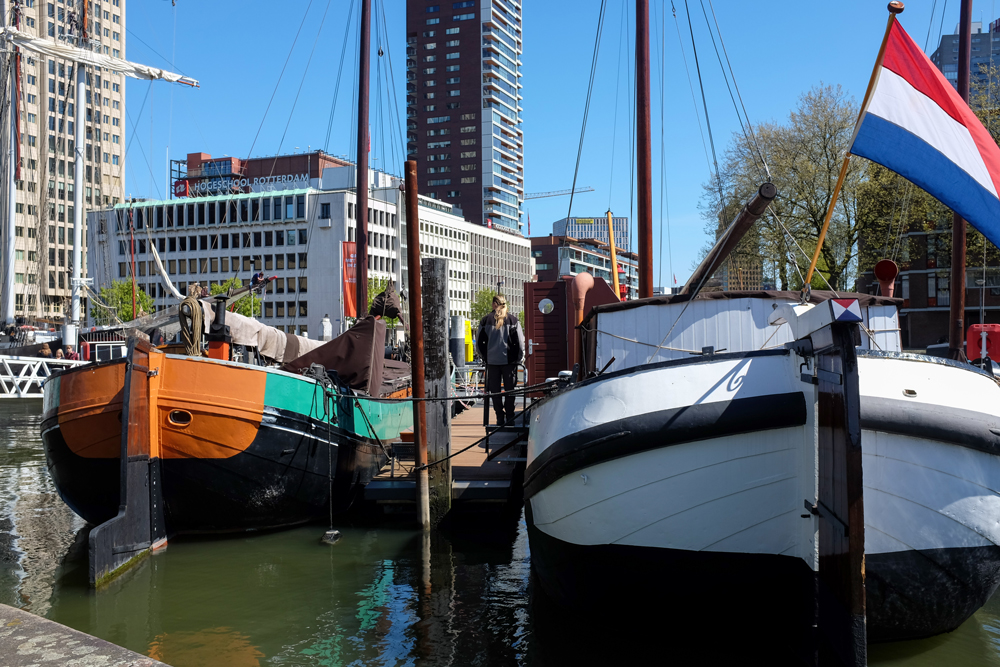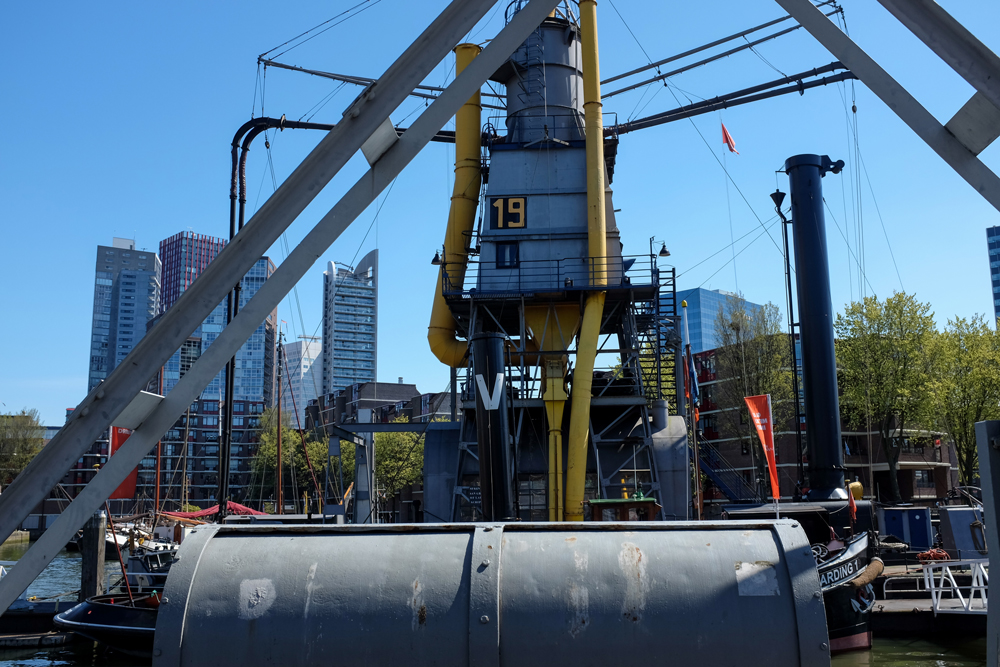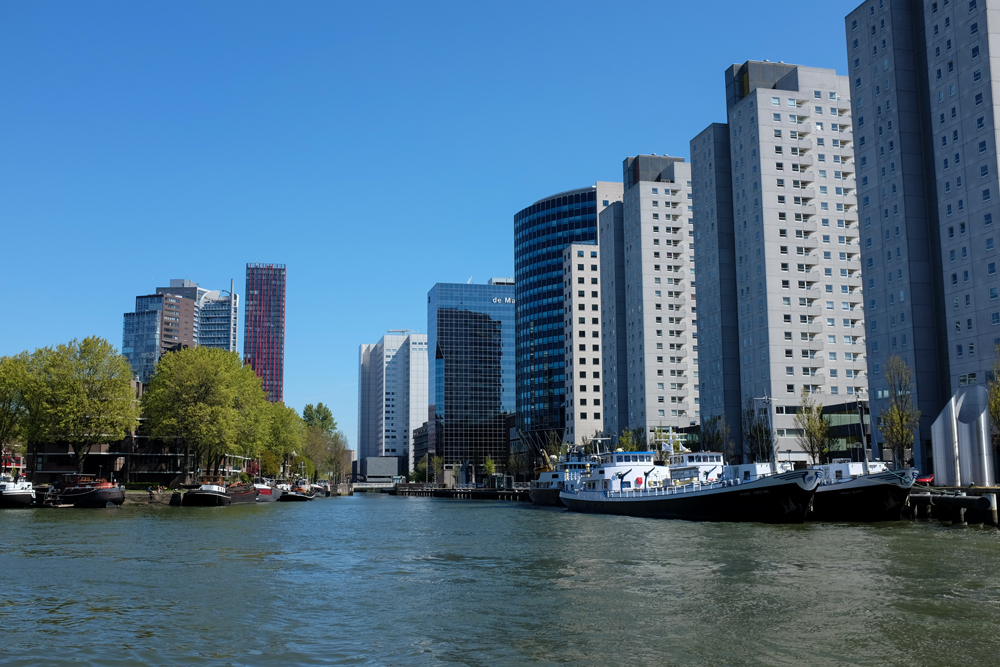 At the bridge you have a nice view at the skyline of Rotterdam. The bright sunlight and huge amount of water made it somewhat difficult to get the right shots. I actually forgot to make use of the camera's build in ND filter. Should have watched my white balance and exposure a little better as well.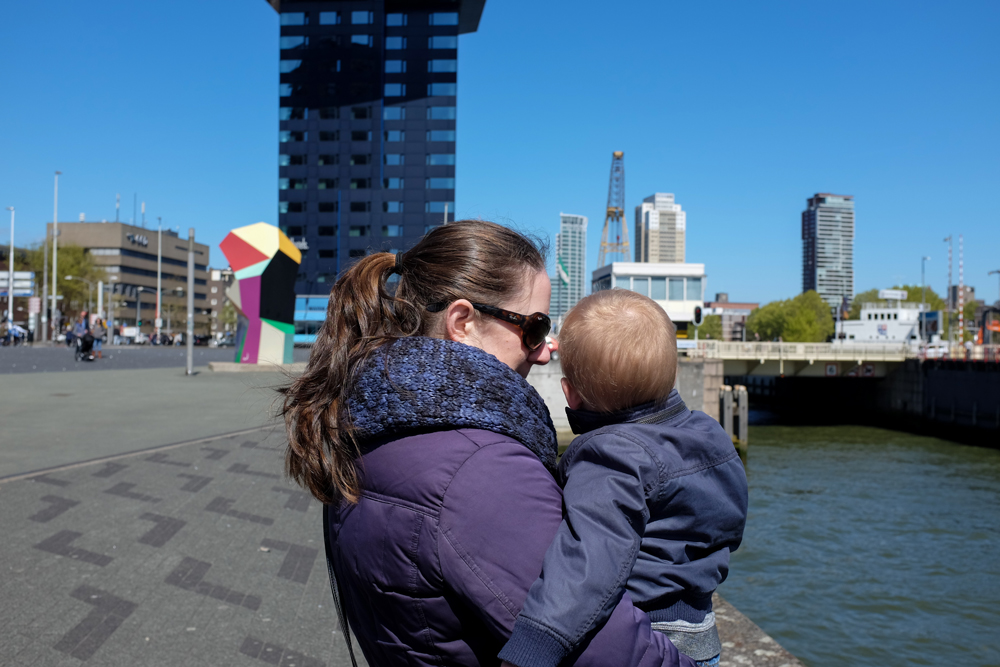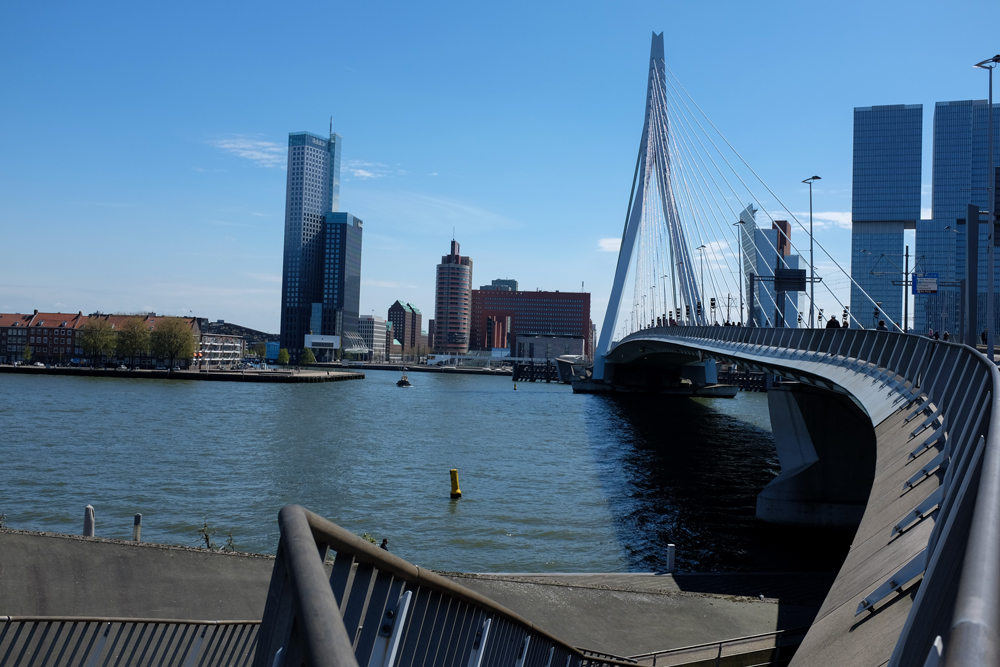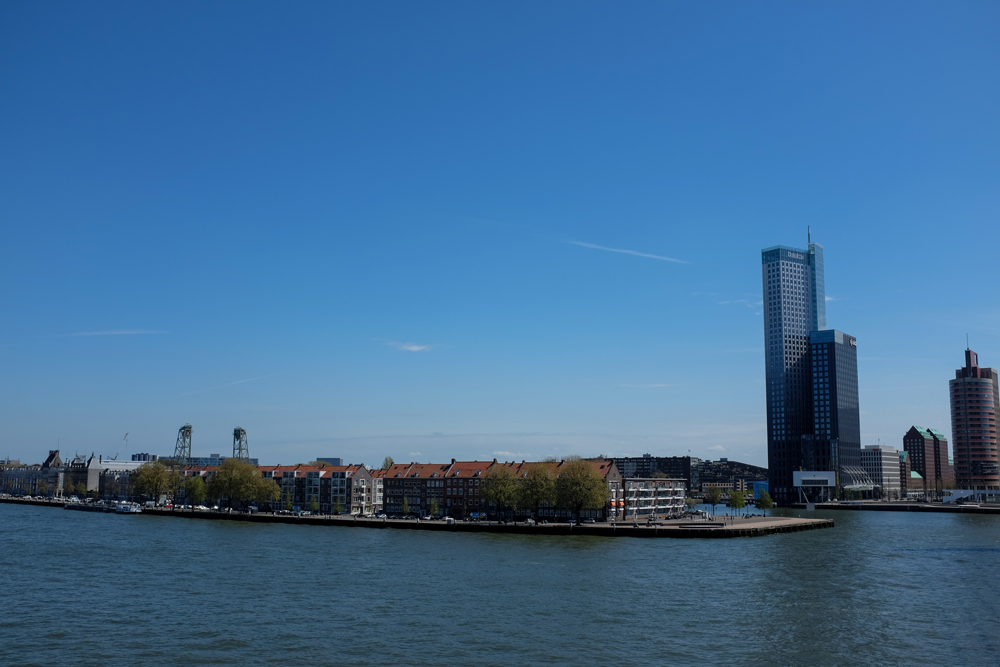 Initially we wanted to cross the bridge and make a couple of photos at the Nieuwe Luxor Theater but eventually decided to skip the Theater once we were halfway the bridge. Instead we walked back towards the harbor and the Market Hall.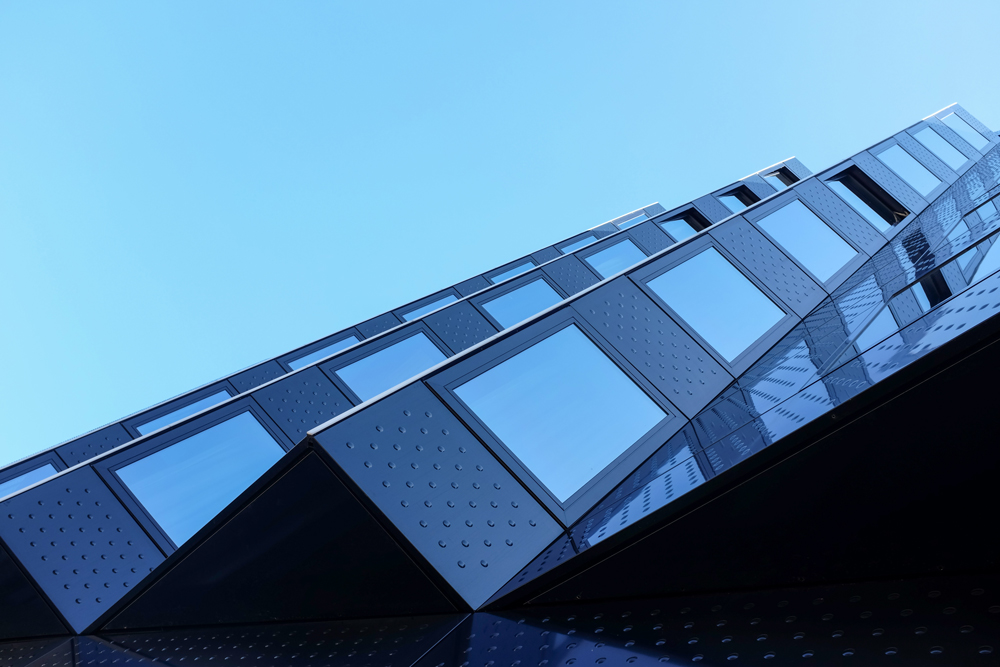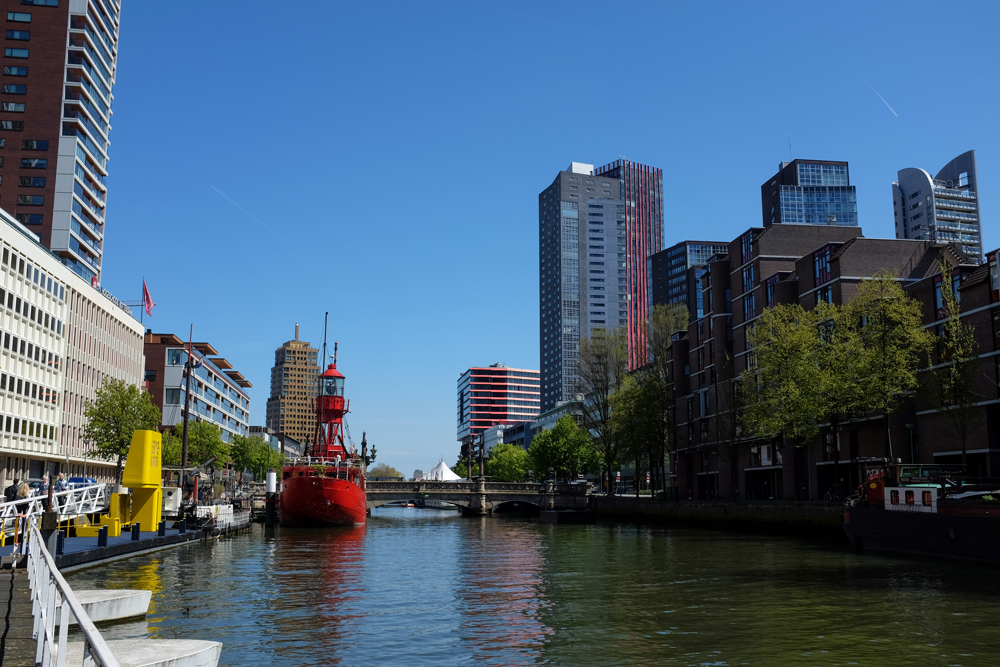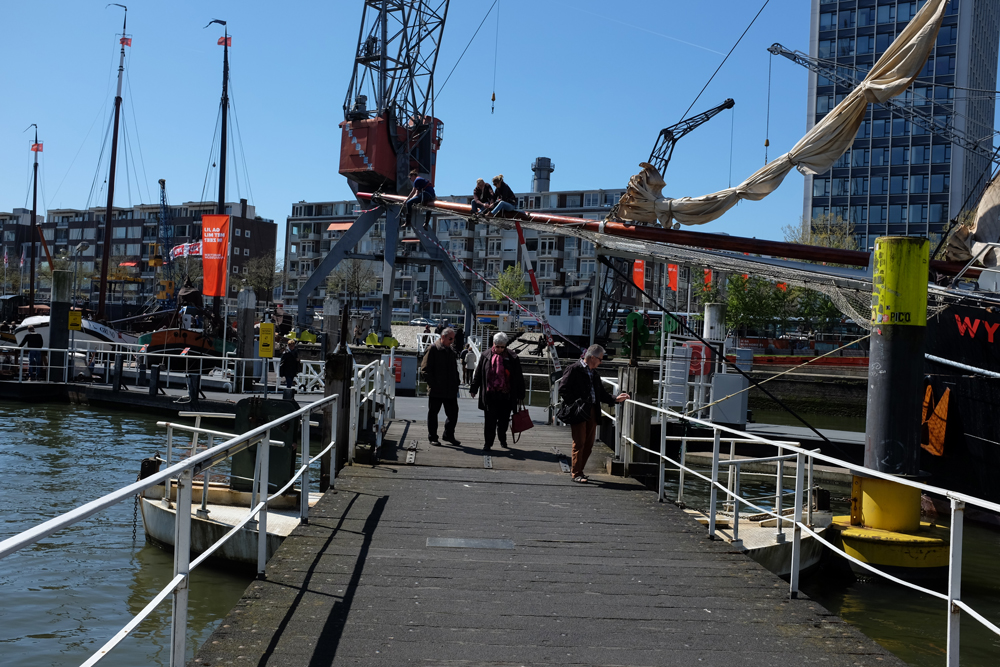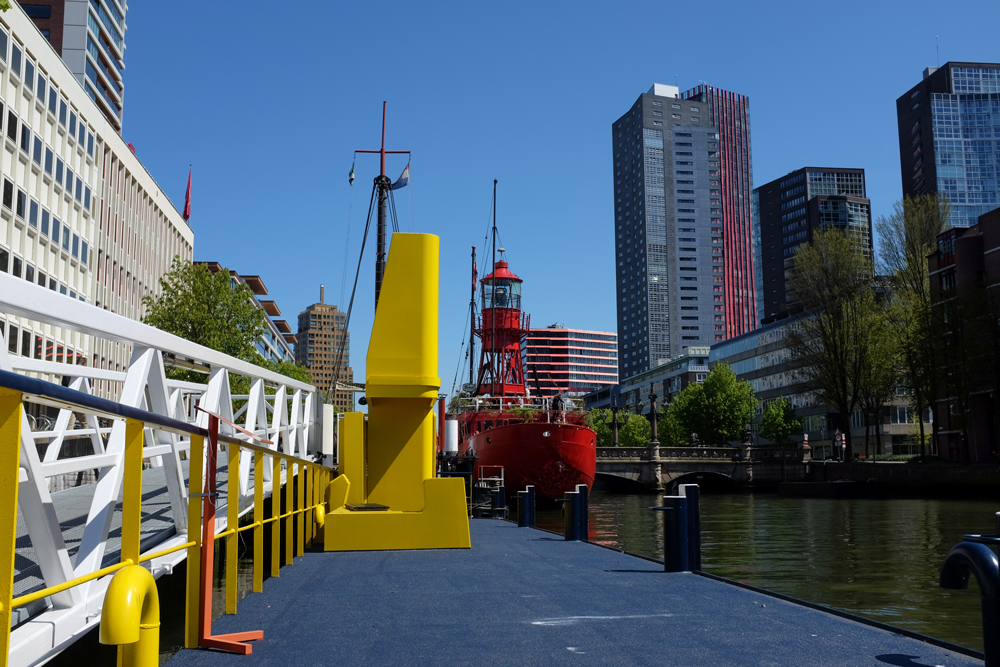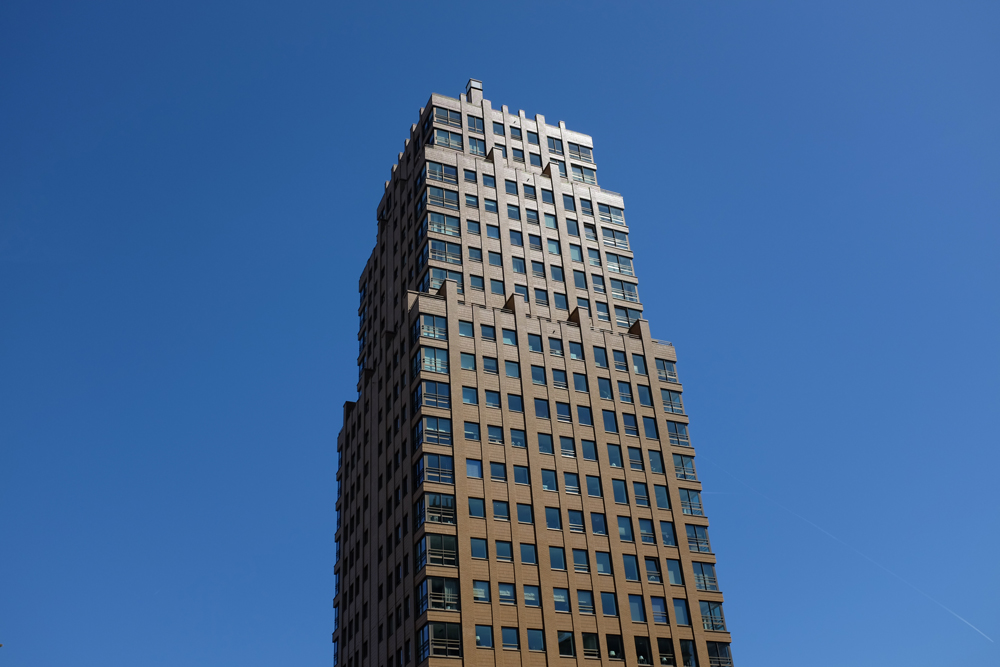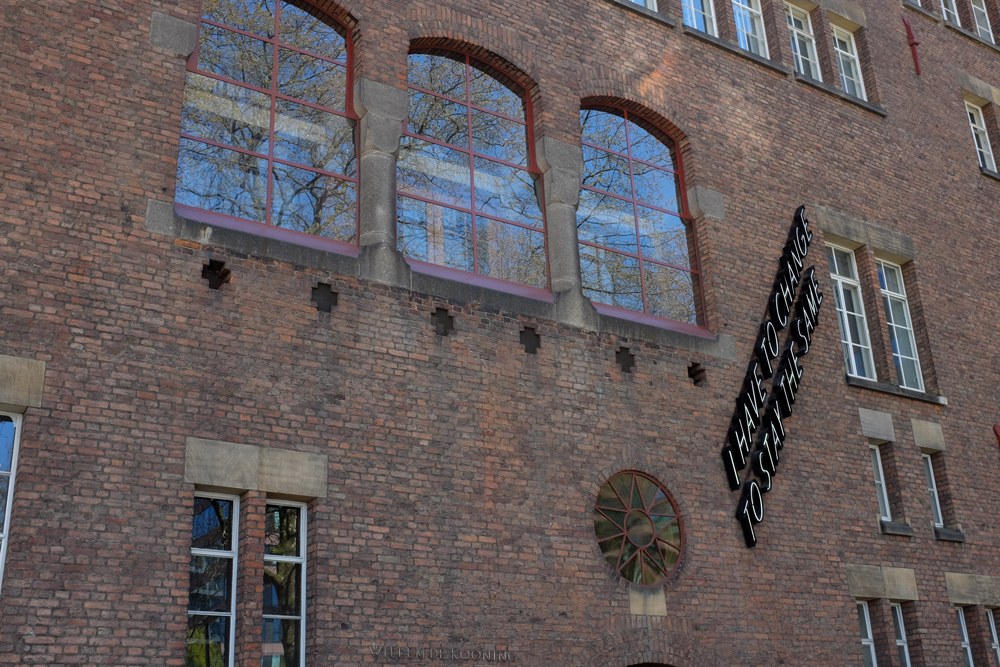 The Market Hall is the first covered market in The Netherlands and opened for business in 2014. Besides the fresh market you can also find restaurants, apartments and a parking garage here. Combining good food and unique housing in a spectacular arch.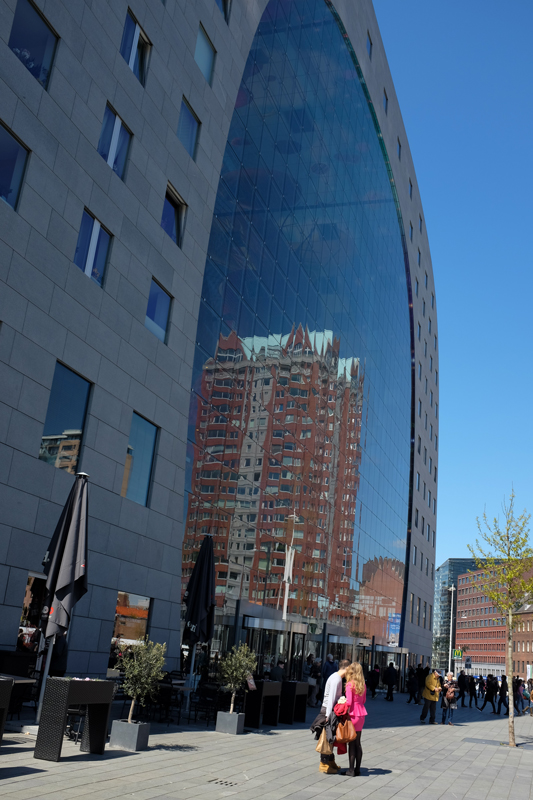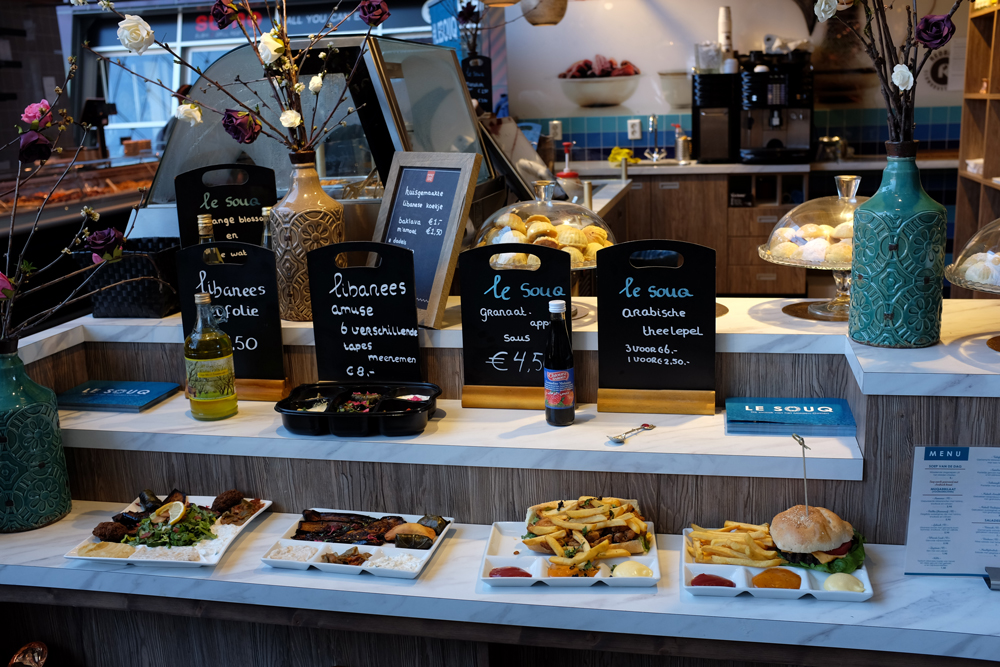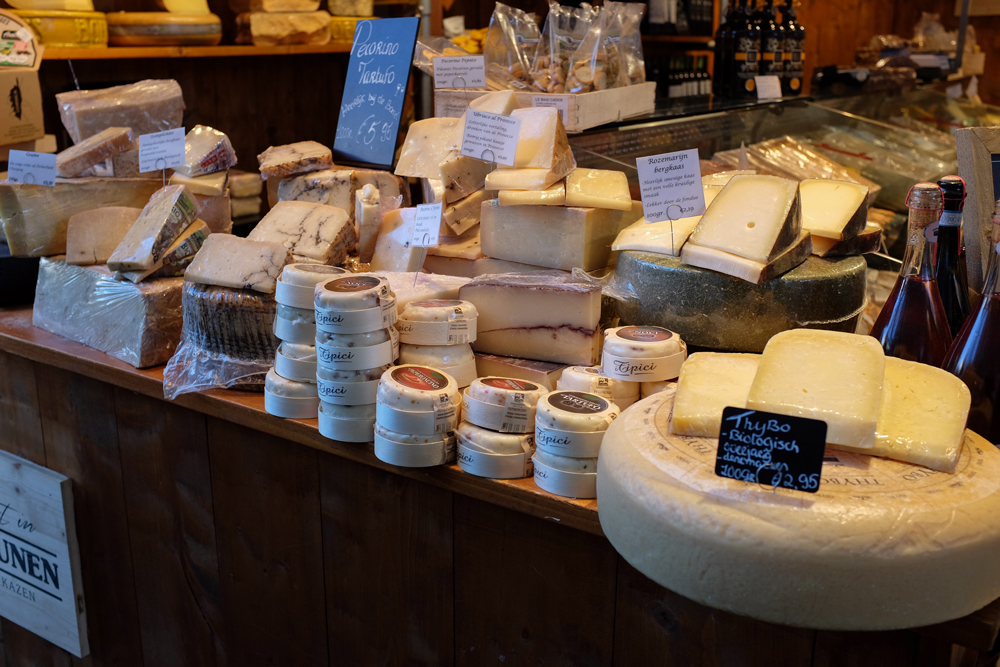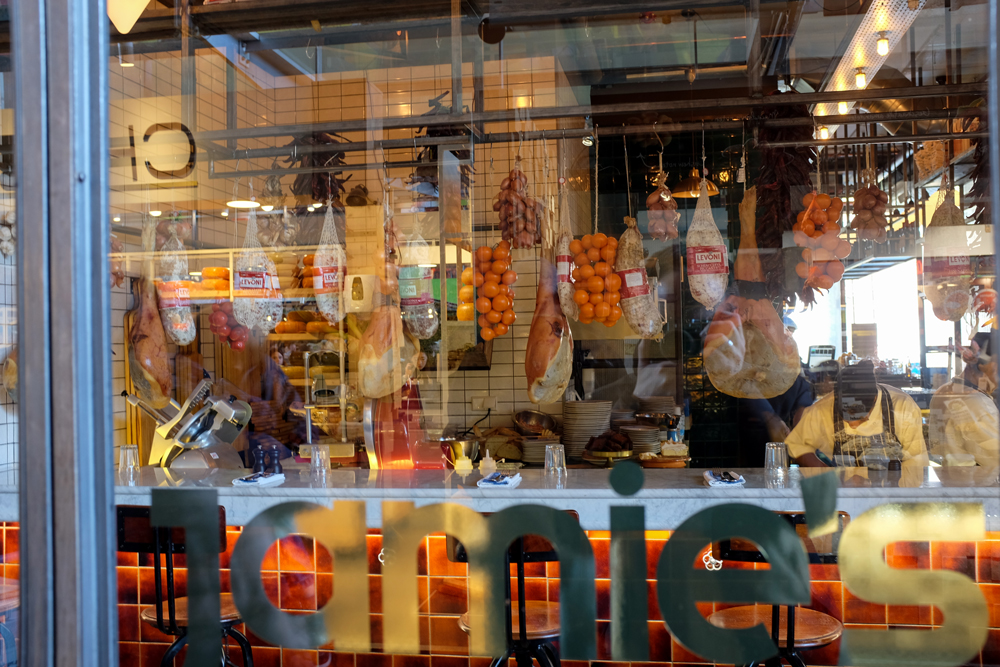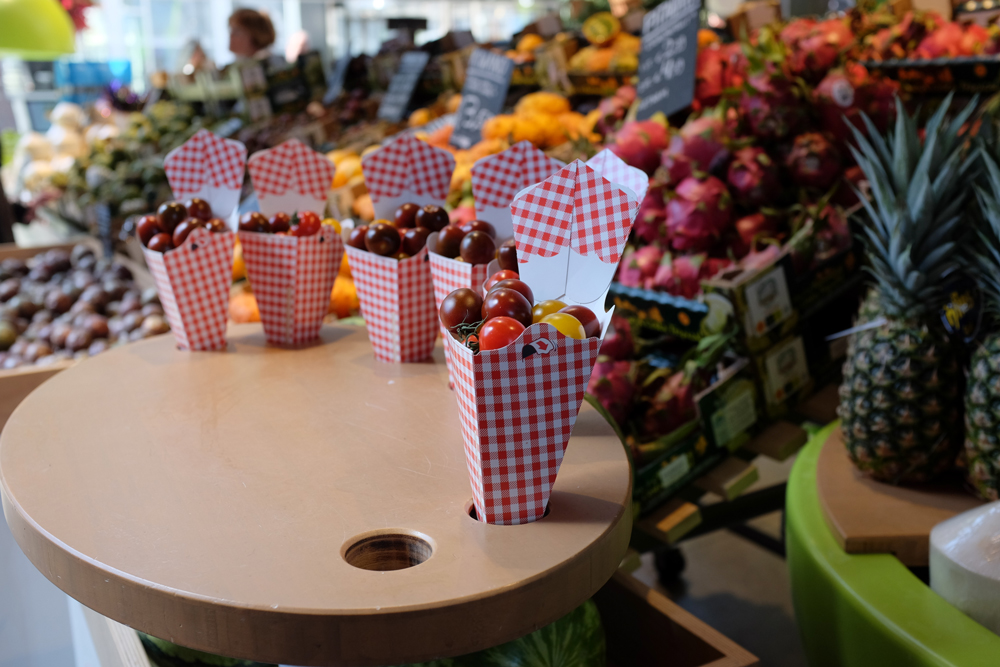 It looks like we have to go back again. There are still quite a few things left to photograph. Through the viewfinder this city ain't all that bad. 🙂