For over 20 years my father used to work as a prison guard in the 'Koepelgevangenis' (Dome prison) Breda. The prison was built in the period between 1882 – 1886. It now no longer serves as a prison anymore but instead offers space for several activities to take place. One of those activities is a guided tour. My father now being of the tour guides. So I decided to join him on one of his tours. A perfect way to visit this iconic landmark of Breda and spending some time with my father.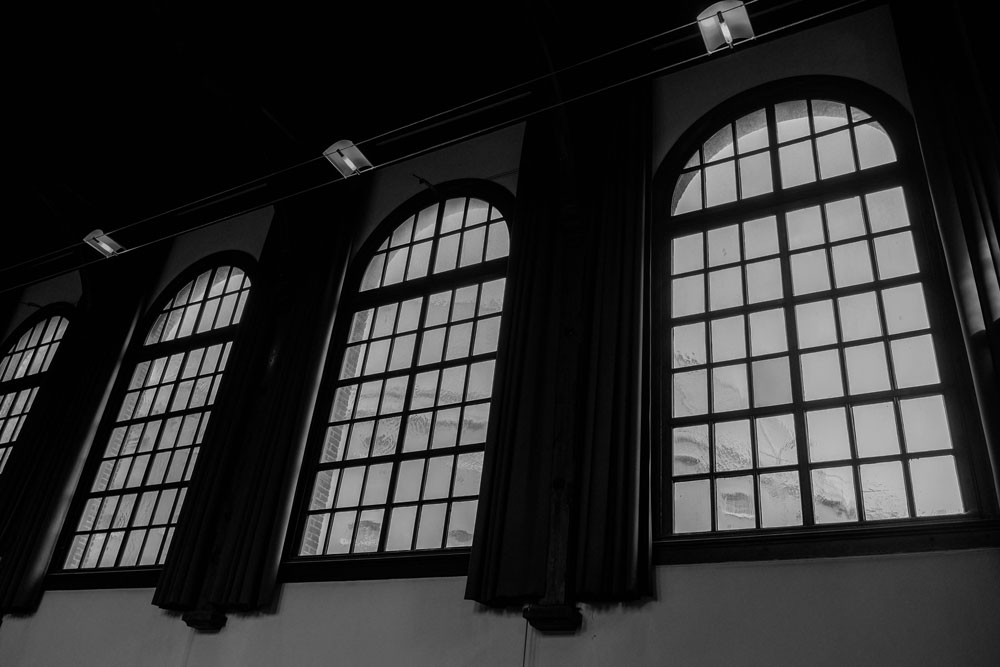 I had visited the prison before during some open days in the past. But certain areas were off limit by that time. Since there are no prisoners anymore there's a lot more that can be seen. The tour starts at the chapel. Peeking through the windows you get a glimpse of dome itself. Not long after you are stepping outside on to one of the courtyards with quite some amazing views. I am not sure if the inmates thought the same at the time but I was happy with some of the first few shots.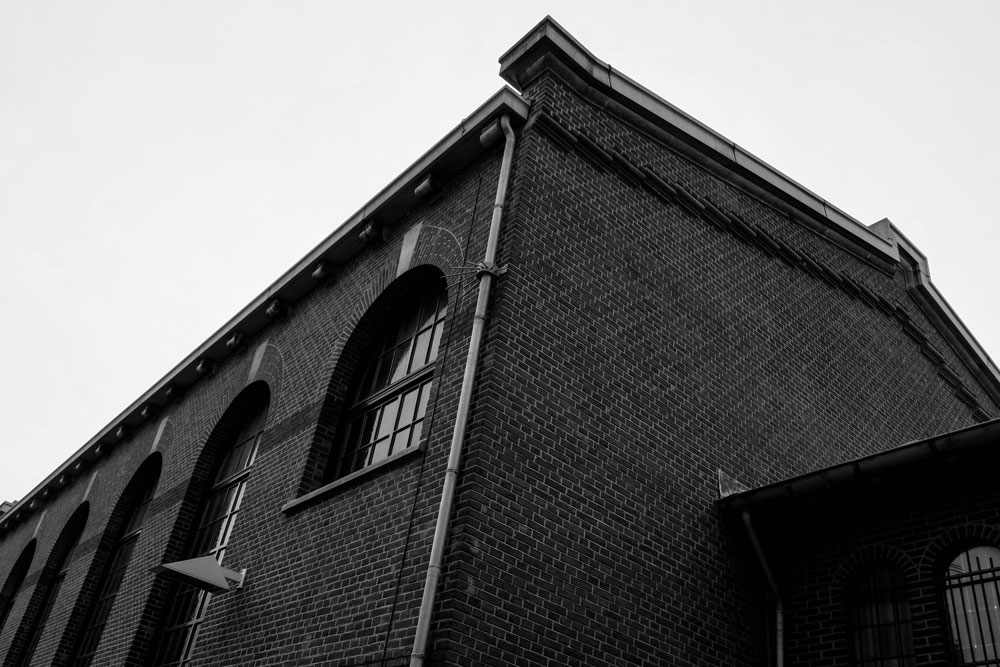 It's difficult to do a grand building such as the prison dome justice by taking a photo. So I quickly started focusing on other areas as well and saw this reflection one of the buildings just outside the prison walls.
Having worked there for 20 years my father still knows the way and has plenty of stories to tell about what happened inside these walls. Having him as a tour guide is an unique experience. And I am not only saying that because he's my father. He even appeared on Dutch TV a couple of times already. Making a name as a prison tour guide and local celebrity. 🙂
Suddenly I saw the battery life went down already after just a few shots. That wasn't a nice surprise and scared me a little since I knew I wouldn't have much longer. Once the indicator shows that the battery life is going down, you basically only have a few shots left. I knew I was in trouble and that I wouldn't manage finish shooting the tour. I didn't bring a spare battery and this turned out to be a mistake. So I tried to make the best of it and get some shots while I could.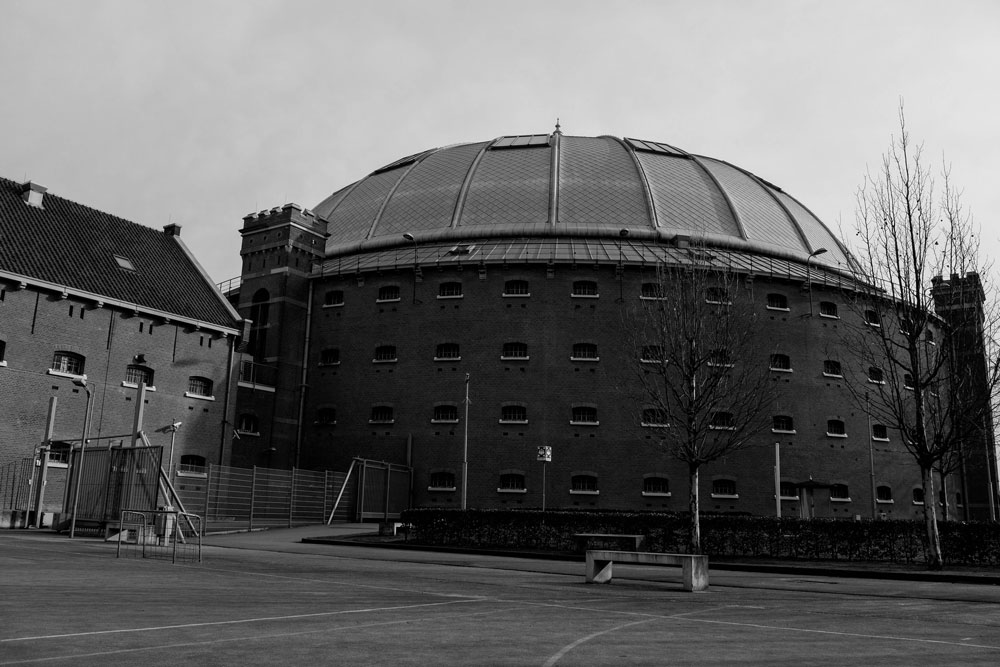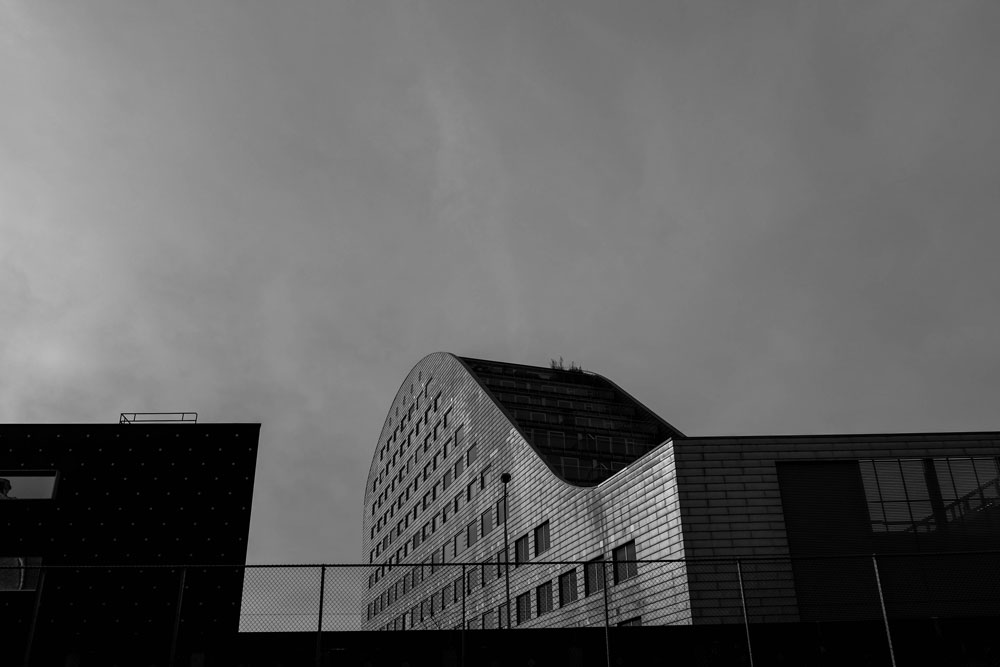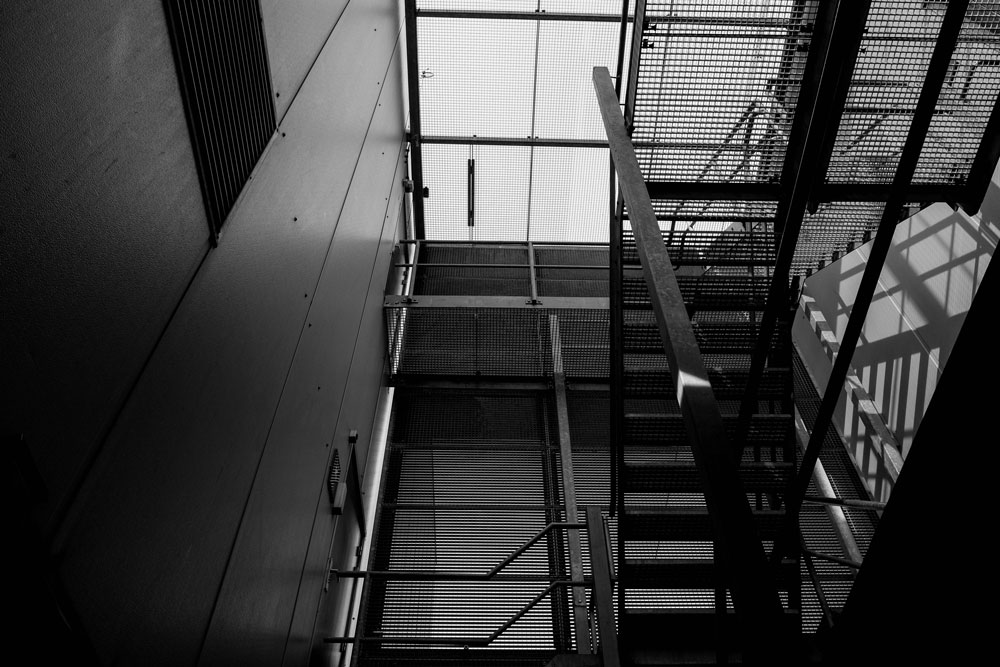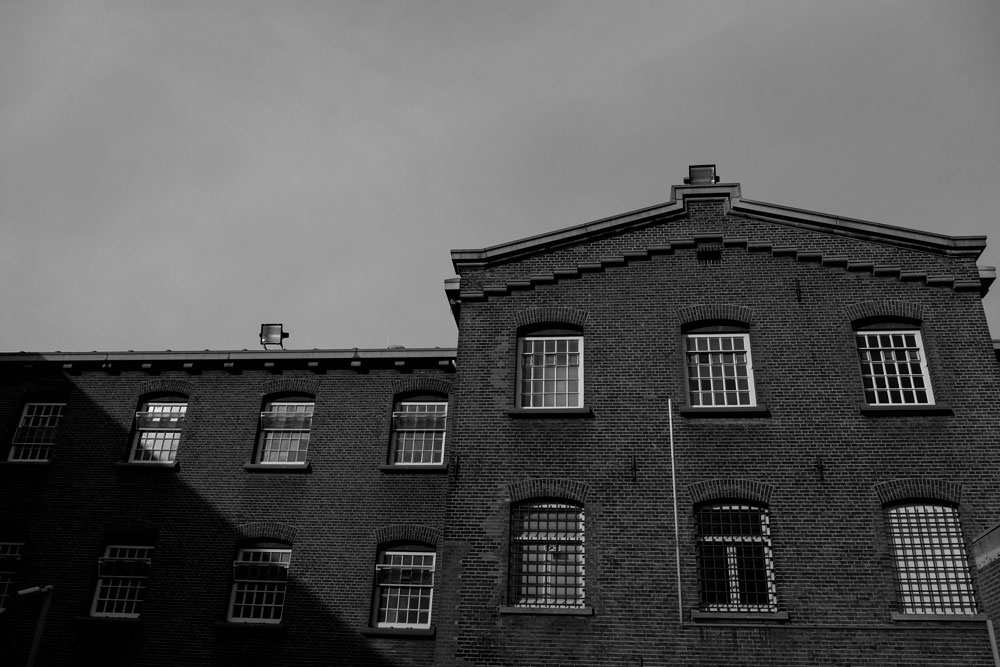 As you might expect from a prison, you are being watched all the time. There are cameras everywhere and a tracking system (for guards) was in place.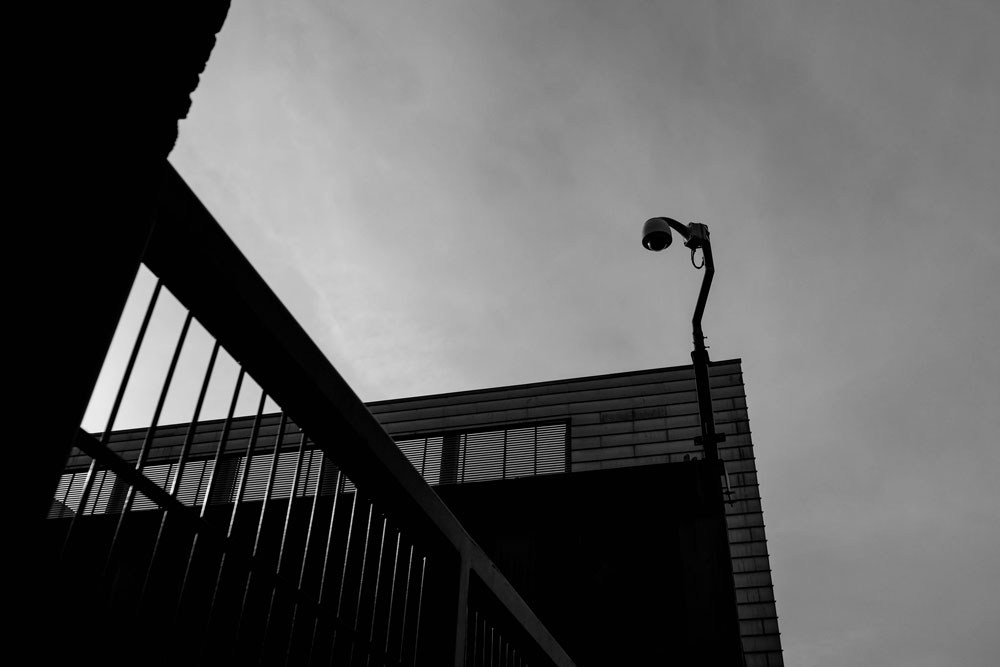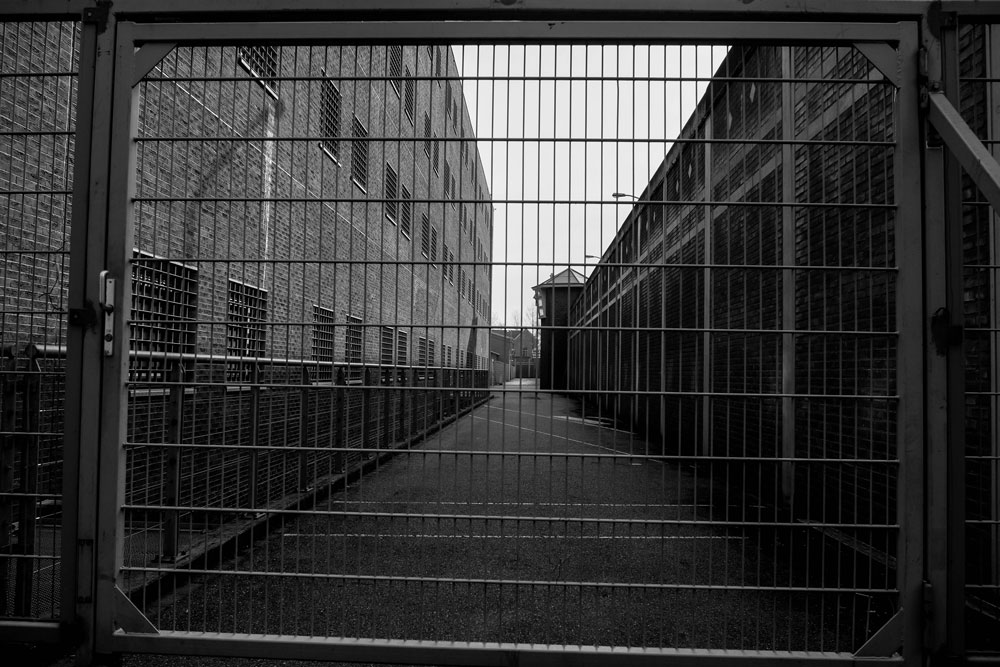 The complex housed a detention center, the dome prison, a court of justice and a woman's prison among others. This section was part of the woman's prison. The nets you see here weren't there originally. They where placed there when asylum-seekers were temporarily housed here.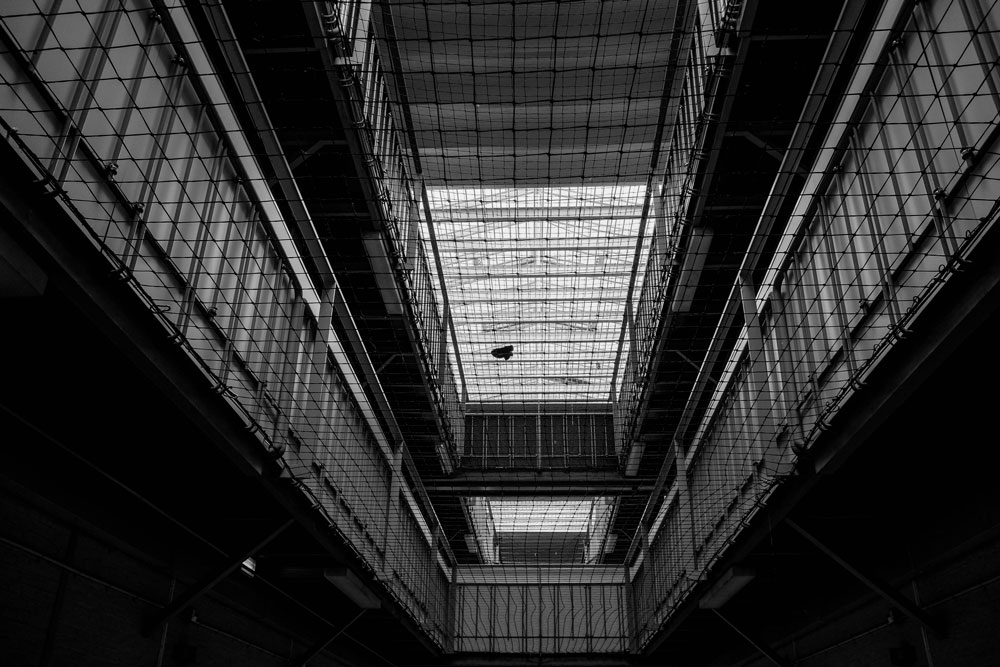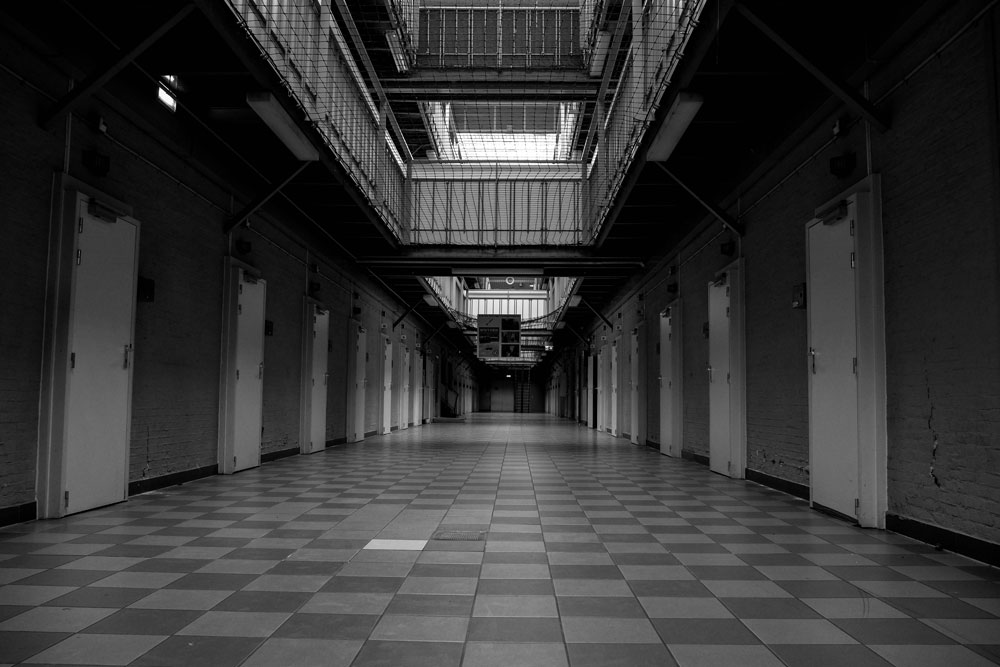 This is the original ceiling of the former court house. It's original and quite beautiful to look at. It was later converted to a lunch area for staff members and an extra floor was added for the smokers even.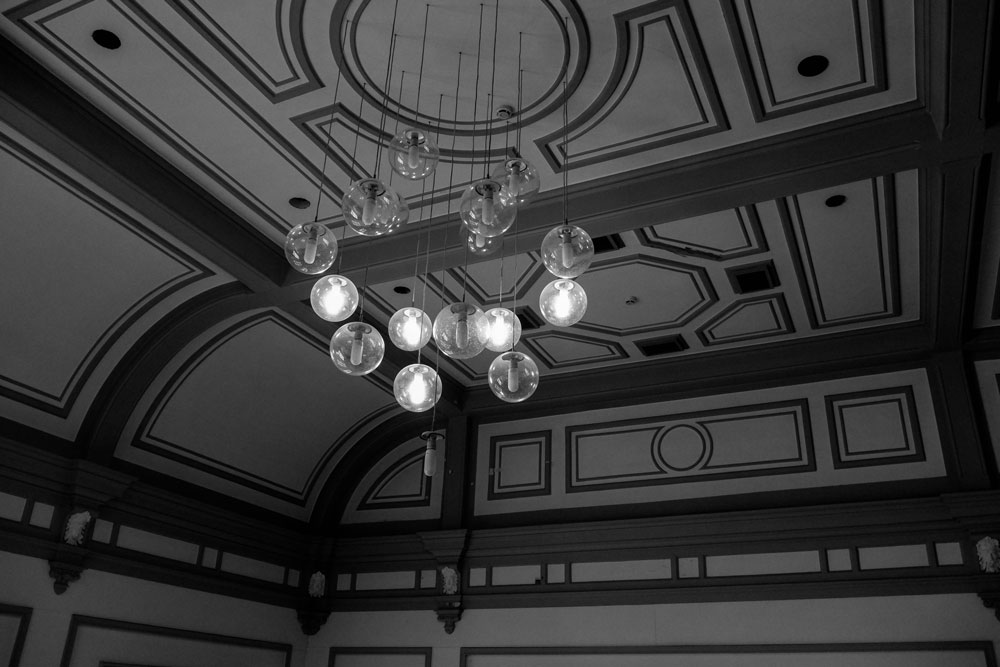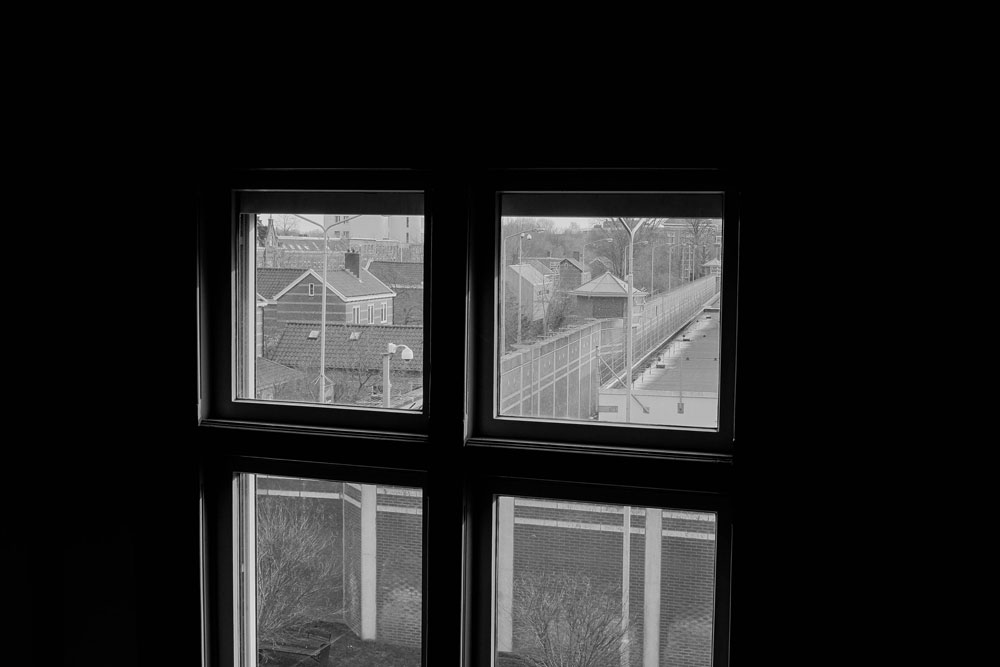 The highlight of the tour was upon us! We soon would be entering the dome! And exactly at this point my camera decided it was enough. A stunning view and a dead camera. Not the best combination! But I know I'll be back to finish this series and hopefully get some portraits of my father at the place he used to work for so long (and kinda still is). To be continued!